Shimano Stella SW Review: Discover the Truth Before You Make a Purchase
When it comes to saltwater fishing, there's a lot of gear and tackle you can invest in. But, If you're looking for a premium-grade fishing reel, the Shimano Stella SW is hard to beat. It's unrivalled in terms of quality and performance! and has been praised by experienced anglers as "the cream of the crop" and stands ahead of any other available gear on the market today.
Personally, I've been tossing up whether to upgrade my Shimano Saragosa to a Stella SW for some time now, and having done the research, I'm convinced that it offers everything that a serious angler needs. In this review, I'll honestly assess the Stella SW and its features. We will also explore why it is rated so highly by customers, investigate its advantages and disadvantages, as well as determine if spending money on this product is worthwhile.
First off, let's talk about the key features and technology of the new Stella SW series.
---

Disclosure: We only endorse products we've personally used or that have come highly recommended by our trusted peers. We're proud affiliates for some of the products on our site, and as such, we may get a small commission if you purchase through one of our referral links. However, there's no extra cost to you. Check out our affiliate disclaimer in our Privacy Policy if you'd like to learn more.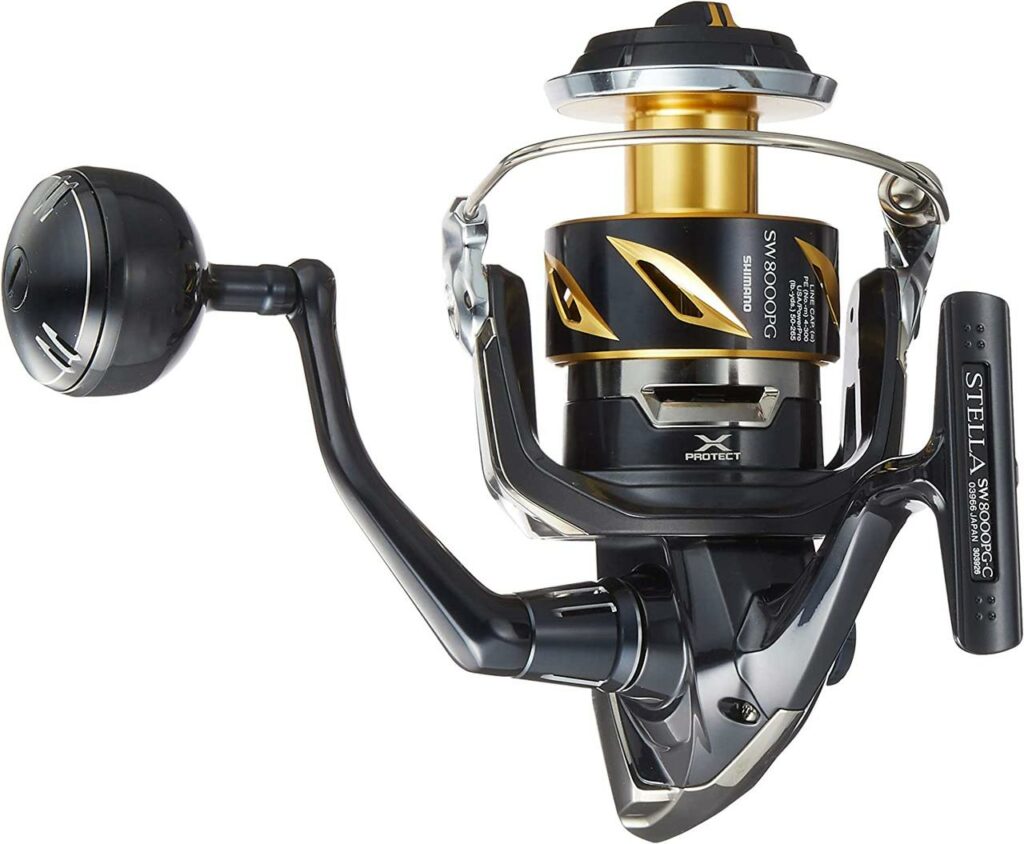 Shimano Stella SW Review – Feature Upgrades
Feature Upgrades For The New Shimano Stella SW Spinning Reel
The Shimano Stella SW offers a range of improvements from its previous model, such as:
Infinity Drive – This cutting-edge system allows for nearly frictionless operation without compromising results, no matter the lightness or heaviness of your tackle. A unique design isolates the inner pinion gear and main shaft to ensure that you can have an incredibly smooth operating experience each time out on the water!
Heat Sink Drag – The upgraded Heatsink Drag offers unbeatable drag performance under the most intense heat conditions.
X-Protect and X-Shield provide a water resistance rating of IPX8
An aluminium Hagane Body acts as a rigid and super tough outer shell
X-Protect rubber gaskets have revolutionized line roller durability, offering up to ten times the strength and resilience of its predecessor.
To reduce sliding resistance, specialised skid coating technology has been installed. This substantially reduces the handle rotation torque by a whopping 26% compared to conventional systems, making winding even easier in extreme conditions.
The 8000 sizes have implemented a brand-new and superiorly designed rotor, making it 50g lighter than the previous Stella SW models.
---

Shimano Stella SW Review – Key Features
Key Features Of The Shimano Stella SW Spinning Reels
Infinity Drive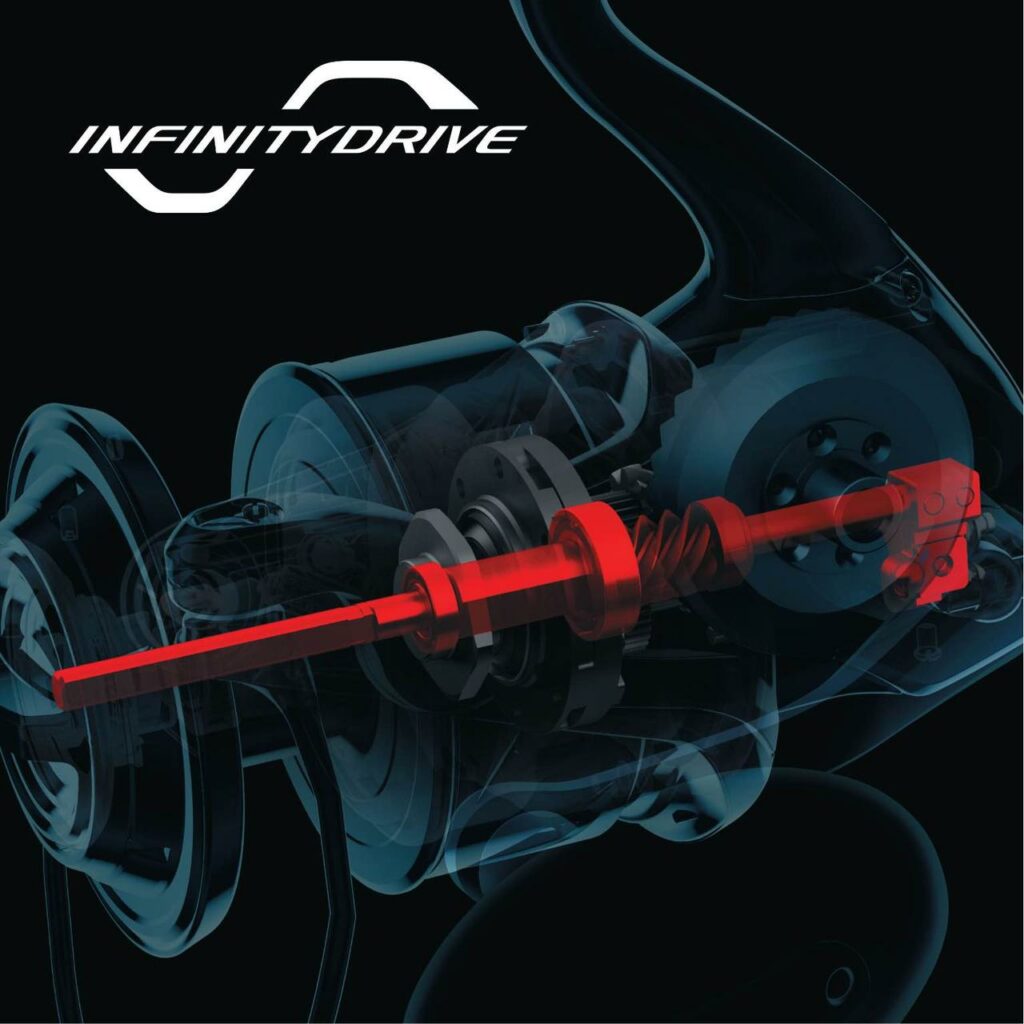 Outfitted with the Infinity Drive feature, Shimano Stella SW ensures that its pinion gear never makes contact with the main shaft. Instead, a highly sliding bushing provides support for that component and significantly diminishes the resistance of movement on its main shaft.
Additionally, the main shaft is equipped with a specialized anti-skidding coating that further reduces friction. The intuitive Infinity Drive handle boasts 30% less torque than traditional systems, resulting in an undeniably powerful fishing reel.
Heatsink Drag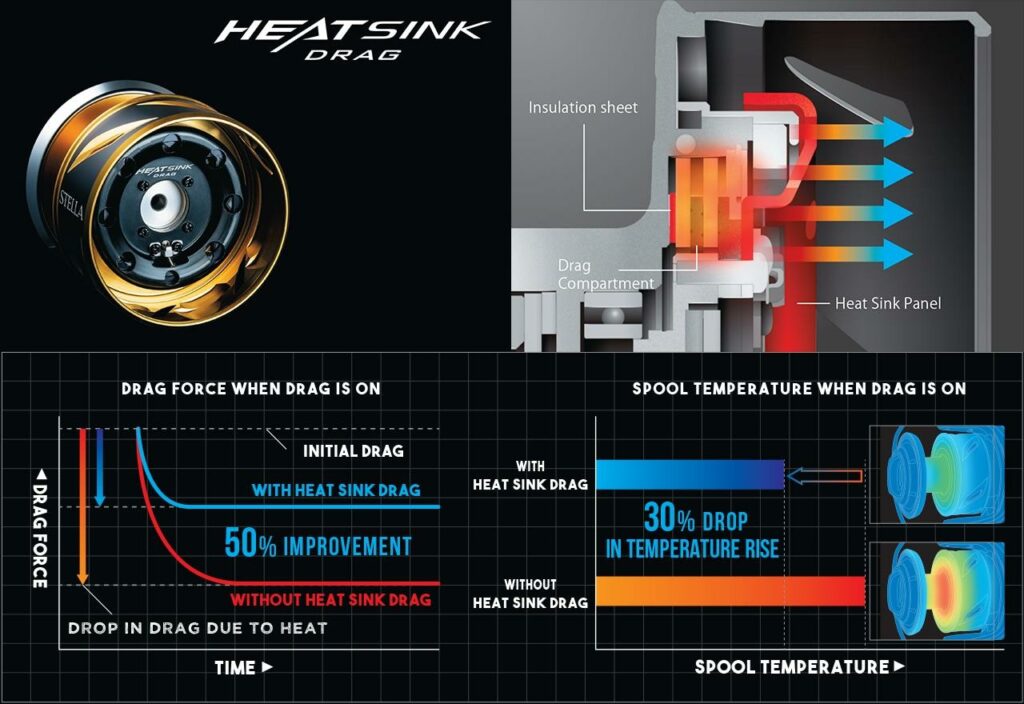 The 'Heat Sink Panel' is capable of dramatically lowering thermal sagging of the drag-generated heat to up to 50%, preserving performance levels. The innovative 'Insulation Sheet' provides maximum insulation, reducing temperatures by a remarkable 30%. Boasting unparalleled efficiency and reliability compared to its competitors', these features can now be found in all reels ranging from 10000 – 30000 sizes.
X-Protect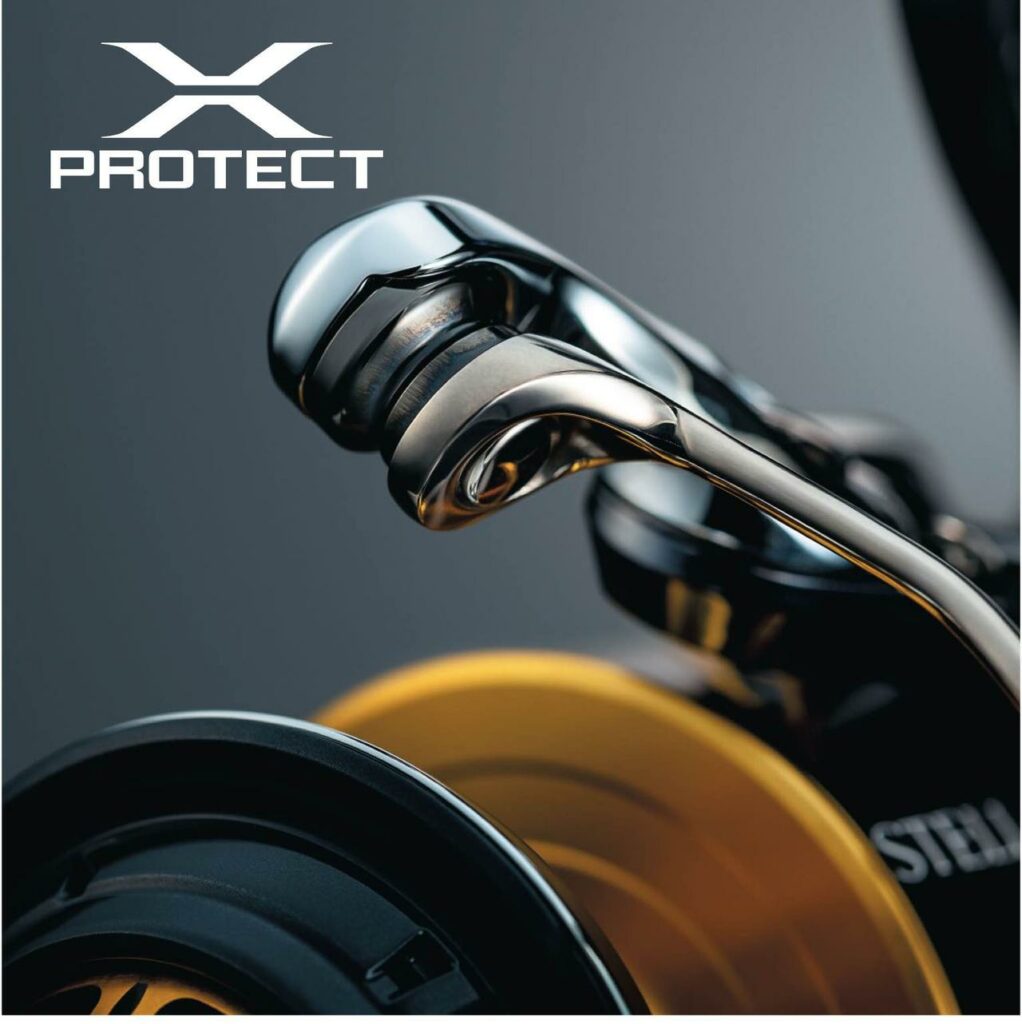 X-Protect has been a key component of the previous model, providing top-notch protection for stopper bearings. The upgraded Shimano Stella SW carries this same X-Protect technology to its line roller, offering even higher standards when it comes to waterproofing performance!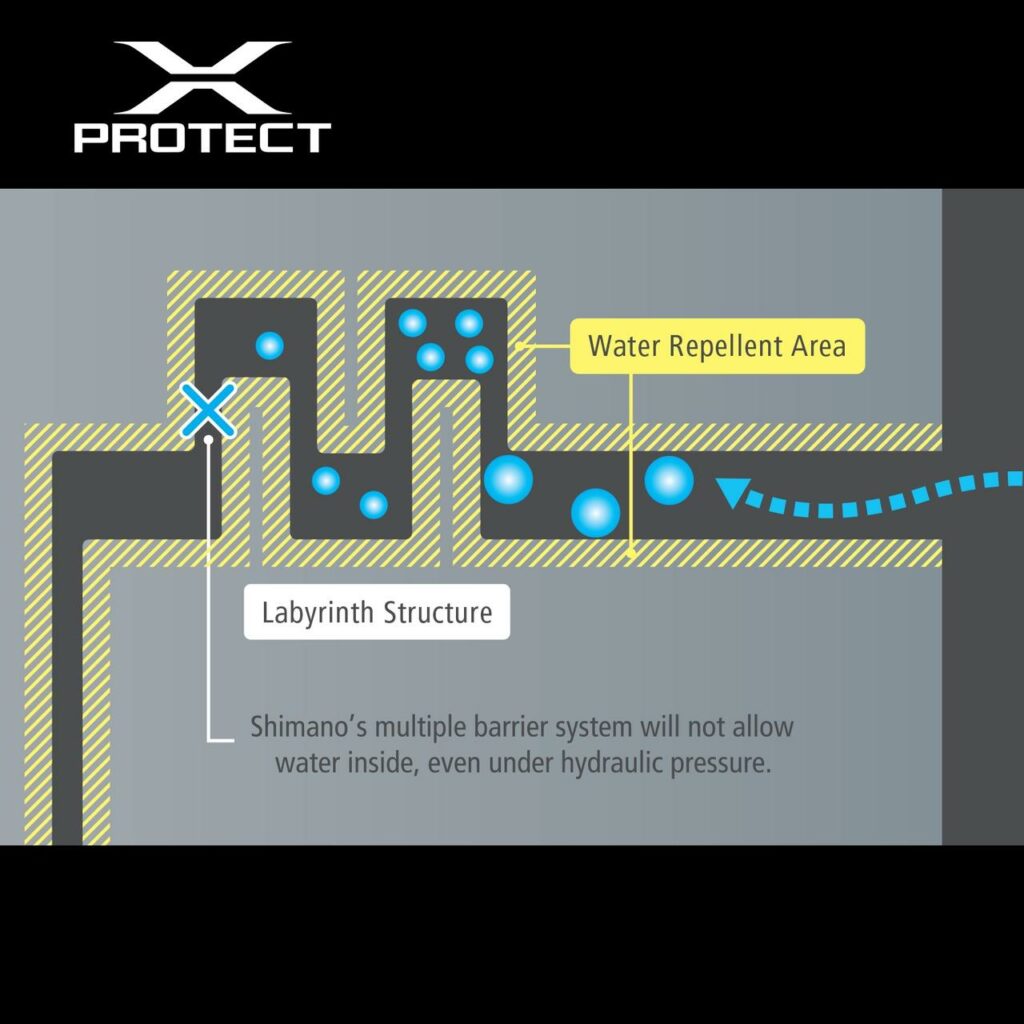 Shimano conducted comparison tests, and the results showed that this new structure provides an incredible ten times greater bearing durability than conventional designs. It safeguards bearings inside the line roller from a salty environment – all while providing superior performance!
Hagane Gear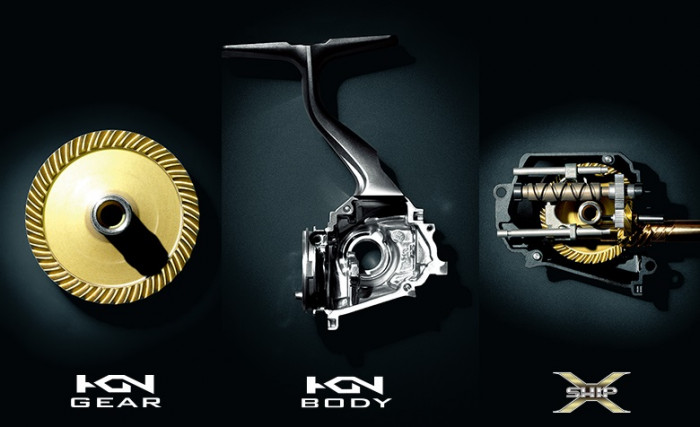 The Hagane Gear is forged from raw metal utilising the remarkable Precision Cold Forging process. This technique produces components with high accuracy, requiring no further cutting work. With an incredible 200 tons of pressure employed, this gear is both difficult and enduring for long-lasting smooth winding capabilities.
Hagane Body
Constructed from highly rigid aluminium alloy, the Hagane Body chassis offers superior durability and eliminates flexing, warping or distortion of the reel. It also safeguards internal gear engagement for an even smoother winding experience.
X-Rigid Rotor
With a 3D analysis to check the thickness of its aluminum alloy rotor body, X-Rigid Rotor provides remarkable stability, durability and rotational balance. With this enhanced rigidity comes improved performance for parts like drag.
Silent Drive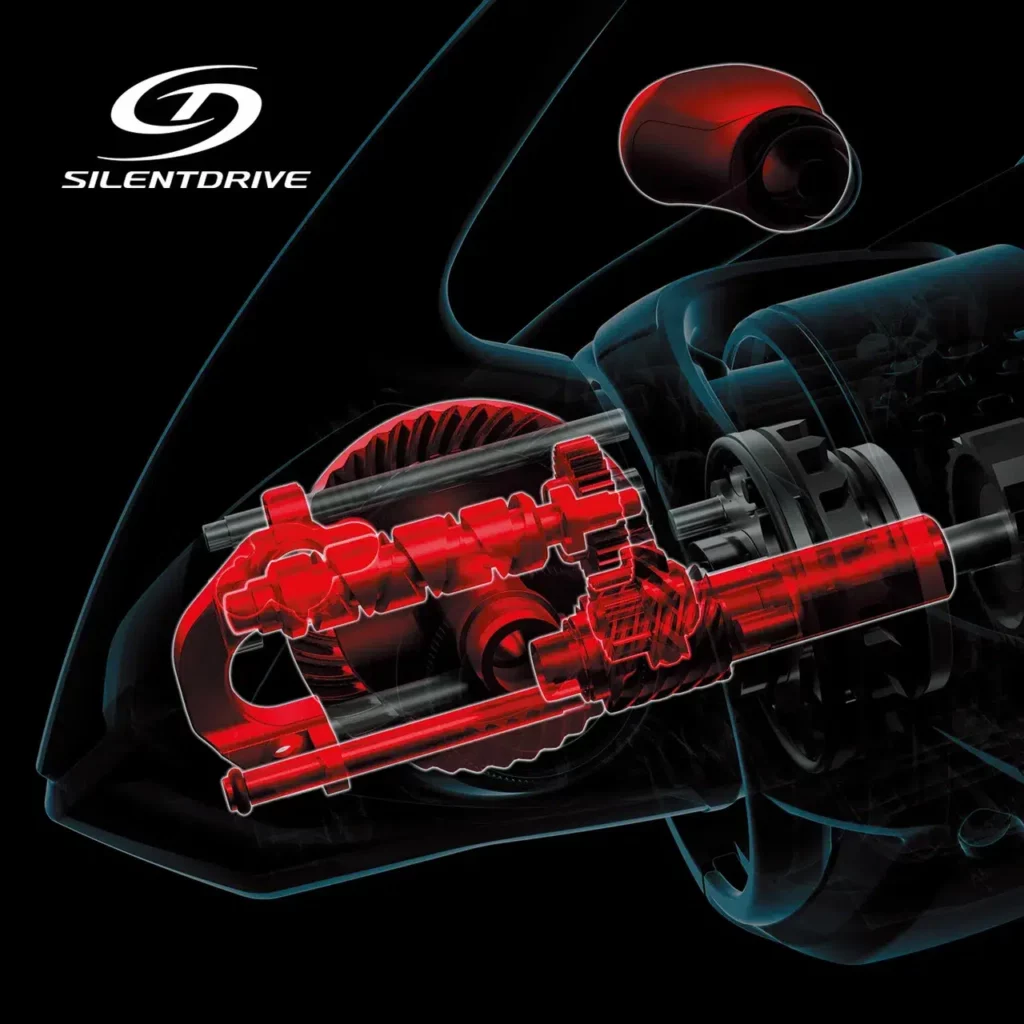 Every piece of the drivetrain, from its skeletal structure to the smallest components such as its gears, worm shafts and pins have been meticulously inspected. By eliminating clearance gaps and any wobbly parts down to an impeccable tolerance level, a new generation of smooth winding performance and silence has emerged!
X-Ship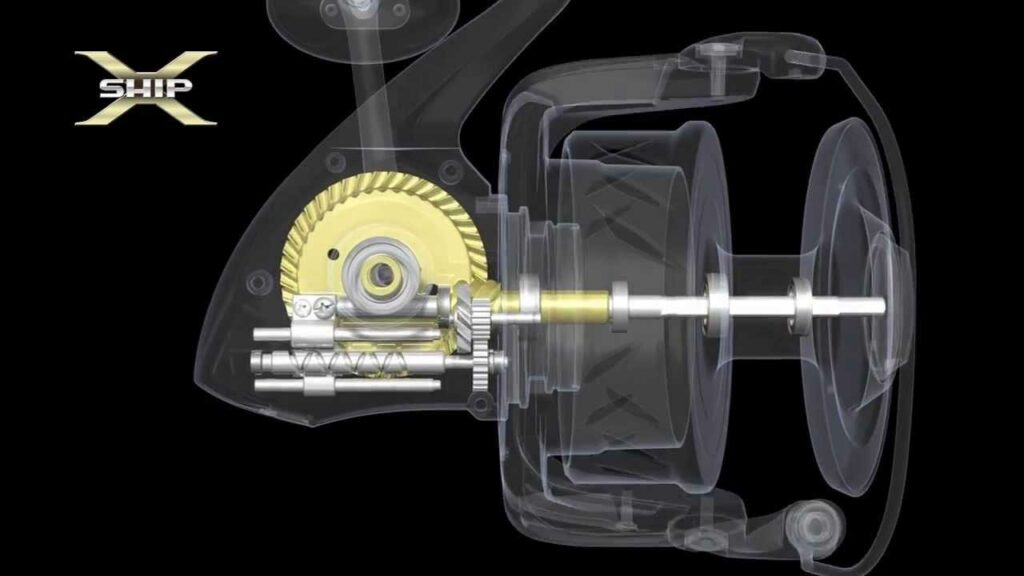 The X-Ship system ensures the most robust gear engagement possible, composed of an enlarged drive gear, perfectly placed pinion and drive gears, as well as two point supported pinion gear ends with bearings. This combination effortlessly allows for smooth winding operations even under extreme loads.
X-Tough Drag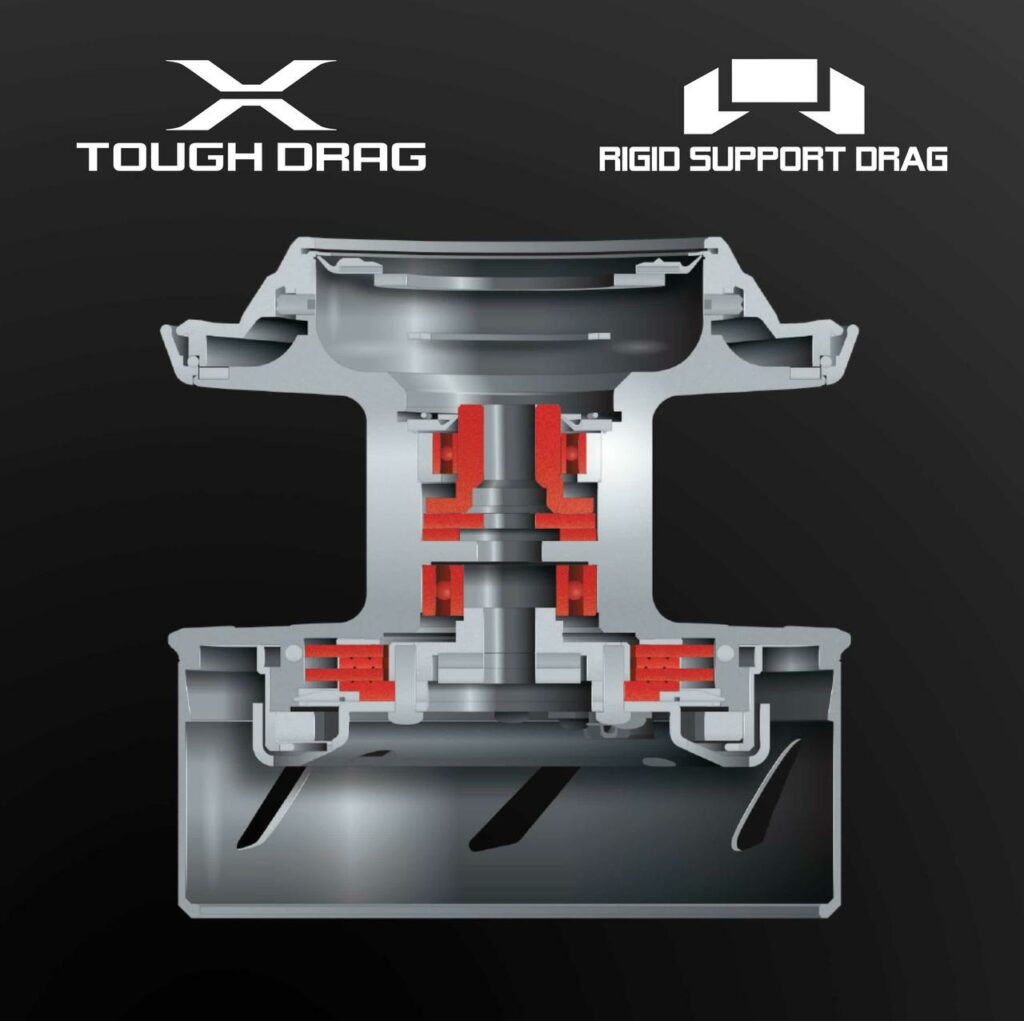 Reliable and resilient performance is guaranteed with drag washers constructed from either metal or carbon. With support on both the top and bottom of your spool, you can count on your drag system to work efficiently for longer lasting friction resistance.
Rigid Support Drag
By providing a firm hold to the spool at two points along its shaft and installing a bearing within, wobbling of the spool is eliminated for an unyielding drag performance.
---

Shimano Stella SW Review – Full Feature List
Full Feature List Of The New Shimano Stella SW Fishing Reel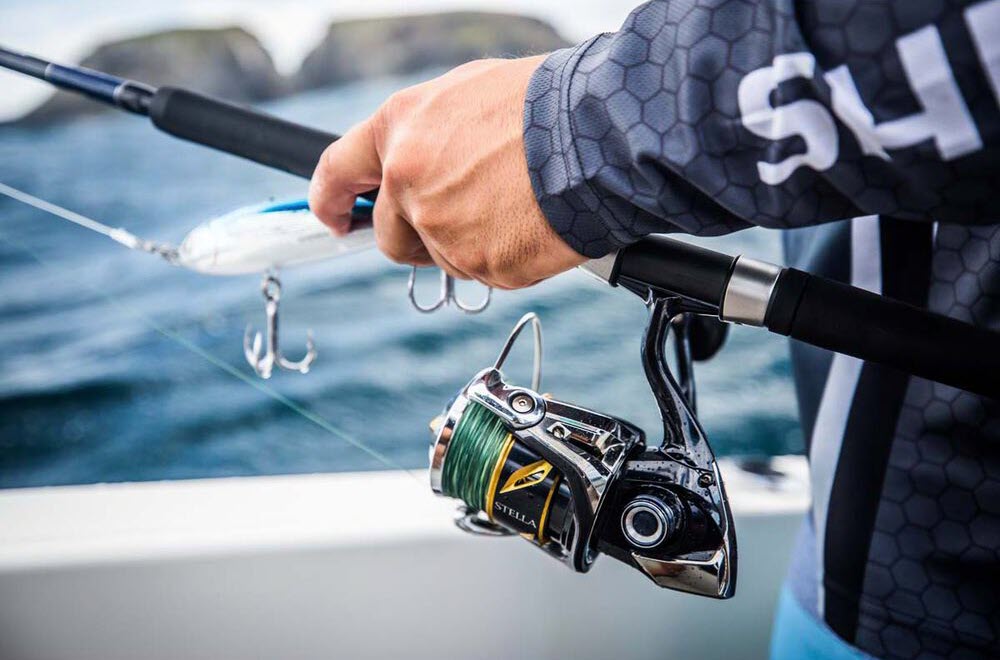 Power aluminum body
X-Rigid rotor
X-Rigid body and handle
X-Touch Drag
X-Ship
X-Shield & X-Protect
Propulsion® line management system
Propulsion spool lip
SR one-piece bail wire
Aero Wrap® II oscillation
Paladin® gear durability enhancement
Cold forged aluminum spool
Ceramic Coating on entire spool
Diamond-Like Carbon (DLC) line roller coating
14 S A-RB® bearings (Shielded A-RB)
Super Stopper® II
Stopperless Design (no anti-reverse switch)
Septon®; handle grip – models 10,000 and up
Fluidrive® II
Dyna-Balance®
---

Shimano Stella SW Review – Pros & Cons
Pros & Cons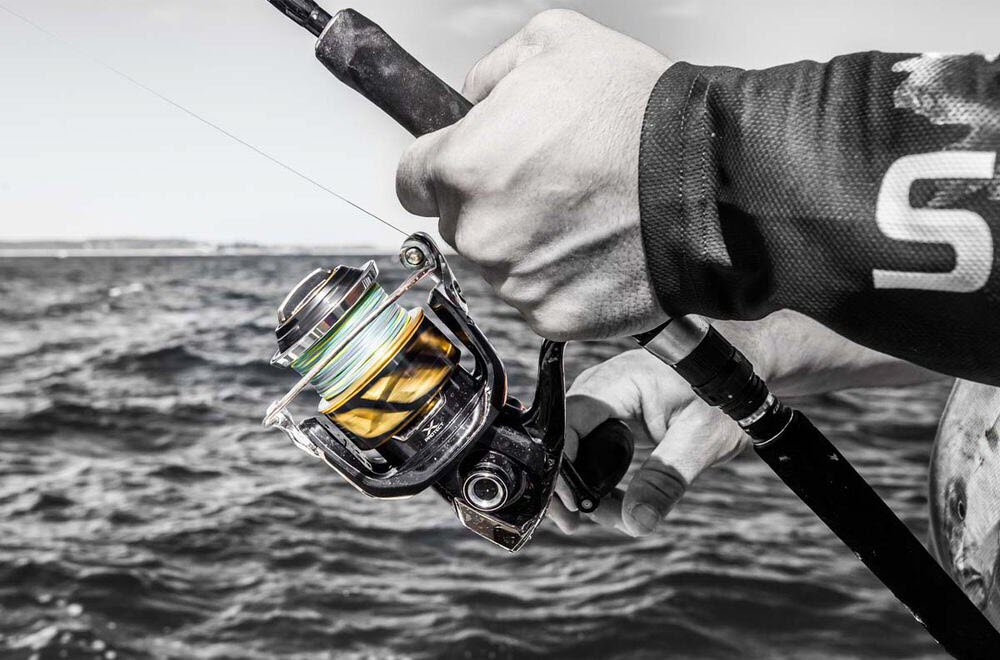 Pros
✔️ Phenomenal performance across all key criteria
✔️ Durable construction using high-end materials.
✔️ Castability has improved
✔️ Sealing and corrosion protection that is second to none. Making the reel as water-resistant as you can get.
✔️ An extraordinary number of bearings. 14 Shielded anti-rust bearings
✔️ Plenty of capacity on the spools
✔️ Smooth, powerful retrieve and drag systems
✔️ 10-year warranty
Cons
❌ Expensive Price Tag – As one of the most expensive reels on the market today, many anglers may find themselves unable to afford this top of the range model due to its hefty price tag.
---

Shimano Stella SW Review – Price & Value
Price and Value – Is It Worth the Investment?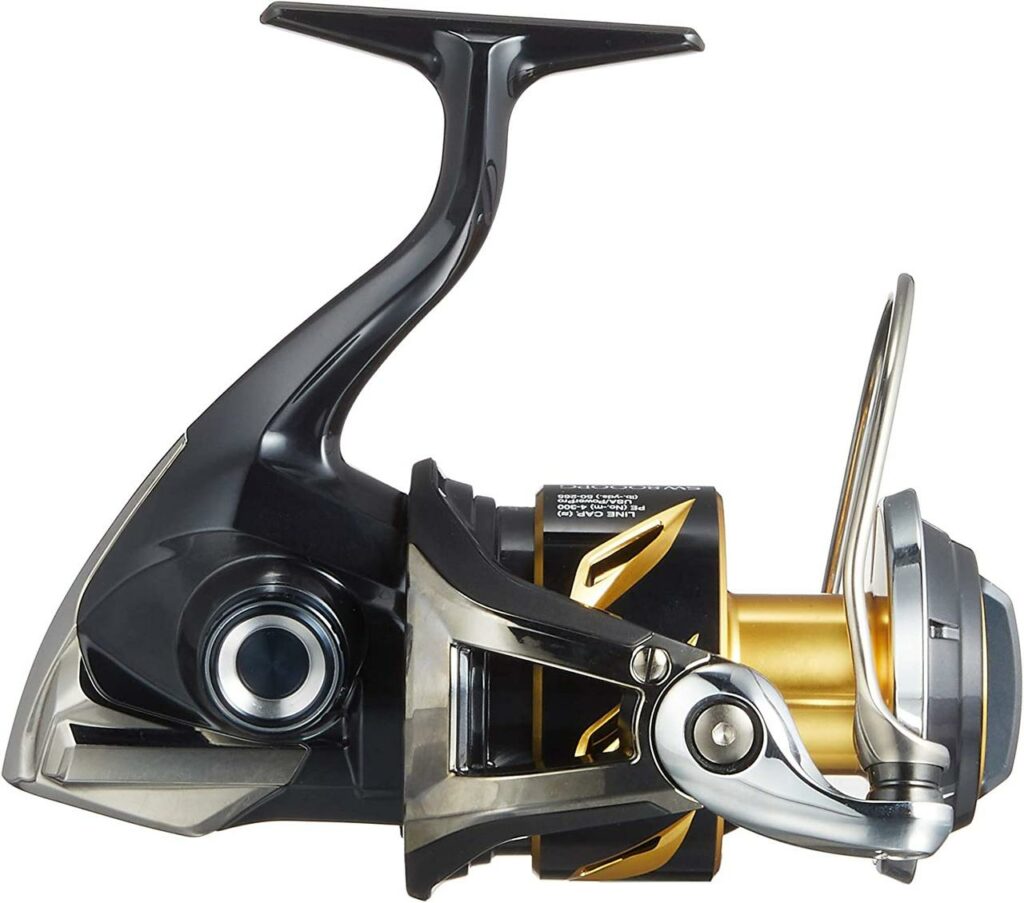 If you're a serious angler seeking the best of the best, then Shimano Stella SW is certain to impress. This top-notch fishing reel is crafted with superior materials and advanced features that make it worth every penny. When it comes to high-end reels, you truly get what you pay for – so why settle for anything less?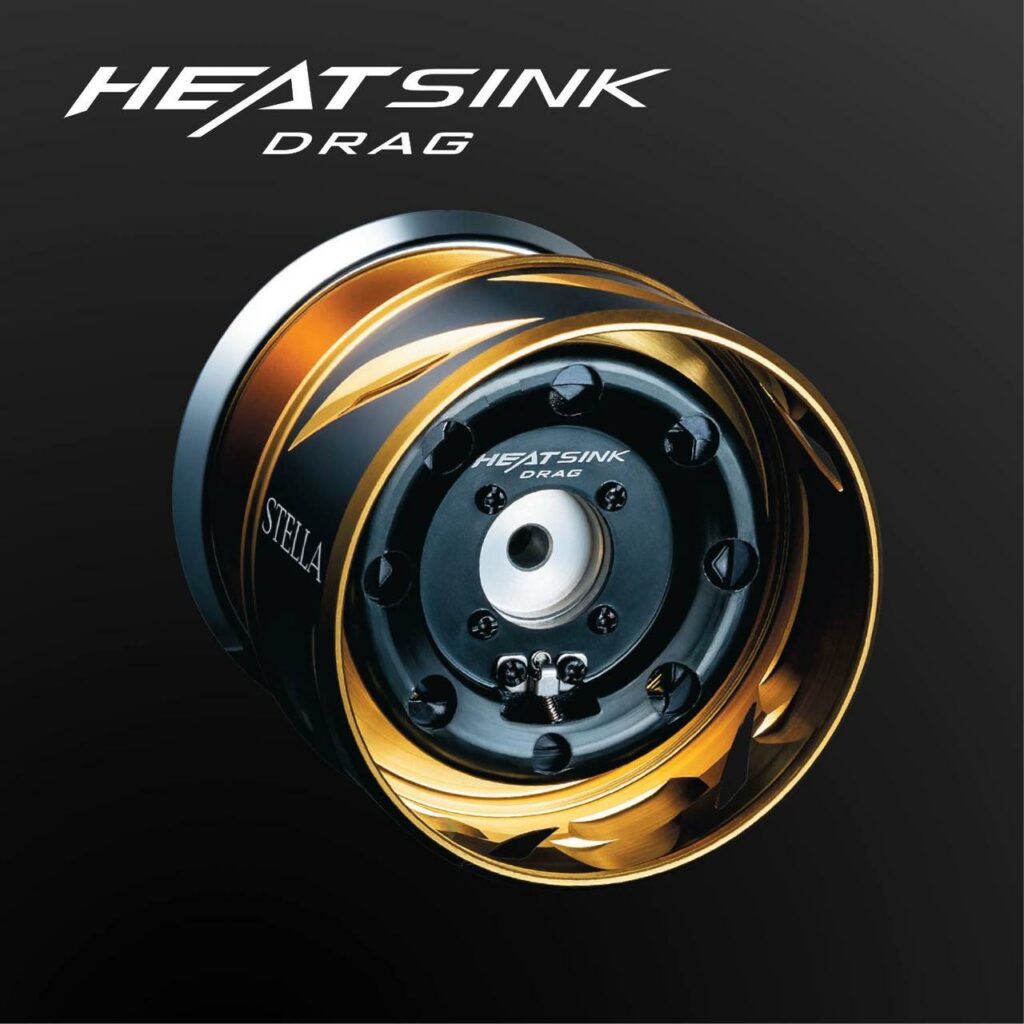 The Shimano Stella SW is certainly a premium-priced reel, but it more than justifies its price tag. Offering anglers unparalleled performance across all key criteria – from casting to drag and line management – this reel offers features usually reserved for the highest end of the market. On top of that, it also provides superb sealing and corrosion protection, making it one of the most durable reels available on the market. All in all, this reel is definitely worth the investment.
Before you make your decision, ask yourself, do you rather buy something that will last you a lifetime, or do you want something that will last for a few seasons? Ultimately, the choice of whether the Shimano Stella SW is worth its price tag rests with you. However, if fishing is your passion and you have the budget for it, then there's no doubt – this reel should be at the very top of your list
---

Shimano Stella SW Review – Where To Buy?
Where Can You Purchase a Shimano Stella Sw?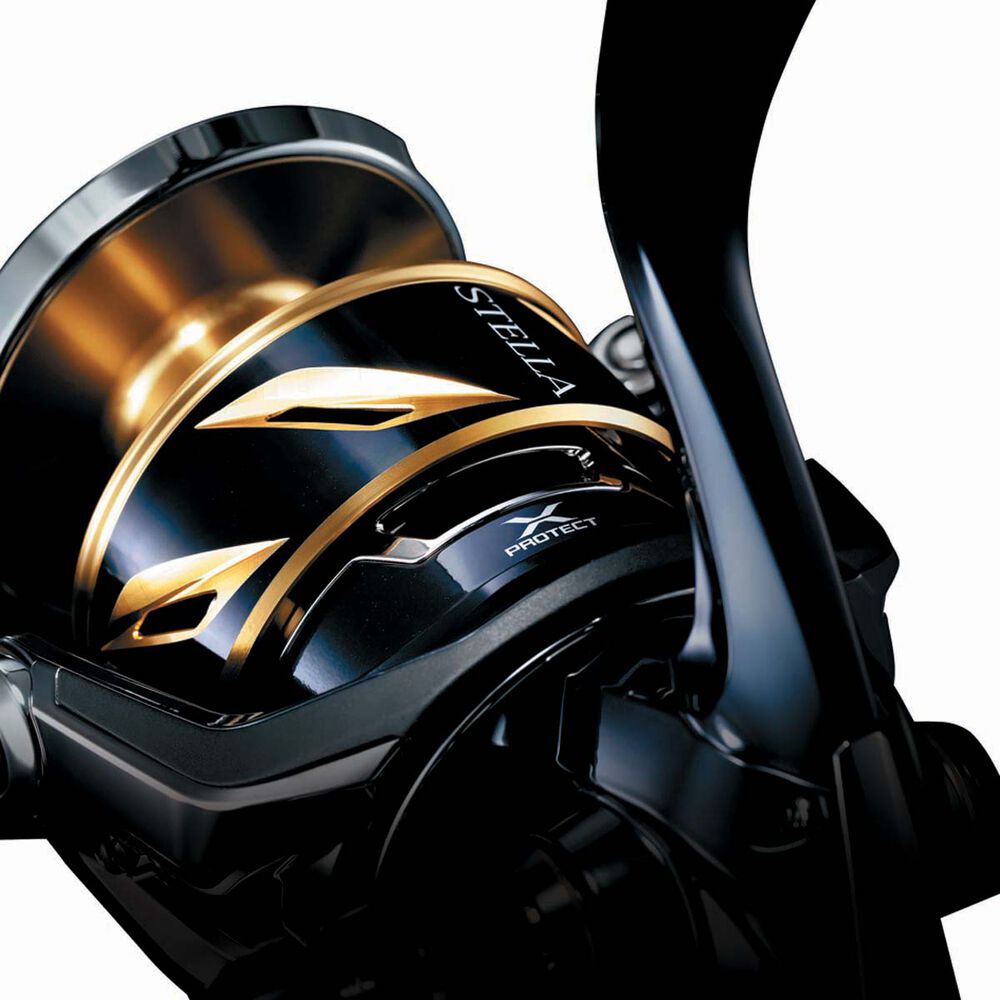 The Shimano Stella SW can be found in many fishing and tackle retailers, so it's wise to compare and contrast the prices before you make your purchase . And don't forget about online shopping either; many retailers offer discounts or even free shipping when buying multiple items!
Amazon is a great option for finding the Shimano Stella SW at a discounted price. Plus, if you're an Amazon Prime member, then you will receive your orders even faster! Usually, within 1-2 days free of delivery fees . Additionally, you'll find plenty of customer reviews on the Shimano Stella SW on Amazon, so take a moment to read through them and better understand why this reel has become so popular .
Amazon provides unbeatable peace of mind when it comes to reliability. Their return policy is hassle-free, and their customer service team have been helpful any time I've had to contact them. This is important for me , as I want to ensure that my purchases are reliable and that if there's a problem, then it can easily be rectified. Compared to buying in store at a retailer, it's hard to beat the convenience and security of shopping with Amazon – and that's why I buy all my reels from them.
---

Shimano Stella SW Review – Alternatives
The Best Shimano Stella SW Alternatives
If you're looking for an alternative to the Shimano Stella SW within the Shimano brand, you have a few options . Shimano Twin Power SW, Shimano Saragosa SW, or the Shimano Spheros SW are all excellent reels that offer great features and performance.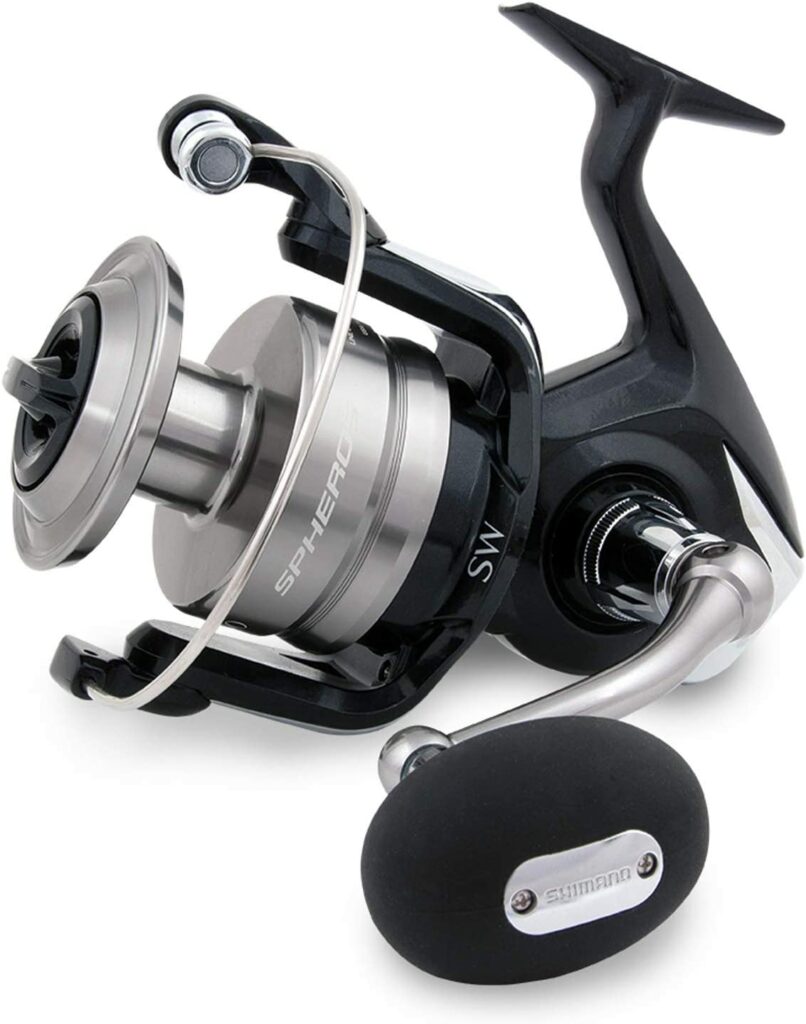 Alternatively, you could look towards other brands for a different style of reel. For instance, the Daiwa Saltiga which is the obvious rival to the Shimano Stella SW. The Daiwa Saltiga is known to have many of the same features and quality as the Shimano Stella SW and, understandably, a similar price tag.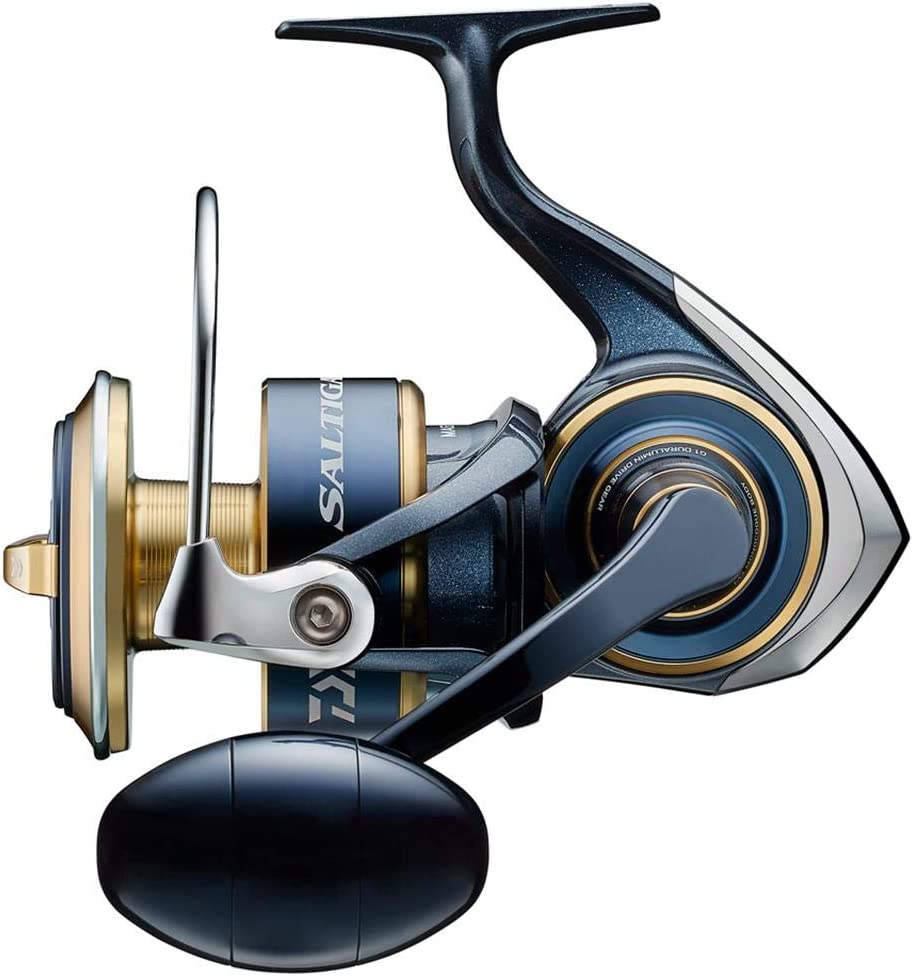 For an even more economical option than the Shimano Stella SW, many cost-effective reels still provide excellent performance. The Okuma Tesoro Spinning Reel is an excellent choice for those on a tight budget as it won't hurt your wallet as much
Make sure to do your research and read customer reviews prior to selecting a reel, that way you can be confident you're getting the most bang for your buck, as well as a product designed for all of your needs .
---

Shimano Stella SW Review – Final Thoughts
Conclusion
With so many options on the market, selecting a fishing reel may seem overwhelming . Yet with just a bit of research and an understanding of your own needs, you will find one that is perfect for you . The Shimano Stella SW has earned its reputation as one of the top reels available due to its dependability and overall excellence.
If the Shimano Stella SW doesn't fit within your price range, there are a bunch of other choices out there that can still provide you with great performance . Make sure to do your research and read customer reviews before deciding on any reel though – it's always best to be informed when making a purchase.
---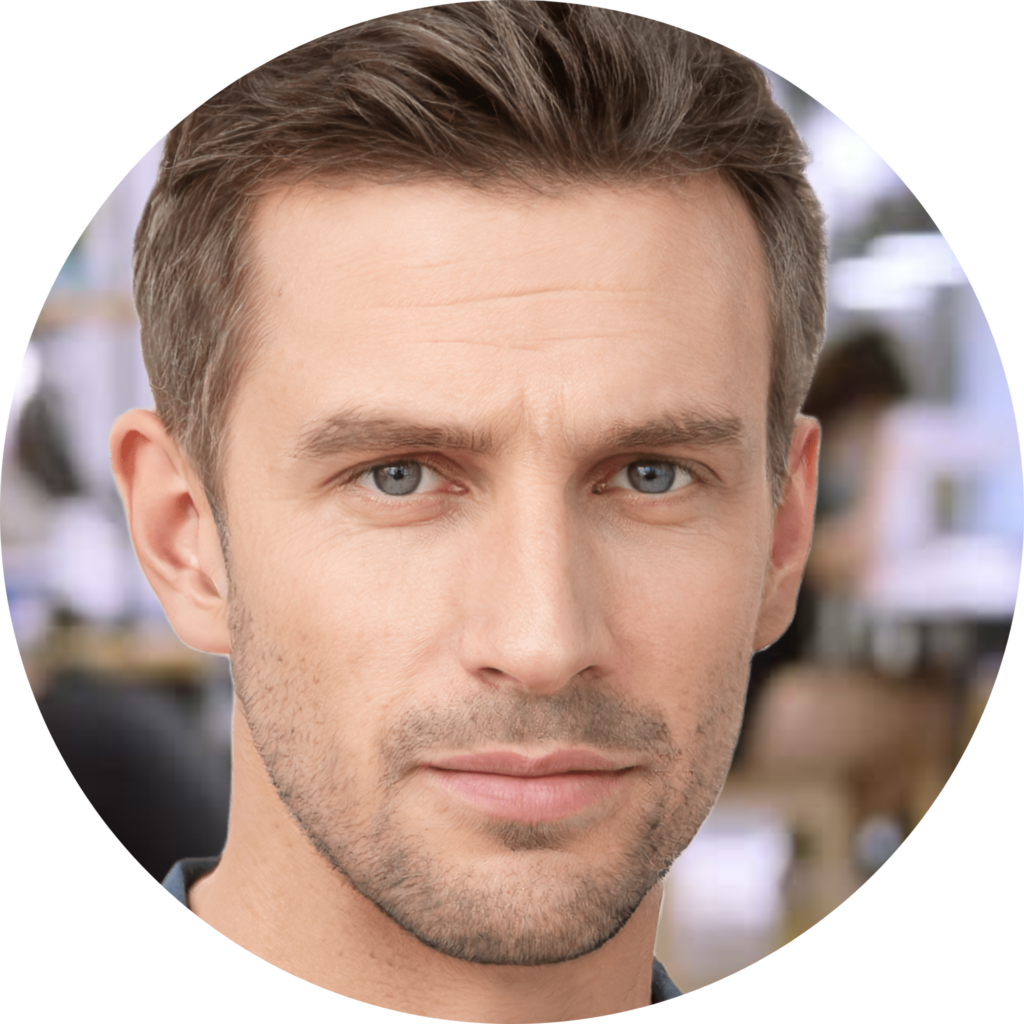 Meet The Author
William O'Reilly is an Australian land-based fishing enthusiast. He discovered his passion for fishing from the shore as a child, when his grandfather would take him out on the water and teach him the ropes.

He encourages others to try land-based fishing and believes it is a unique and sustainable way to connect with nature. He also advocates for responsible fishing practices and conservation. His passion for land-based fishing led him to pursue a career in writing about it, sharing his experiences, knowledge and thoughts about the sport, and inspiring others to appreciate and explore it.
William O'Reilly
Contributing Author
---

You Might Also Like:
If you enjoyed reading this blog post the Shimano Stella SW review, you might also be interested in:
---
Tags:
#Shimano Stella SW Review, #Shimano Stella SW Review 2023, #Shimano Stella SW Review and Buyers Guide, #Shimano Stella SW Review Spinning Reel, #Shimano Stella SW Review Alternatives,