Fishing can be a fun and rewarding experience, especially when you are fishing in the surf. The waves and salt air make for a more challenging and exciting experience, and you need to have the right equipment to be successful.
That's why we have put together a list of the 10 best beach fishing reels. These reels have been chosen based on their strength, durability, lightness, and long-distance casting abilities. So if you are looking for a reel that can handle the challenges of surf fishing, make sure you read on because one of these best beach fishing reels is sure to be a good choice.
---
Disclosure: We only endorse products we've personally used or that have come highly recommended by our trusted peers. We're proud affiliates for some of the products on our site, and as such, we may get a small commission if you purchase through one of our referral links. However, there's no extra cost to you. Check out our affiliate disclaimer in our Privacy Policy if you'd like to learn more. 
Best Beach Fishing Reels # 1
Penn Slammer 4
Widely loved and highly rated as one of the best beach fishing reels, the fourth-generation Slammer doesn't disappoint! The Penn Slammer 4 range will have you ready for any battle, whether spinning from rocks, live baiting in the surf or deep water jigging; this reel won't let go until it gets what's owed!
Many of the technologies found on our popular Slammer 3 are continued in this newer model, including IPX6 waterproof Seal and CNC Gear. However, this reel now has extra ball bearings (now 8) than its predecessor, plus a hydrophobic line roller bearing which substantially improves the performance and water resistance. To top it off, this version also reduced weight from previous generations by about 10%-15%.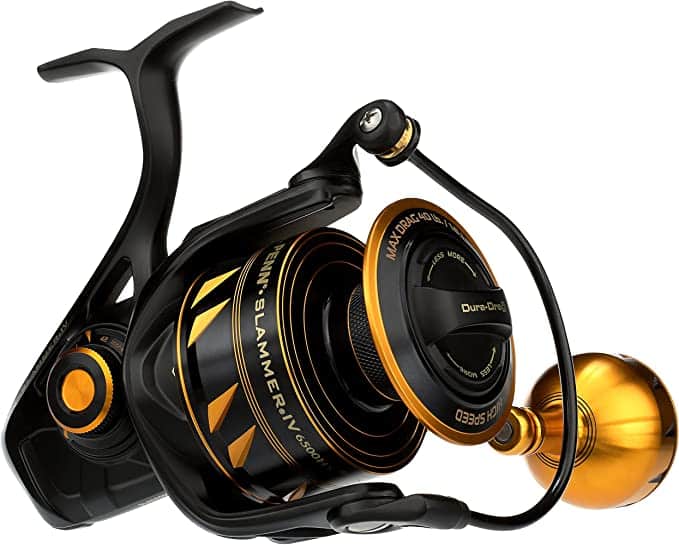 Built off a proven platform of IPX6 sealed bodies and spools from the Slammer III range, PENN has redesigned their Dura-Drag system to not only be better sealed but offer increased drag usability.
The wider drag range will allow users greater control when fishing over various water conditions while being supported by additional bearings for extra smoothness!
Looking for one of the best beach fishing reels on the market? The Penn Slammer 4 spinning reel is a great choice for anglers looking for a reliable, high-quality reel that can handle any fishing situation. This reel has many features that set it apart from other reels on the market, including an IPX6 waterproof seal, CNC gear technology, and a redesigned Dura-Drag system. Thanks to its wide drag range and hydrophobic line roller bearing, the Penn Slammer 4 can easily handle any fish imaginable.
So if you're in the market for one of the best beach fishing reels, which is top-grade quality and that won't let you down, be sure to check out the Penn Slammer 4!
⭐Rating:

4.7 out of 5 Stars (Based on

108 Ratings

)
| Pros | Cons |
| --- | --- |
| ✔️ The improved dura-drag system in the Slammer 4 has set a new standard for durability, making it an even more effective training tool than before. | ❌ The larger size of this spinning reel means that it is heavier than many 3000-sized models. At 311 grams, you may want to consider whether the extra weight will be beneficial for your needs or not! |
| ✔️ It has plenty of power and can take whatever comes your way – whether it's rough or smooth water, small or big fish! | ❌ The IPX6 rating has been improved, but it still isn't the highest mark for water resistance. |
| ✔️ You'll find the perfect model for any task with our wide range of sizes and speeds. | |
| ✔️Great value for money compare to others on the market. | |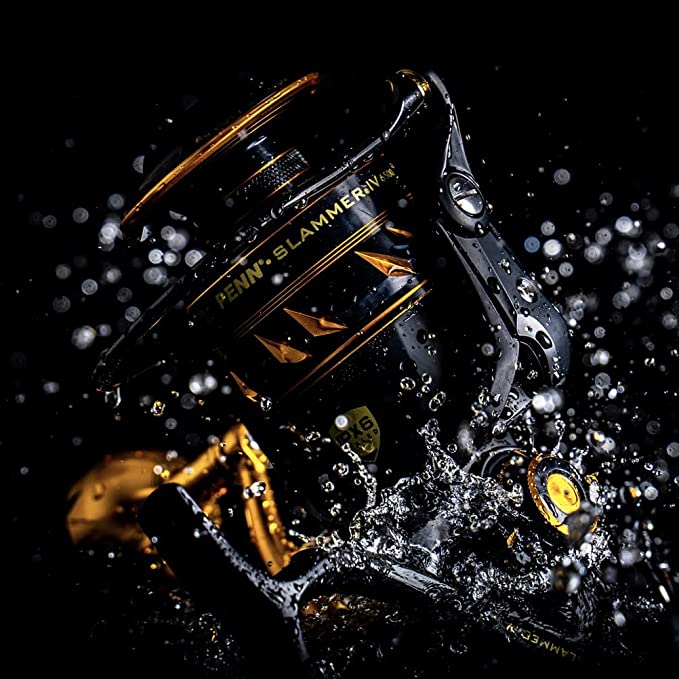 ---
Best Beach Fishing Reels # 2
Shimano Stella SW PG
The Shimano Stella SW PG is a technological marvel that packs the latest reel technology and fishing performance into one sleek package. With upgraded capabilities, this series offers welcome improvements for any angler looking to take their game up another notch! Featuring state-of-the-art technology such as:
Infinity Drive provides a lightweight, powerful winding that eliminates heat transfer, so you can enjoy consistent drag performance.
The IPX8 water-resistant rating of the X-Protect and X-Shield technology means that you can take it can endure any weather condition.
Propulsion Line Management System, this reel delivers incredible power and torque, allowing you to cast farther and with greater precision.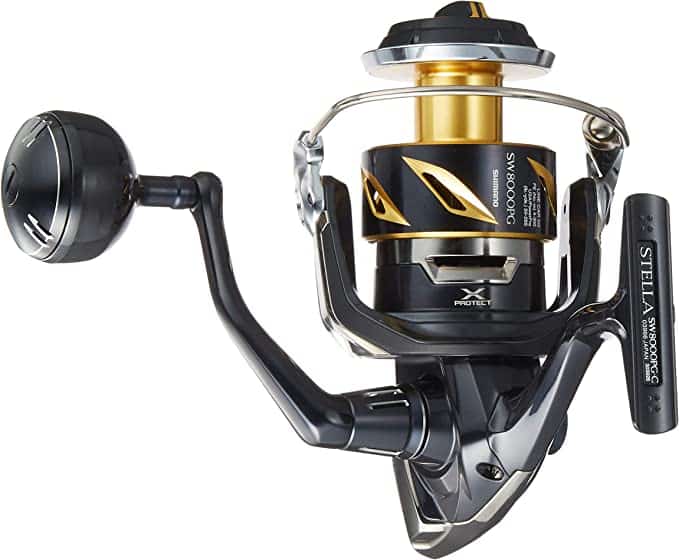 Looking for the best beach fishing reels? Look no further than the Shimano Stella SW PG Spinning Reel. With its powerful yet smooth performance and its sleek design, this reel will not only help you land big fish but also look great while doing so!
Whether you are deep-sea fishing, surf fishing, or just exploring the coastline, the Shimano Stella SW PG Spinning Reel is a must-have for any angler looking to reel in big fish.
So why wait? Add the Shimano Stella SW PG Spinning Reel to your arsenal today.
⭐Rating:

5 out of 5 Stars (Based on

24 Ratings

)
| Pros | Cons |
| --- | --- |
| ✔️ This reel delivers on all key criteria. | ❌ Price is expensive |
| ✔️ Designed to provide an exceptional seal and corrosion resistance | ❌ Not available in smaller size reels below 4000 |
| ✔️ 13 + 1 high-quality ball bearings ensure smoothness and reliability | |
| ✔️ Large-capacity spool and smooth yet powerful drag system. | |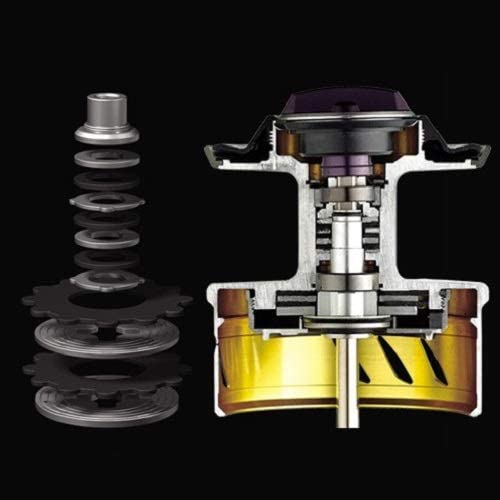 ---
Best Beach Fishing Reels # 3
Van Staal VR
The Van Staal VR Spinning Reel is one of the top options for the best beach fishing reels due to its high-quality, lightweight 6061 aluminium construction that provides optimal durability in even the harshest conditions.
The latest edition of the VR series is now available with a patented waterproof sealed carbon fibre drag system and solid stainless steel 17-4ph main shaft. This new design eliminates water intrusion while enhancing durability for optimal performance in all conditions so that you can take your reel anywhere!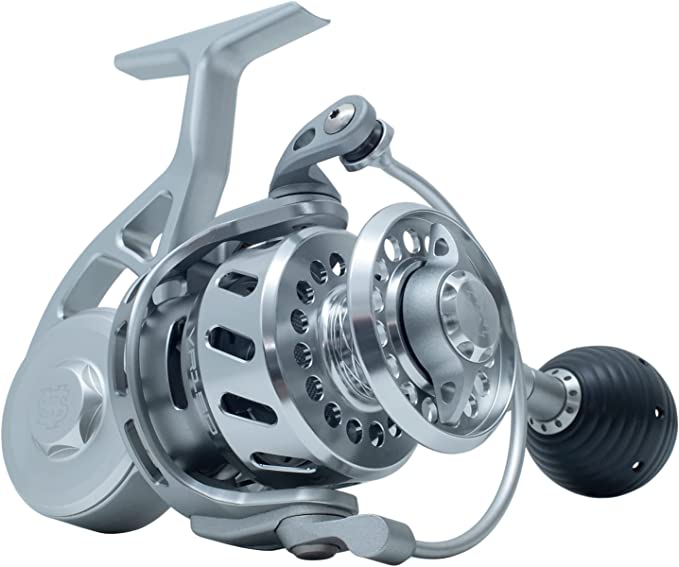 Additionally, it comes equipped with a stainless steel spiral-bevel gear system plus stainless steel ball bearings for smooth and friction-free performance, making it ideal for both novice and experienced anglers. And with its easy-to-use design, the VR51B VR Spinning Reel is an excellent choice for those serious about beach fishing.
So if you're looking for one of the best beach fishing reels which is high-quality and that delivers high performance, look no further than the Van Staal VR51B VR Spinning Reel.
⭐Rating:

4.4 out of 5 Stars (Based on

141 Ratings

)
| Pros | Cons |
| --- | --- |
| ✔️ Completely waterproof body and drag system | ❌ Expensive |
| ✔️ Excellent ergonomics and flautless overall construction | |
| ✔️ Super strong anti-reverse | |
| ✔️ 14 stainless steel ball bearings | |
---
Best Beach Fishing Reels # 4
Shimano Ultegra XTC
You'll be mind blown when you see just how much technology is packed into this new model compared to its predecessor (the Ultegra XTB). We were frankly bowled over by Shimano's ability to offer such an affordable price for what are essentially elite-level reels.
The lightweight, durable Ci4+ carbon-bodied Shimano Ultegra XTC Reel is perfect for targeting surf fishing species such as Salmon, Mulloway, and the occasional sharks, amongst other beach species.
With Hagane gearing technology combined with X-SHIP gears, you will get a powerful winding performance from this great-looking reel that can out-last most machine-cut reels on the market!
The Shimano Ultegra XTC Reel is designed for better casting performance and less line slap. This innovative reel design features a G-Free body, which moves the centre of gravity closer in line with your rod so you can cast more effortlessly without fear of line slap.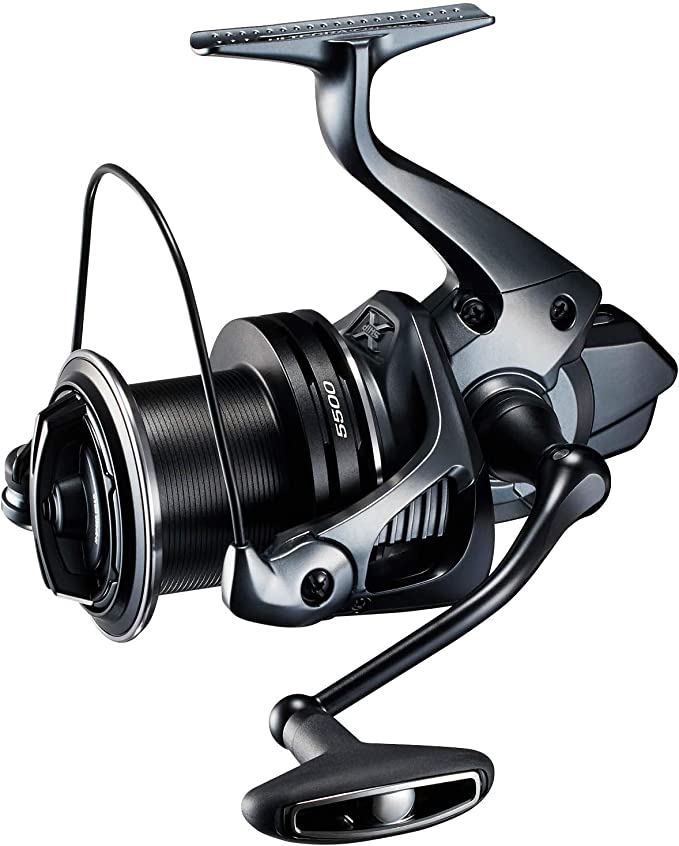 Another feature that we love is the X-Protect system that helps avoid saltwater penetration into the key functioning areas. This is great for all you beach anglers who are likely to get splashed at some point during your fishing session!
You can choose between two sizes, the large 14000XTC fishing reel, which is best suited for heavier line capacities for targeting monster fish, and there's the mid-sized 5500XTC which handles lighter applications with ease and is a great all-rounder beach fishing reel.
If you are looking for the perfect rock fishing or one of the best beach fishing reels that is powerful, affordable and will maximise your casting distance, then make sure to consider Shimano's Ultegra XTC Reel. Get yours today and start reeling in those big catches!
⭐Rating:

4.6 out of 5 Stars (Based on

87 Ratings

)
| Pros | Cons |
| --- | --- |
| ✔️ Lightweight design | ❌ Premium price tag |
| ✔️ Great for long-distance casting | |
| ✔️ Body constructed with Ci4 carbon polymer for extreme durability | |
| ✔️ Cold forged Hagane Gearing | |
---
Best Beach Fishing Reels # 5
Quantum Cabo PTSE
The Quantum Cabo PTSE Spinning Reel is a great choice for anglers looking for a quality reel at an affordable price. It features a graphite frame and sideplates, as well as a machined-aluminium spool that provides strength and durability. The reel also has seven plus one stainless steel ball bearings to ensure smooth operation, and its Infinite Anti-Reverse™ technology provides rock-solid hook sets.
The Cabo PTSE comes with a PT QuickSet™ drag system that makes it easy to adjust the drag tension on the fly. And with its ultra-hard PT gears, titanium bail and magnetic trip, the Cabo PTSE can handle even the toughest battles.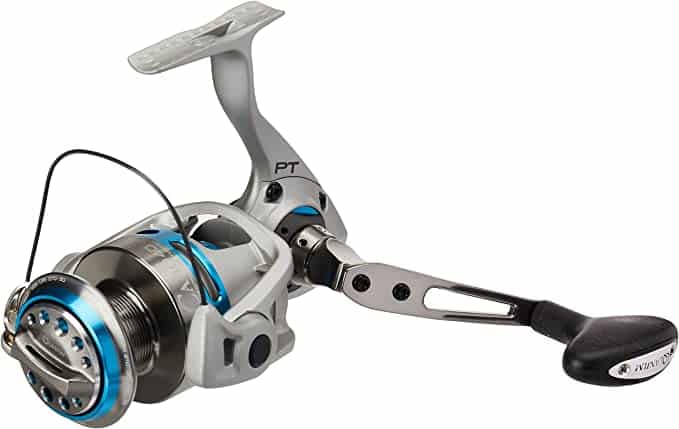 In an effort to protect the sensitive internals of their already saltwater tolerant alloy body and side plate, SaltGuard 2.0 provides protection through corrosion coating that's multi-layer.
You don't want your spinning reel, or any other fishing equipment for that matter, to be destroyed by water damage. The ceramic drag system and clutch are both sealed against corrosion, so you can surf cast without worrying about saltwater getting inside!
The 347-gram weight might seem hefty, but it's worth considering how much strain is placed on gear when fighting big fish – especially since most people load their Reels down with extra line due to being scared/ Excited during bites…
So if you're looking for a genuinely reliable spinning reel at a great price, be sure to check out the Quantum Cabo PTSE Spinning Reel!
⭐Rating:

4.6 out of 5 Stars (Based on

200 Ratings

)
| Pros | Cons |
| --- | --- |
| ✔️ Great resistance for saltwater | ❌ Premium price tag |
| ✔️ The drag clicker has been updated | ❌ On the heavy side |
| ✔️ Titanium bail and super powerful | |
| ✔️ 3-year warranty and excellent customer service | |
---
Best Beach Fishing Reels # 6
Penn Spinfisher 6
The new and improved Penn Spinfisher 6 range is an excellent choice for anglers looking to up their game. This affordable, versatile set comes with features that make them stand out above other fishing reels in this price range, as the much-loved previous generation models did!
It features a number of benefits that make it an ideal choice as one of the best beach fishing reels. The sealed body and spool protect against saltwater intrusion, while the CNC Gear™ technology ensures smooth, precise operation. The HT-100 drag washers provide powerful stopping power, and the Full Metal Body and sideplate keep the gears in precise alignment. The reel is available in sizes 2500-4500 with automatic bail trip, or 6500-8500 with manual bail trip.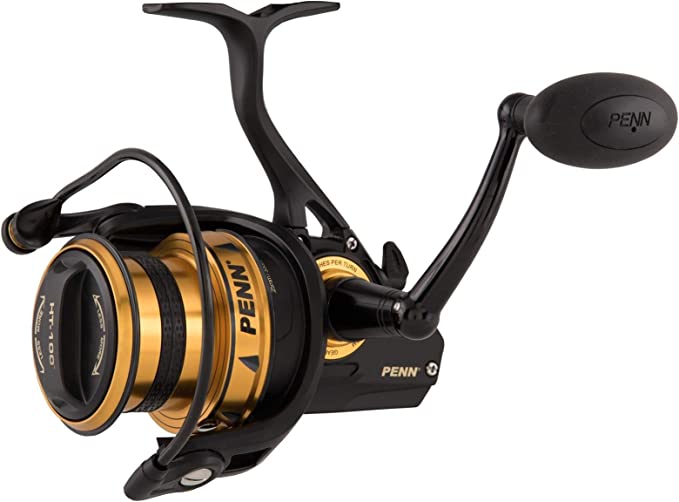 The new CNC gear system in the Penn Spinfisher 6 is a significant improvement over its predecessors. Not only are they more precise and well-lubricated, but this particular brass design provides added strength and durability to handle immense pressure! Equipped with their HT-100 carbon fibre drag washers, which offer superior stopping power to catch large saltwater fish. The sealed spool protects the interior from dirt, sand and debris while giving you complete assurance of catching your target without any resistance whatsoever!
The 5+1 stainless steel sealed ball bearing system is designed to keep water, salt or sand out. This means it'll be able to withstand any form of punishment you put it through during your day at the beach. With a full metal body, you can be sure that your reel won't break or flex under pressure. The gears are more secure when they're aligned and not rubbing against one another, thanks to this durable construction!
The Penn Spinfisher 6 is a high-quality reel designed for beach fishing enthusiasts. Made with top-of-the-line materials and features, it is highly durable and reliable, making it an ideal choice for anyone who loves spending time on the beach catching big fish. Whether you are new to fishing or an experienced angler, the Penn Spinfisher 6 is a reel that can withstand any punishment and will last for many years. So why wait? Get your own Penn Spinfisher 6 today and start enjoying the thrill of beach fishing!
⭐Rating:

4.3 out of 5 Stars (Based on

41 Ratings

)
| Pros | Cons |
| --- | --- |
| ✔️ The spool and gearbox are fully sealed. | ❌ One of the heavier reels |
| ✔️ The HT-100 drag system is second to none when it comes to quality. Excellent drag and spool capacities | ❌ Not the strongest anti-reverse mechanism |
| ✔️ The spool has markers on it to show you how much line you have | |
| ✔️ Robust and durable construction. | |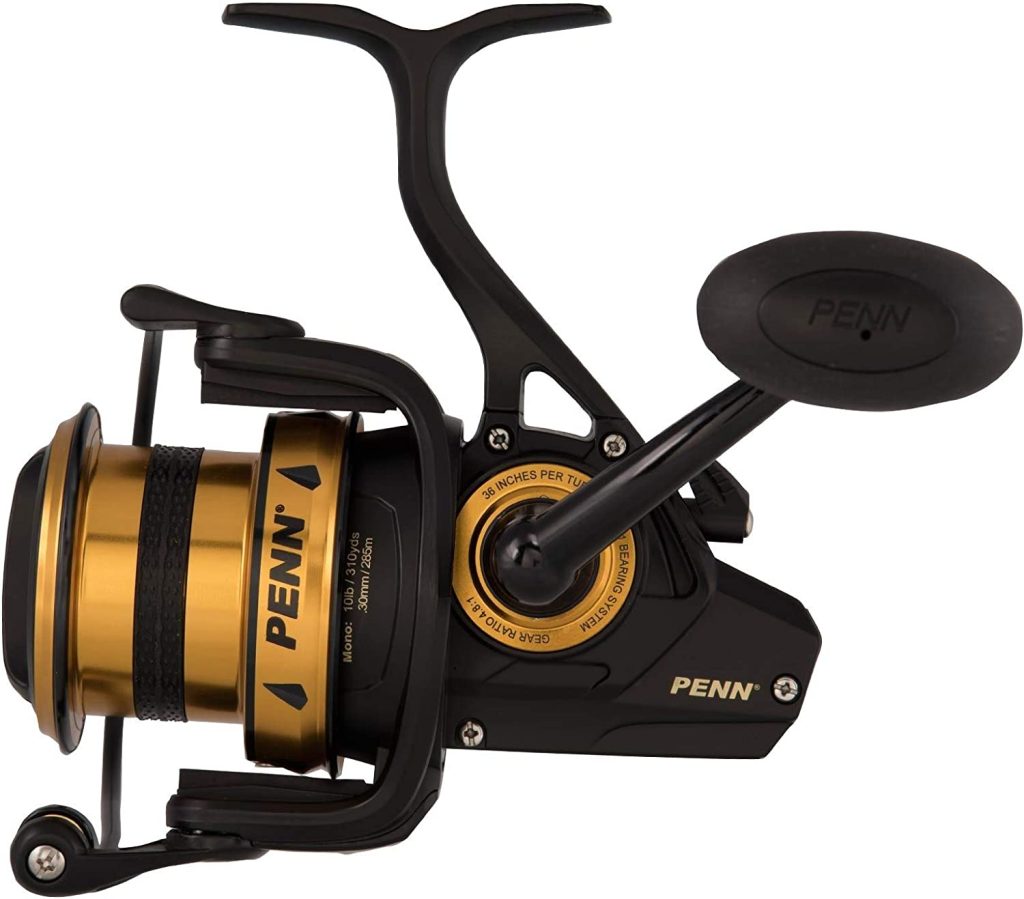 ---
Best Beach Fishing Reels # 7
Penn Slammer 3
Looking for one of the best beach fishing reels? Look no further than the PENN Slammer 3 Spinning Reel. With its full metal body, rotor, and sideplate, this reel is built to withstand even the harshest conditions at the beach.
It's CNC Gear™ technology ensures smooth operation, while its IPX6 spool and sealed body design keep saltwater out. Plus, the seal from their Slammer® drag system, while the Dura-Drag™ system provides unbeatable braking power, while a seven-plus-one stainless steel bearing system ensures smooth and reliable performance.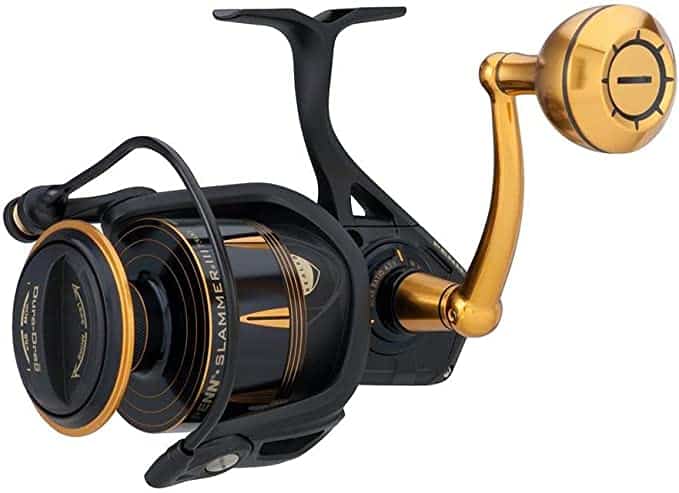 Best of all, this reel is available in sizes ranging from 3500 to 10500, so you can find the perfect fit for your needs. With its proprietary Dura-Drag system, the Penn 9500 and 10 500 models are designed to stop even the big fish with ease.
If you want a reel that will last and cast like new even after years of use, this is it! It's made with high-quality material to ensure durability. With proper maintenance, your purchase could last a lifetime – talk about an investment worth making!"
The 2016 ICAST awards have ranked this reel as one of the best beach fishing reels on earth. That's a pretty big deal for such an affordable price tag! So why wait? Get your PENN Slammer 3 Spinning Reel today and take your beach fishing to the next level!
⭐Rating:

4.3 out of 5 Stars (Based on

799 Ratings

)
| Pros | Cons |
| --- | --- |
| ✔️ Great for corrosion resistance. The spool and gearbox are fully sealed. | ❌ Aluminium body means it's heavier than some comparable onshore reels |
| ✔️ Excellent drag and spool capacities | |
| ✔️ Robust and durable construction | |
| ✔️ Heavy duty yet smooth drag system | |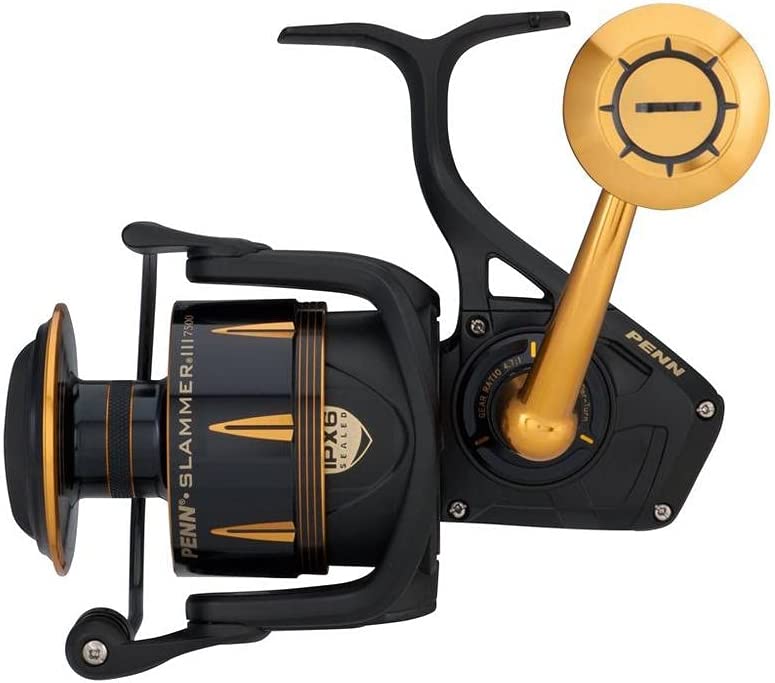 ---
Best Beach Fishing Reels # 8
Daiwa Saltist MQ
Looking for the best beach fishing reels? Look no further than the Daiwa Saltist MQ Spinning Reel. With durable, corrosion-resistant construction and a high-quality design, this reel is built to handle even the toughest conditions on the beach. Whether you are targeting trophy fish like sharks or tuna or simply looking to enjoy a relaxing day at the beach, the Daiwa Saltist MQ is a perfect choice.
This reel has been engineered and designed to keep up with the challenges of beach and saltwater fishing. The newly engineered single-piece Monocoque (MQ) body provides improved strength, water resistance and greater space to incorporate the larger drive gear, giving you more stopping power for those big hard-fighting surf fish species such as Mulloway Jewfish.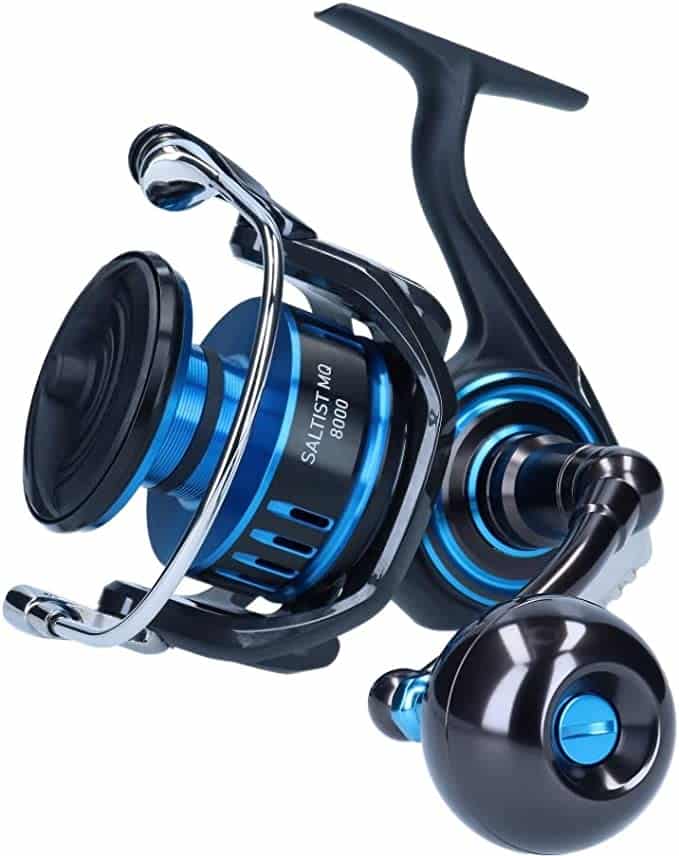 Other key features of the Daiwa Saltist MQ Spinning Reel include a Zaion V air rotor, which is lightweight and incredibly strong, as well as an innovative air bail design for optimal rigidity. The reel also boasts Daiwa's Magseal body coating, which provides superior protection against dirt, salt and other harsh elements. And with an ATD (Automatic Tournament Drag) system, you can enjoy a smooth and consistent drag performance.
So if you're looking for one of the best beach fishing reels, look no further than the Daiwa Saltist MQ Spinning Reel. Its durable design, high-quality performance and advanced features make it the perfect choice for anglers of all skill levels.
So why wait? Invest in a Daiwa Saltist MQ Spinning Reel today and see what a difference quality engineering can make as you catch the fish of your dreams!
⭐Rating:

4.5 out of 5 Stars
| Pros | Cons |
| --- | --- |
| ✔️ Reduced weight and size thanks to the Monocoque Body design style (MQ) | ❌ No real cons besides the price tag but it is a worthwhile investment. |
| ✔️ Rotor and body constructed with Daiwa's composite plastic (Zaion) which is lightweight yet more durable than magnesium. | |
| ✔️ Compact and rigidly designed aluminium body | |
| ✔️ Heavy duty yet smooth drag system | |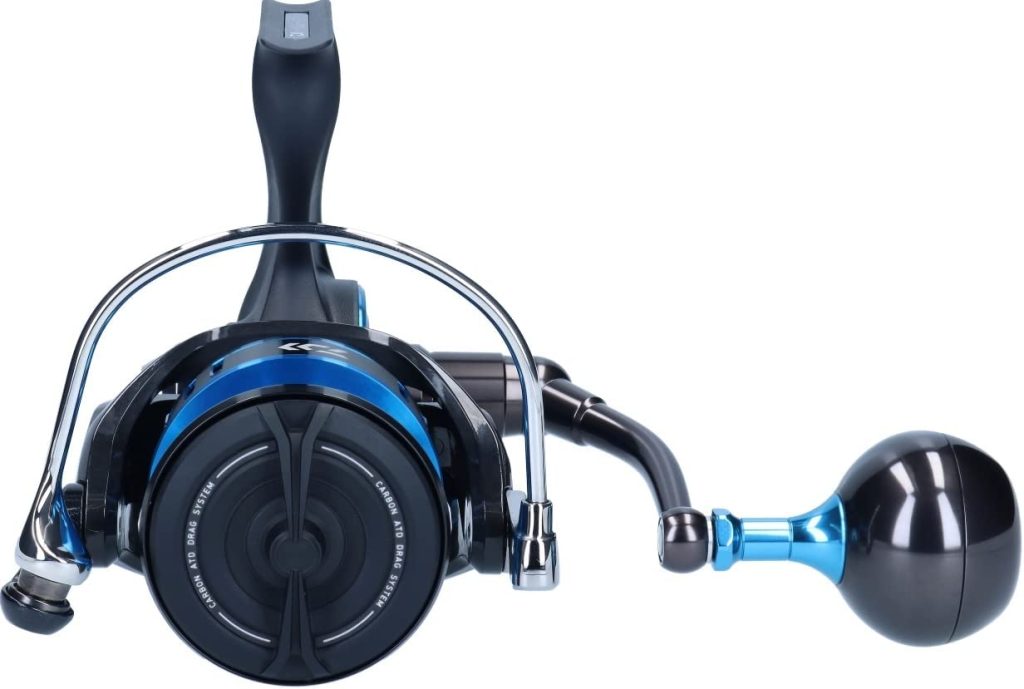 ---
Best Beach Fishing Reels # 9
Penn Battle 3
The Penn Battle 3 is a workhorse of the fishing world; with its ability to catch big fish with live bait on locked drags, it's strong enough for any Surf conditions. Penn Battle 3 may be one of the lightest and most durable reels out there, but that doesn't mean it can't handle some serious abuse.
With an impressive list of features like carbon fibre drag washers construction for ultimate strength, instant anti-reverse bearings (which are actually pretty cool) and five sealed stainless steel ball bearings, this reel is built to last, and you can be sure to catch all the fish you desire with ease.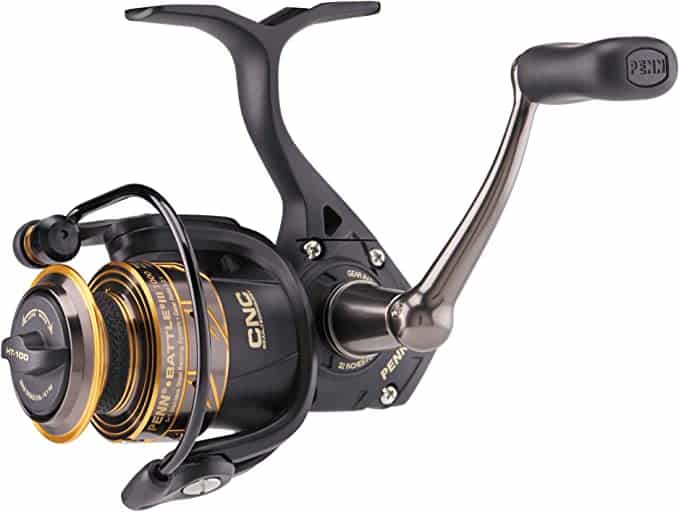 It's no surprise that this reel has been a top seller for years and even won the 2020 ICAST award for Best Saltwater Reel! Whether you're a seasoned surf fisherman or just starting out, the Penn Battle 3 is the perfect choice for anyone searching for a highly durable and quality reel that can handle all types of surf fish. So what are you waiting for? Grab yourself a Penn Battle 3 and start reeling in the big ones today!
⭐Rating:

4.7 out of 5 Stars (Based on

951 Ratings

)
| Pros | Cons |
| --- | --- |
| ✔️ Great range of sizes available | ❌ The body isn't sealed completely |
| ✔️ Heavy duty yet smooth drag system | ❌ Heavier than comparable reels |
| ✔️ Excellent drag and spool capacities | ❌ Not as smooth as comparable reels |
| ✔️ Robust and durable construction | |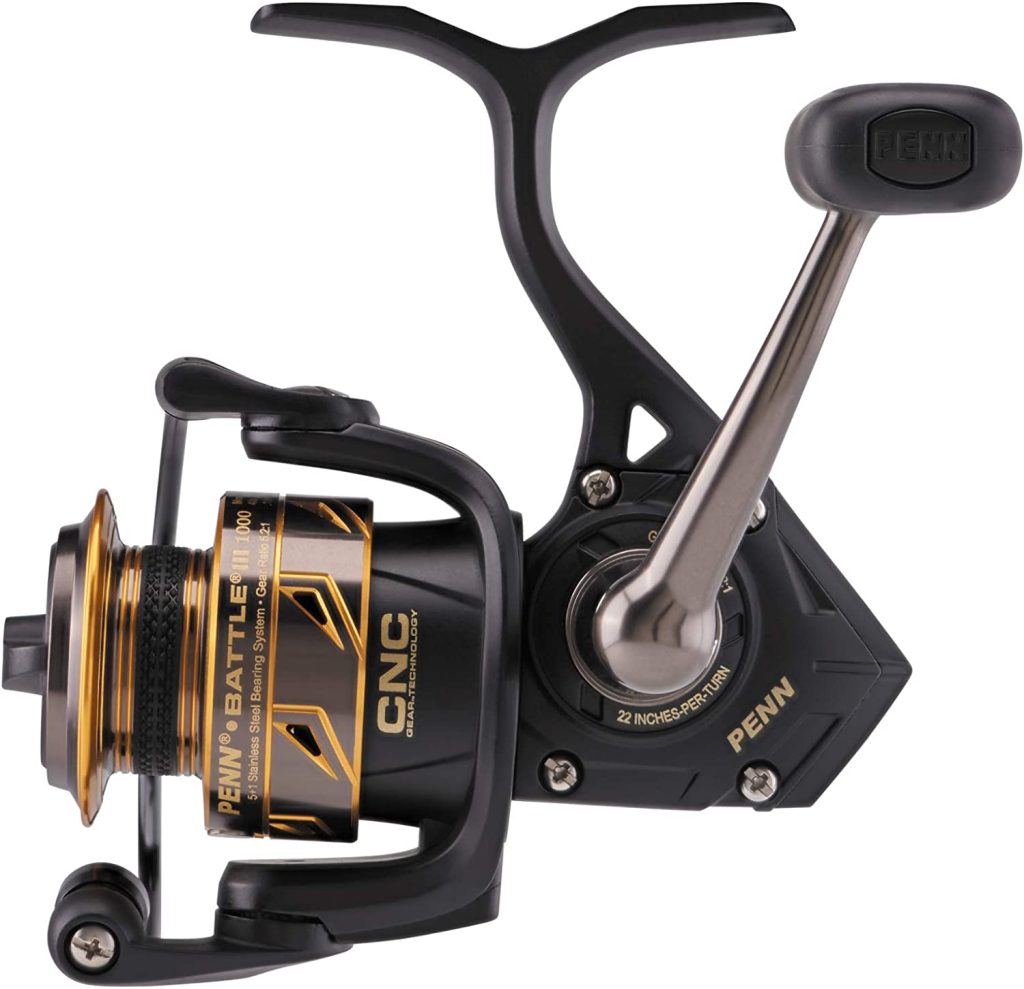 ---
Best Beach Fishing Reels # 10
Penn Conflict 2
Penn's lightest reel, the Penn Conflict 2, is also the long-distance champion. It's lightweight and can spin faster, giving you more casting distance than ever before! This feature alone makes this easy to cast far from shore – perfect for those who love beach fishing and are required to cast past the breaking waves of the surf.
The lightweight Penn Conflict 2 has a smooth, carbon fibre drag system that's been proven in many other models, such as the famous Penn Battle and PennClash.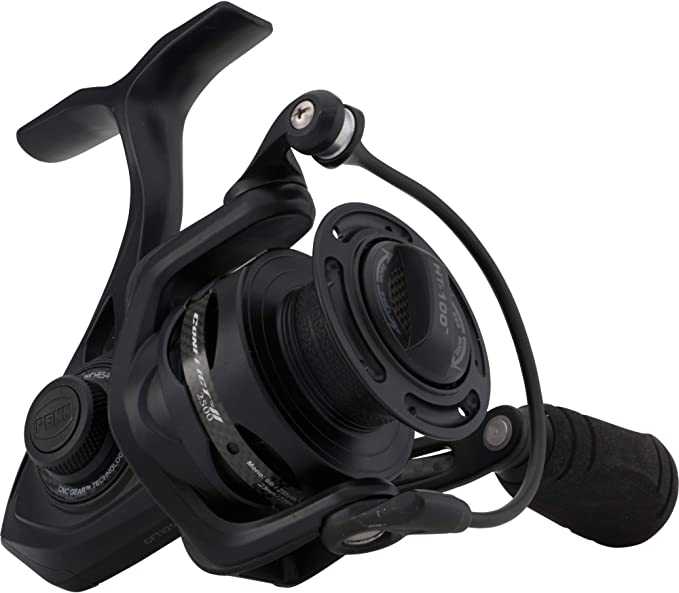 This reel is also 20% lighter than its predecessor while still maintaining high-quality materials like Rigid Resin motor and bodies (RR30) for durability. The reel also has seven plus one stainless steel ball bearings to ensure smooth operation and reliability.
A reliable choice in the medium-priced beach spinning reel category, with a verified HT-100 carbon fibre drag system and durable reel that is super-lightweight. The very durable anodised body makes it one of the most robust models in today's marketplace! – All backed by an industry-leading warranty!
⭐Rating:

4.7 out of 5 Stars (Based on

696 Ratings

)
| Pros | Cons |
| --- | --- |
| ✔️ Lightweight design | ❌ Synthetic body could cause strength loss |
| ✔️ Great all-rounder reel | ❌ Pricey compared to comparable reels |
| ✔️ Excellent drag and spool capacities | ❌ Crank could be improved with better lubricants |
| ✔️ Sealed drag and bearings | |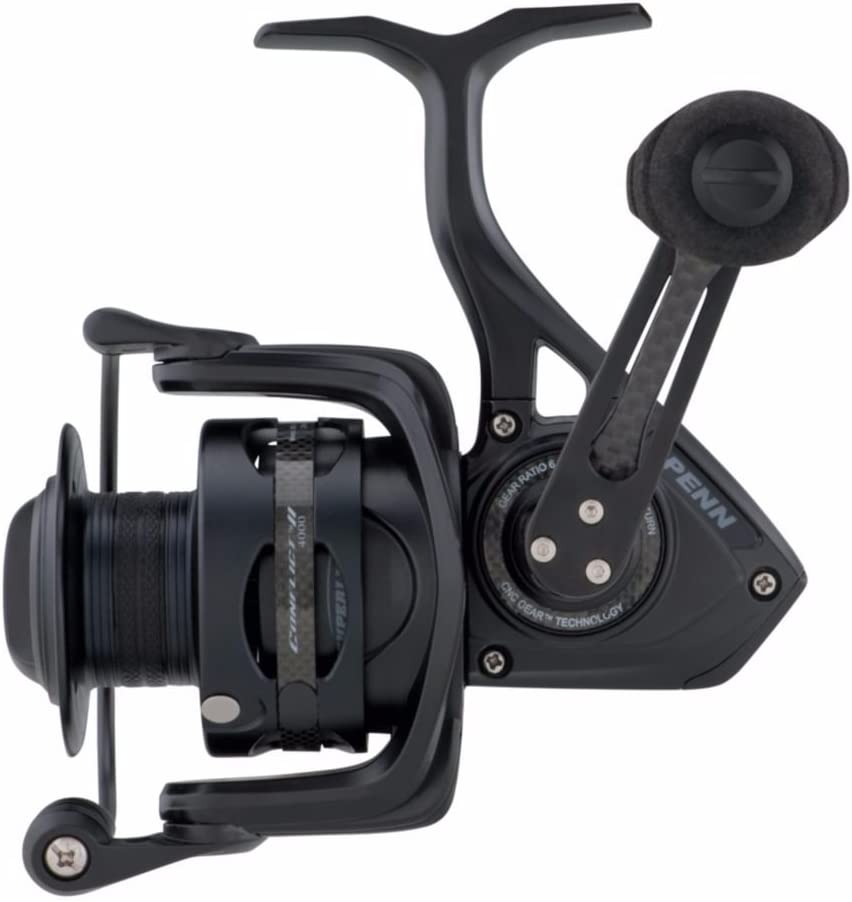 ---
Buyers Guide – Best Beach Fishing Reels
Buying Guide
What Should You Consider Before Buying a Beach Fishing Reel?
As you may have realised, fishing reels come in various sizes, gear ratios, bearing configurations, and other specifications. Below are some factors to consider when purchasing a fishing reel. In addition, we also included a few key points to remember when buying one.
Casting Distance
Casting distance is the most crucial aspect of a beach fishing reel. Surf anglers must have an excellent aim to cast a lure or bait to a far-off structure successfully. Casting reels for beach fishing are designed and constructed to squeeze every inch out of the cast. Most traditional reels have high-speed bearings, sensitive casting breaks, and free-floating spindles.
If you're doing beach fishing, you'll want a spinning reel with a big open spool so the line can unwind with minimal friction. Beach fishing reels often have a higher line capacity and faster retrieve speed to allow longer casts. To maximise a surf reel's effectiveness, you must properly understand how to spool a spinning reel for maximum casting distance.
Power
The casting line endures considerable strain due to the water's pressure. Working a fish through shallow water and crashing waves heightens the strain. The materials and construction of beach fishing reels are optimised for smooth, continuous pressure with no jerks or skips.
Look for a carbon fibre drag that has been sealed and has several big drag washers. Traditional surf reels typically feature a star drive. The star drive can be removed from the spool to increase the casting distance.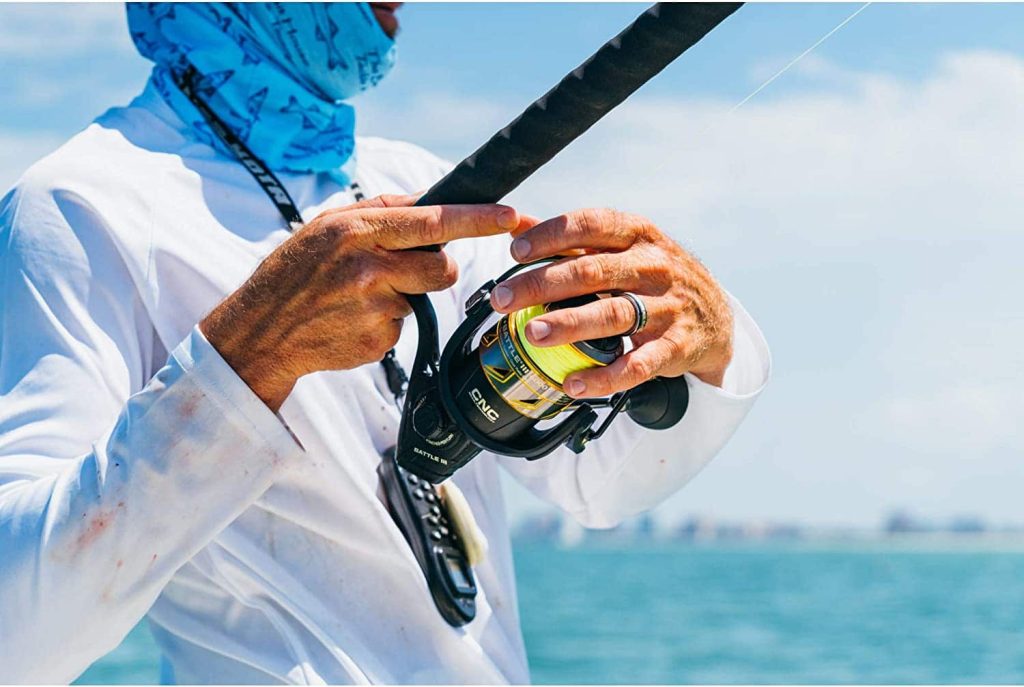 Durability
Corrosion can destroy a reel. Exposure to sand and salt destroys the most durable beach fishing reels. Pitting, rusting, and abrasion are all problems that can affect any reel. Corrosion not only shortens the reel's lifespan but also decreases its efficiency.
Look for a shielded drag system, stainless steel bearings, and a sealed body. To clean and lubricate the reel, you should get one with quick access to the casting brakes, spool, and body.
Line Capacity
Simply put, "line capacity" describes how much line you can store on a reel. The capacity of a reel to store line is proportional to its size. The more line you need, the bigger your reel needs to be.
Casting further requires more line capacity. You may cast further and catch more fish of various sizes by having more line capacity. If you have a reel that can't hold as much line, then you can't target big fish that quickly wear out your line.
Drag System
Drag refers to the little steel plates inside your reel that hinder the line from being released. Depending on the weight you've set it at, your spool will release the line when a fish's draw surpasses that weight, preventing your line from snapping from an excessive pull. This indicates that the line must be stronger than the drag.
A stronger drag system will create greater resistance, decreasing the pace at which the line is released and tiring out fish more quickly. To tire out a bigger fish, a heavier drag is required.
The basic rule of thumb is to set the weight of your drag to one-third of the line's pound test. So if you have a 30-pound line, your drag weight will be 10 pounds.
Ball Bearings
Ball bearings reduce the amount of resistance encountered when spinning a reel. Because they reduce friction, ball bearings make for a more smooth retrieve. 5+1 is a perfect starting point for newbies.
Ball bearings are subjected to frequent exposure to seawater when beach fishing. Therefore, you must ensure that your ball bearings can withstand the elements. It is highly recommended to use sealed ball bearings. If not available, you can use ceramic, stainless steel ball bearings, or another smooth, corrosion-resistant material.
Gear Ratio
The gear ratio is how often your spool spins when you crank the handle. A gear ratio of 5.2:1 means that your spool will turn 5.2 times for every clockwise rotation of your handle.
The higher your gear ratio, the faster you can retrieve the line. A 4:1 gear ratio is slow, ideal for small fish and closer-to-shore beach fishing. A 6:1 gear ratio is speedy and suitable for the largest monster fish.
If you plan on casting at all ranges and employing both slow and rapid lures, a 5:1 ratio is ideal.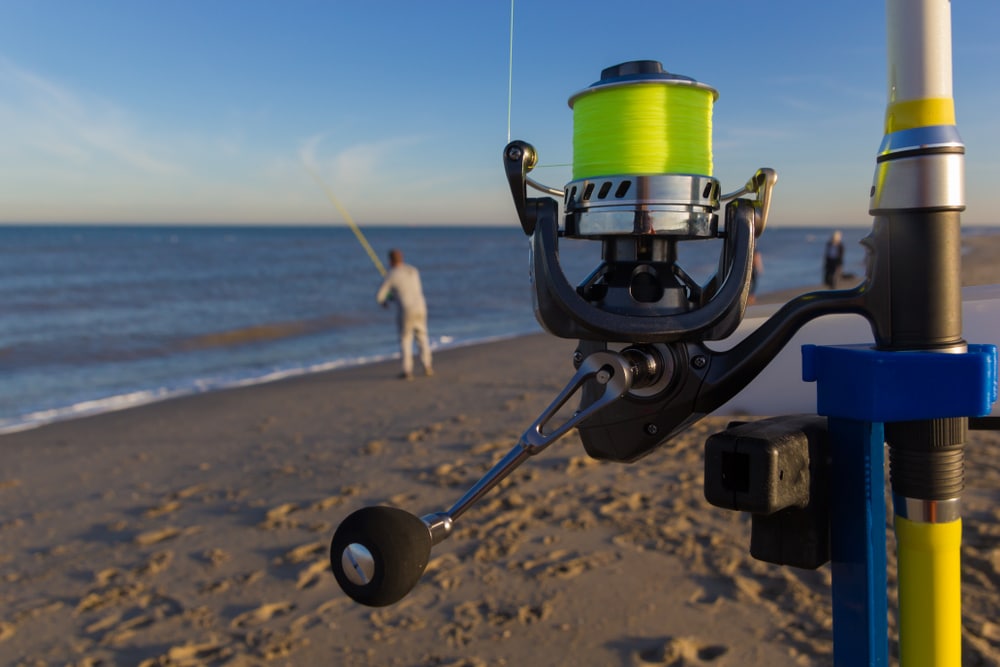 Buyers Guide – Best Beach Fishing Reels
Key Points To Remember When Buying A Reel
1. Make sure the reel is appropriate for the job.
Consider the water conditions, the fish you're after, and your preferred method of beach fishing before making any final calls. When fishing in certain locations, a long cast reel is essential. In contrast, other regions have unique reel requirements due to durability concerns or other factors.
2. An effective drag is far more valuable than additional yards.
To get the most out of your fishing experience without spending a fortune, choose a reel with a standard spool and a lot of drag instead of a long caster. You can catch a lot of fish at 300 feet, and there isn't a reel on the market that won't cast that far with the correct rod and some practice.
3. Durability is crucial, much more so than extra yards.
A beach fishing reel that fails in the middle of a beach fishing session is a terrible experience. It's not a good idea to get a beach fishing reel just because it's cheap. Quality items, such as carbon fibre drag and upgraded bearings, come at a price.
---
Best Beach Fishing Reels – Spinning or Conventional?
Which Is Better for Surf Fishing: Spinning or Conventional Reels?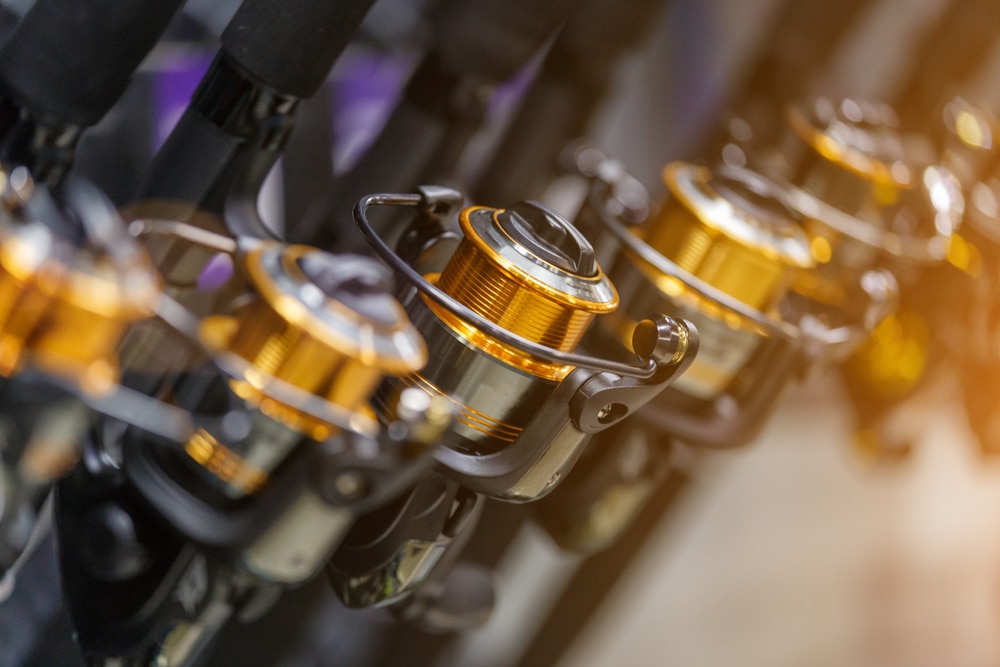 A few key differences between spinning reels and conventional reels make one better than the other. For fishing off the shore, nothing beats a spinning reel.
Even though it's easier to cast a longer distance with a conventional reel, If you know what you're doing with a spinning reel, you'll be surprised at how much more accurate your casts will be with a casting reel. However, it can be challenging in the hands of a beginner.
When compared to conventional reels, spinning reels hold their own. Simply put, it depends on the circumstances. For bass fishing, for instance, a conventional reel is far superior to a spinning reel. Since we'll be beach fishing, spinning reels are the way to go.
---
Best Beach Fishing Reels – Materials
Best Materials for Surf Fishing Reels
Aluminium or graphite is what consists of most fishing reels nowadays. Both materials work well as beach fishing reels, each with advantages and disadvantages. Both are equally good because they resist corrosion and last a long time.
---
Best Beach Fishing Reels – Braid
Braided Line for Beach Fishing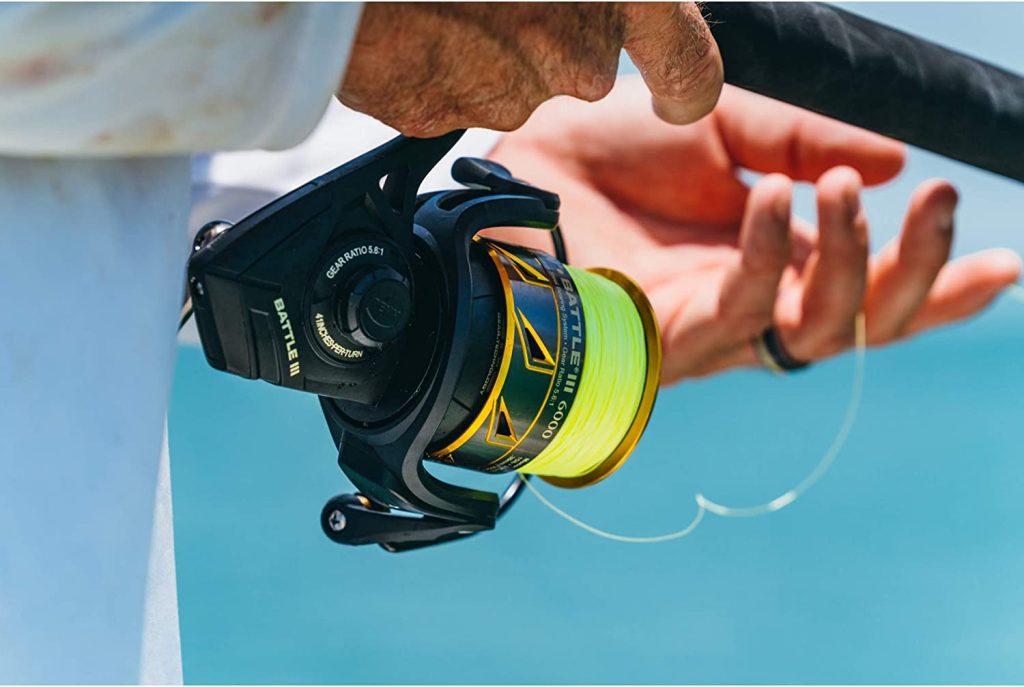 Because of its strength and durability, the braided line is a popular choice for beach fishing. It's great for casting into the surf because it can take higher weights. When fishing in rough water, a braided line has the added benefit of being less prone to tangle than monofilament. You can achieve tighter lines via braiding. Smaller fish might be worn down quickly by this tightness.
Braided line does have some disadvantages, though. They are more visible than mono, so there's more potential for the fish to spot it. They are more costly than the monofilament line and could be more challenging to get used to.
For successful beach fishing, a braided line is your best bet. An experienced angler will be able to overcome the disadvantages of braided lines and make effective use of them.
---
Best Beach Fishing Reels – Monofilament
Monofilament Line for Beach Fishing
The use of monofilament lines is easy. Since they're more elastic, you won't feel as much pressure when reeling in big fish.
The basic rule of thumb is to use monofilament when fishing for smaller and medium-sized fish in calm surf conditions. Furthermore, monofilament is superior to the braided line when fishing rocky coasts or for fish with sharp teeth because of its abrasion resistance.
Though more affordable and visually camouflaged, they are less durable than braid. Monofilament line is better suited to beginner anglers.
---
Best Beach Fishing Reels – FG Knot
Braid to Monofilament Knot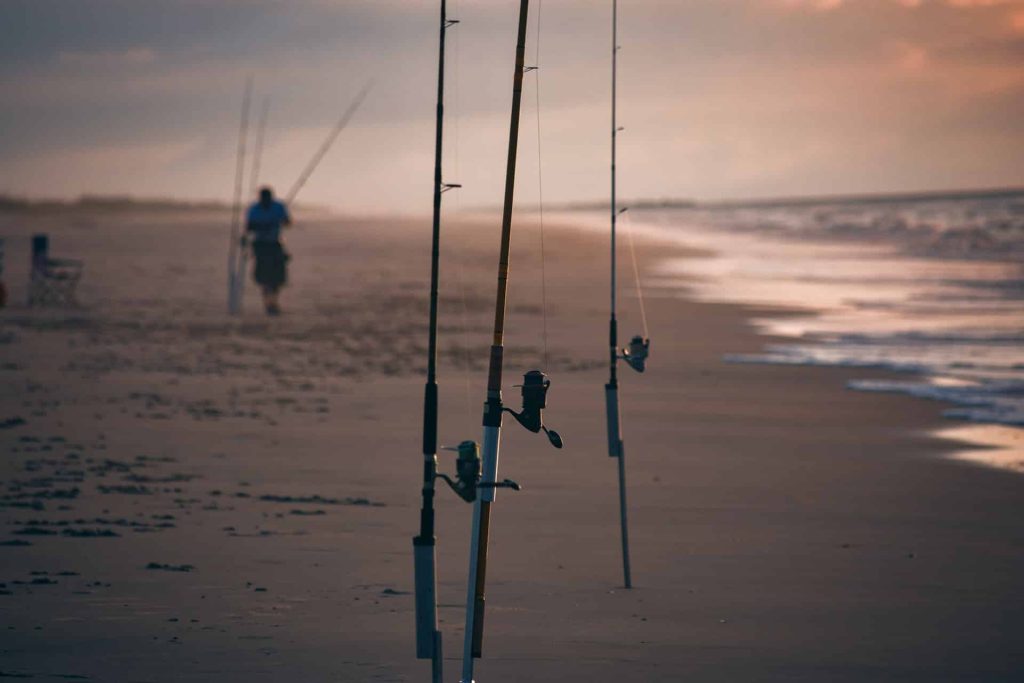 Each of the many knots in a fisherman's arsenal serves a unique purpose. The FG knot is the best and most effective braid to mono knot, as favoured by experienced fishermen. Using this knot with a braided line and a monofilament leader is the most effective technique. It's sturdy and trustworthy and takes little effort to knot. It is well-liked because of its speed, simplicity, strength, and dependability.Watch this video to learn the FG knot.
---
Best Beach Fishing Reels – Line Diameter
Fishing Line Diameter
A thinner fishing line cuts through the water faster, responds better, and is more appealing to fish. However, the thinness makes it more vulnerable to being carried around by waves. The lightness also makes casting more difficult.
As a result, when determining the optimal diameter for you, you should consider your casting abilities as well as the power of the waves. You should use a thinner line for weaker waves and poor casting ability. You can utilise thicker lines if the waves are stronger and your casting skills improve.
---
Best Beach Fishing Reels – Reel Brakes
Beach Fishing Reel Brakes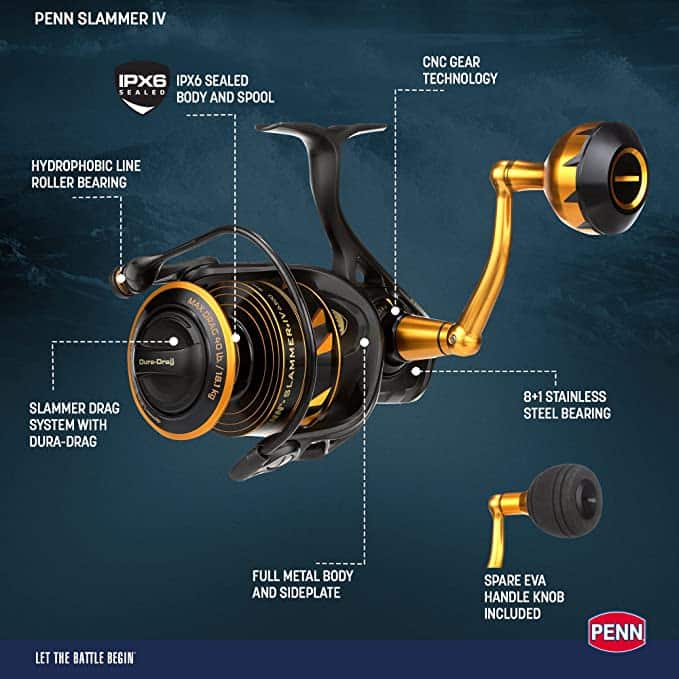 Without reel brakes, the line will continue to unwind from your spool when you cast a conventional or baitcasting reel into the water.
More and more line will be released from your spool with nowhere to go since your lure can't sink quickly enough to keep up with the rate at which it's being released; this will result in a backlash.
Because of reel breaks, you can slow down the line after the initial cast, which reduces the likelihood of backlash. Brakes on reels are often either magnetic or centrifugal.
Magnetic Brakes
Magnetic brakes exert force on the spool using magnets to reduce rotational speed. You can adjust brake forces more precisely with magnetic brakes.
When the spool's speed decreases, the brake force increases, in contrast to centrifugal brakes, indicating that your casting speed is higher at the beginning. But when your lure already hits the water, the speed will slow down. Because of this, magnetic brakes are ideal for casting against winds, where more deceleration is needed.
Moreover, you can adjust magnetic brakes from outside the reel, significantly improving its usability. Magnetic brakes are effective, but they can't be disabled. There will still be some friction when you set them to their weakest setting.
Centrifugal Brakes
Centrifugal brakes are the best option for maintaining a constant casting range. It doesn't matter how hard or far you can cast if you don't also adjust your braking force.
If you cast with more force, the enormous braking force of centrifugal brakes will balance out the difference. Because of this, the initial spool speed is about the same regardless of how hard you throw. It's also important to remember that Centrifugal brake adjustments need the removal of a side panel, so keep that in mind when choosing which reel to buy.
Get a surf reel with centrifugal brakes if you want your casting distance to remain consistent.
---
Best Beach Fishing Reels – Reel Size
Best Reel Size for Beach Fishing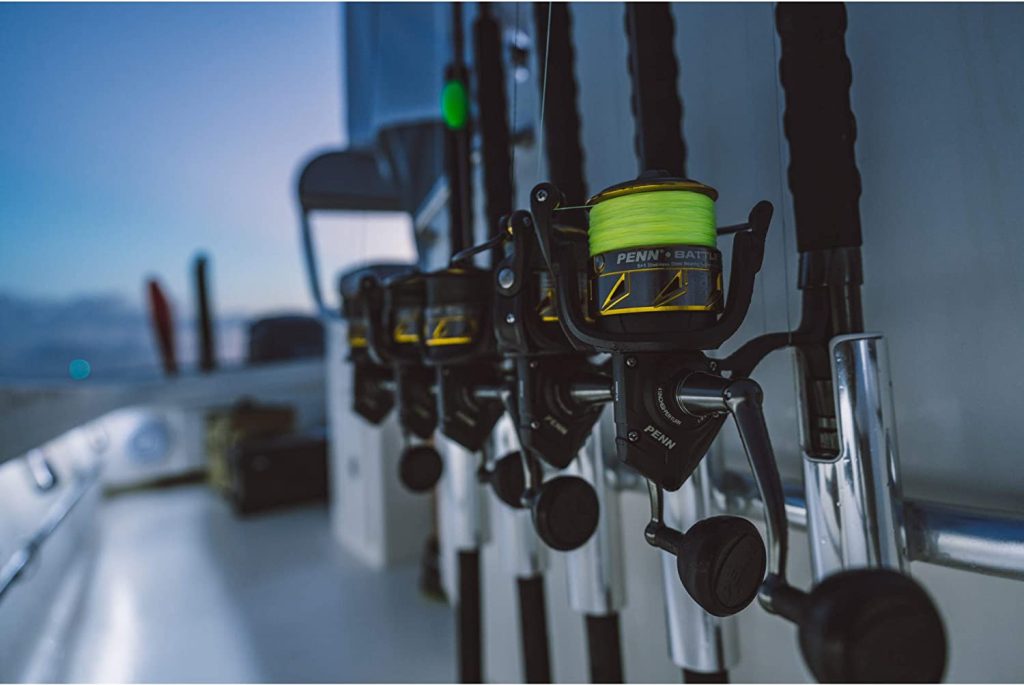 When casting from a surf, a larger reel is preferable.
When beach fishing near the shore, you'll want to use smaller reels. A 3000-5000 size reel is perfect for catching these fish that live close by, such as whiting or tailor.
When you surf fish in the middle ranges, and you're targeting med-size fish species. For this job, you're better off using a reel with between 4000-6000 sizes.
You'll need a large reel, at least a size 5000, to go beach fishing in the far reaches, where the large game fish such as Mulloway live. To be more prepared for the big fish, you should use reel sizes 6000-8000.
---
Best Beach Fishing Reels – Rod & Reel Combo
How To Pair a Rod With Your Beach Fishing Reel
Choose a reel that can easily accommodate a fishing line of the same strength as what is suggested for your rod. The rod will serve as your measuring tool.
Whichever reel size you choose will determine what rod you use and vice versa. When fishing for small fish like whiting, bream, and others, a light 9-foot light-medium rod with a 3000 attached is a good choice. Typically, you're better off figuring out what target species you want, with what fishing style, and then figuring out what rod and reel combination would work best to achieve your goal.
The right combination of fishing gear can mean the difference between a productive fishing outing and a frustrating one.
---
Best Beach Fishing Reels – Cleaning
Beach Fishing Reel Maintenance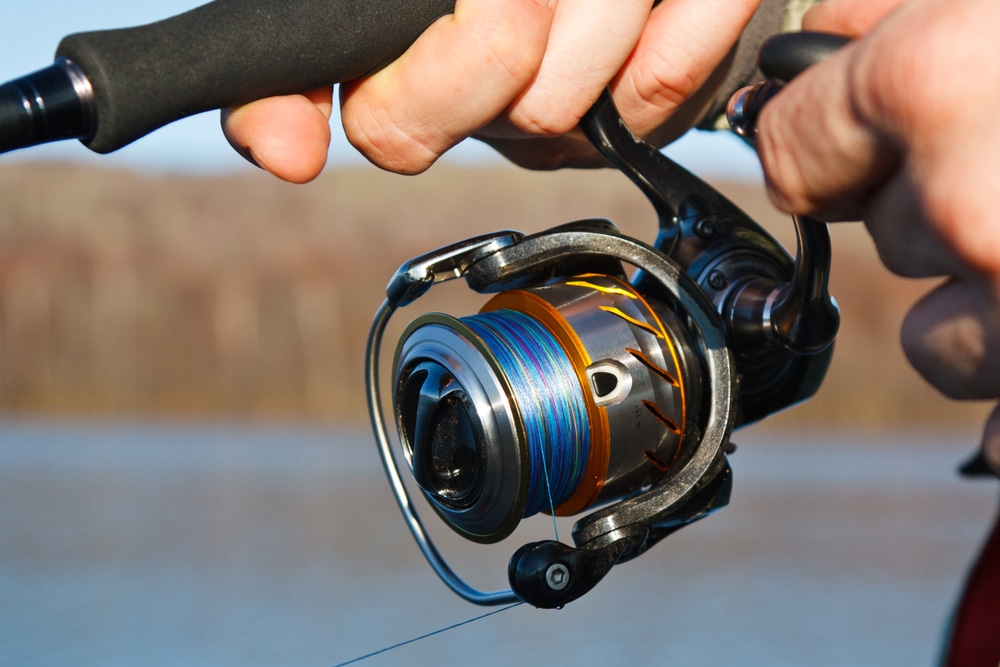 Every time you fish in saltwater, brackish water, or a dirty freshwater body, you should thoroughly clean your reel to extend its life.
Cleaning a reel is as simple as giving it a light rinse with clean water. Regularly removing the spool and the handle to grease the working parts is a good idea. With just a little care, a reel can last many more years than it otherwise would.
Never risk pulling the reel components apart if you don't have the experience, as you're likely of losing one of the numerous tiny washers, springs, and cogs crammed into reel housings. Get a certified technician to do this.
---
Best Beach Fishing Reels – FAQ's
Frequently Asked Questions
u003cbru003eHow Do You Keep Your Surf Reel in Good Condition?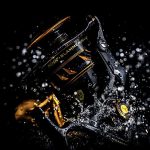 After each outing, you should bring my reels inside, fill them with clean water, shake off the excess, and dry them with a dry cloth. You should always release the drag and let the reels air out when you're done fishing for the day. You should also take the side plate and spool apart every three or four fishing trips and clean them with a dry cloth and a soft brush to get rid of dust and grit. The monofilament line on reels should get swapped out every couple of outings. During the off-season, bring your reels to a local tackle shop to get serviced and repaired.u003cbru003eu003cbru003e
u003cbru003eHow Much Does a Beach Fishing Reel Cost?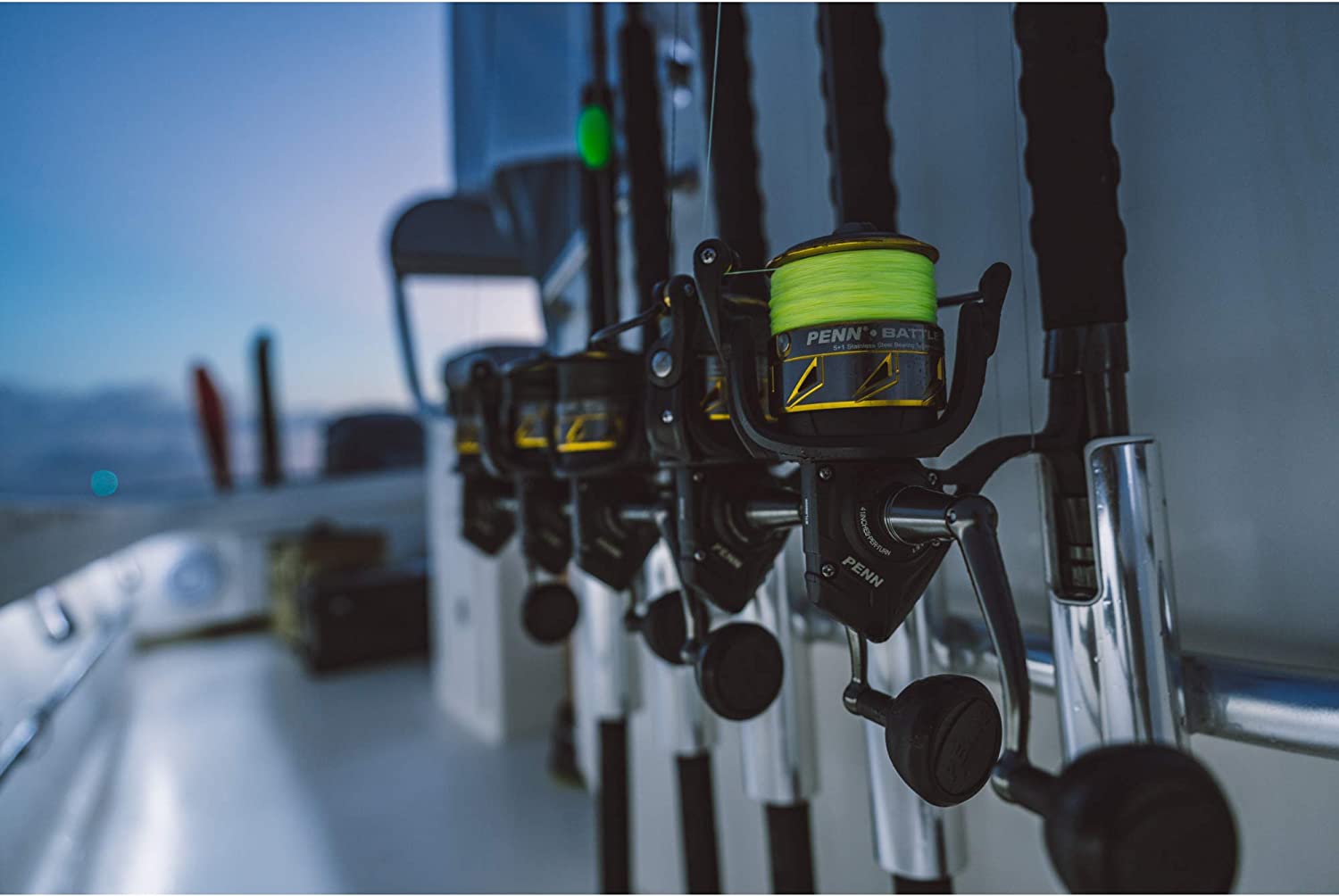 Surf reels are more expensive than other fishing reels because they combine sturdiness with precision engineering. The final price is affected by several crucial factors, including the reels' specifications. The best surf reels cost upwards of $600, while you can get a decent one for just over $200.u003cbru003eu003cbru003e
u003cbru003eWhat Reel Size Is Best for Beach Fishing?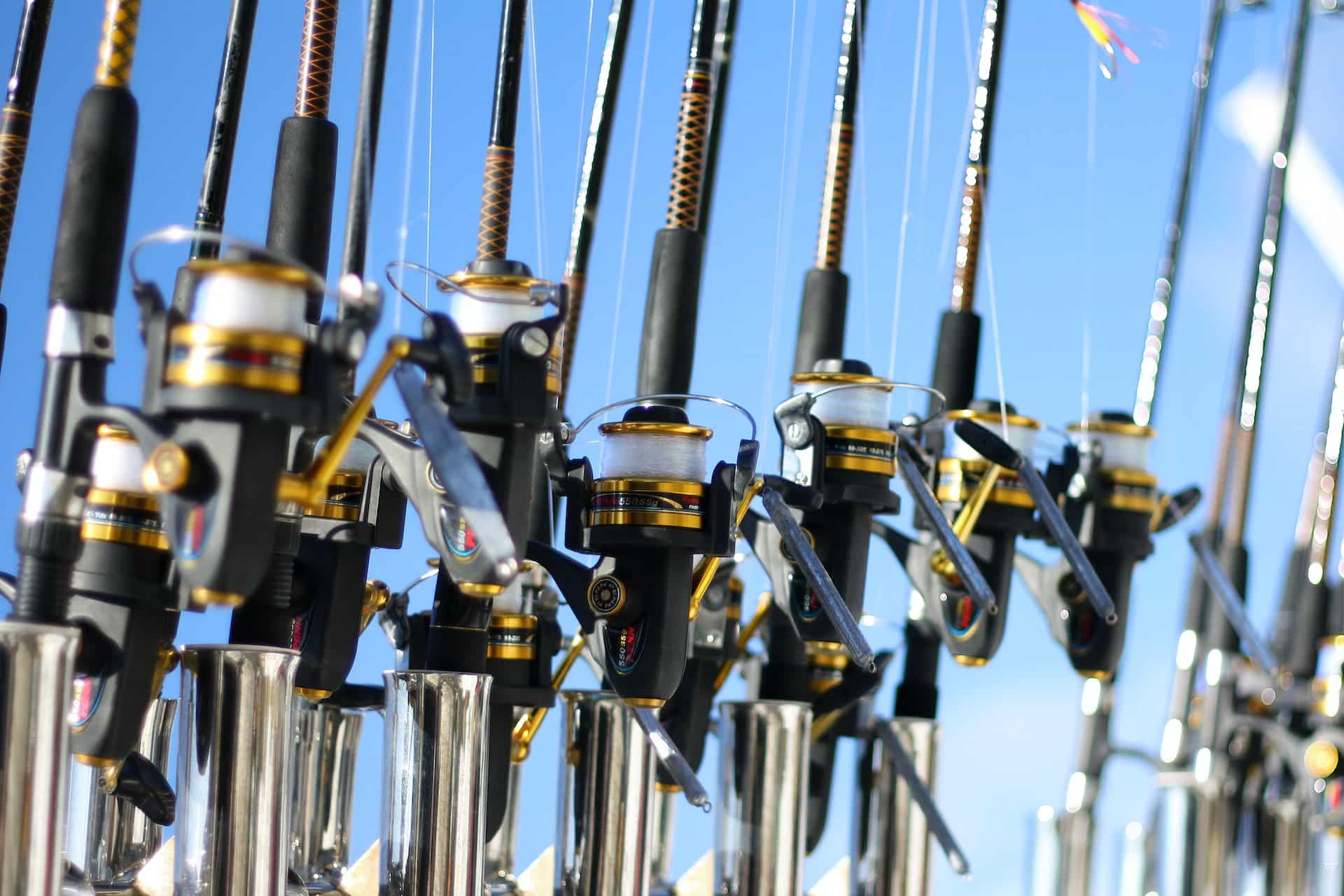 A 3000-5000 size reel is perfect for catching smaller species,  4000-6000 size reels for med-size species and 6000-8000 for the big monster fish. u003cbru003eu003cbru003e
u003cbru003eWhat Makes a Good Beach Fishing Reel?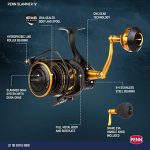 There are many aspects and features to look for including, high-quality housing, waterproofing to help prevent corrosion, and multiple Bearings for extra strength and longevity.u003cbru003eu003cbru003e
u003cbru003eHow to Cast a Conventional Reel?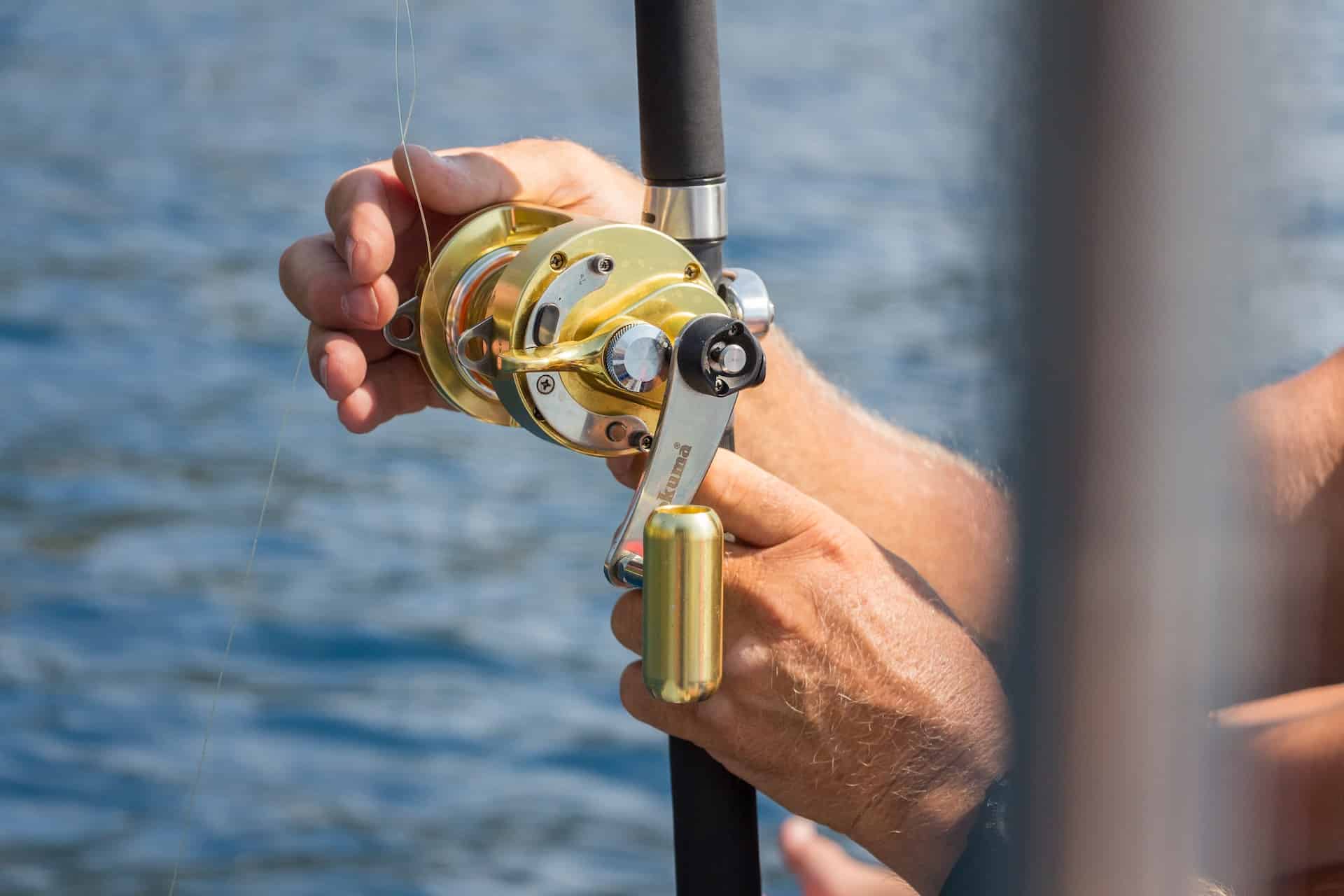 When returning the lever to the u0022Freeu0022 position, keep your thumb on the spool to keep the line from unravelling. Cast your bait by quickly bringing the rod back and forward, letting go of the spool as you move forward.u003cbru003eu003cbru003eIt takes practice to get the gist of it. Stop the spool with your thumb as the bait approaches the water, and adjust the lever to the desired setting.u003cbru003eu003cbru003e
u003cbru003eHow Do You Cast a Beach Fishing Reel?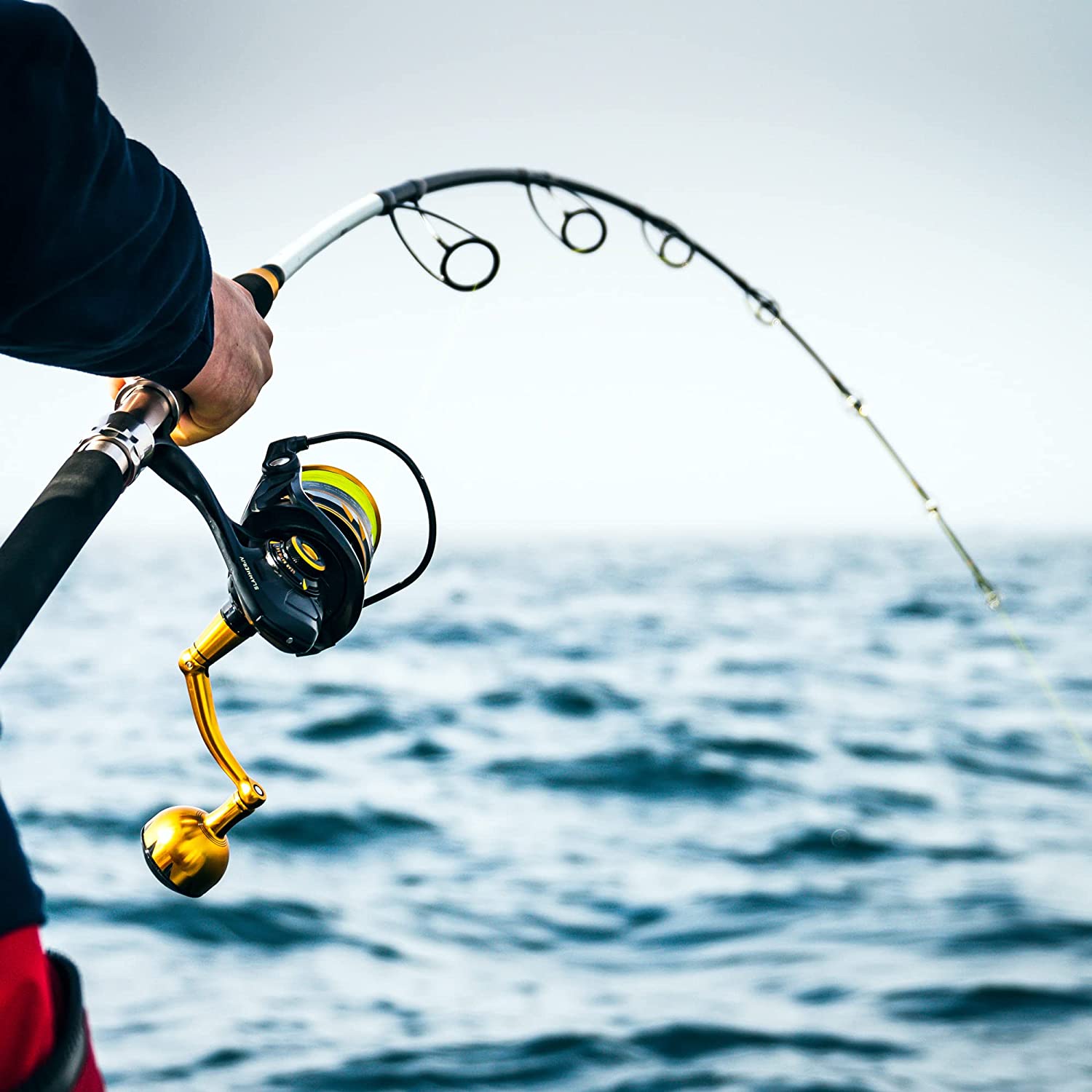 Start the cast by spooling about five feet of line onto the reel. If you write with a right hand, place your feet shoulder-width apart and face right down the beach.u003cbru003eu003cbru003eLift the rod, so the lure swings up and away from you and towards the water. After you've finished that swing, you can move on to the forward cast.u003cbru003eu003cbru003ePower comes from a loose, unhurried motion of the arms, shoulders, and upper body in a rotating motion.u003cbru003eu003cbru003e
u003cbru003eHow Far Should You Cast when Surf Fishing?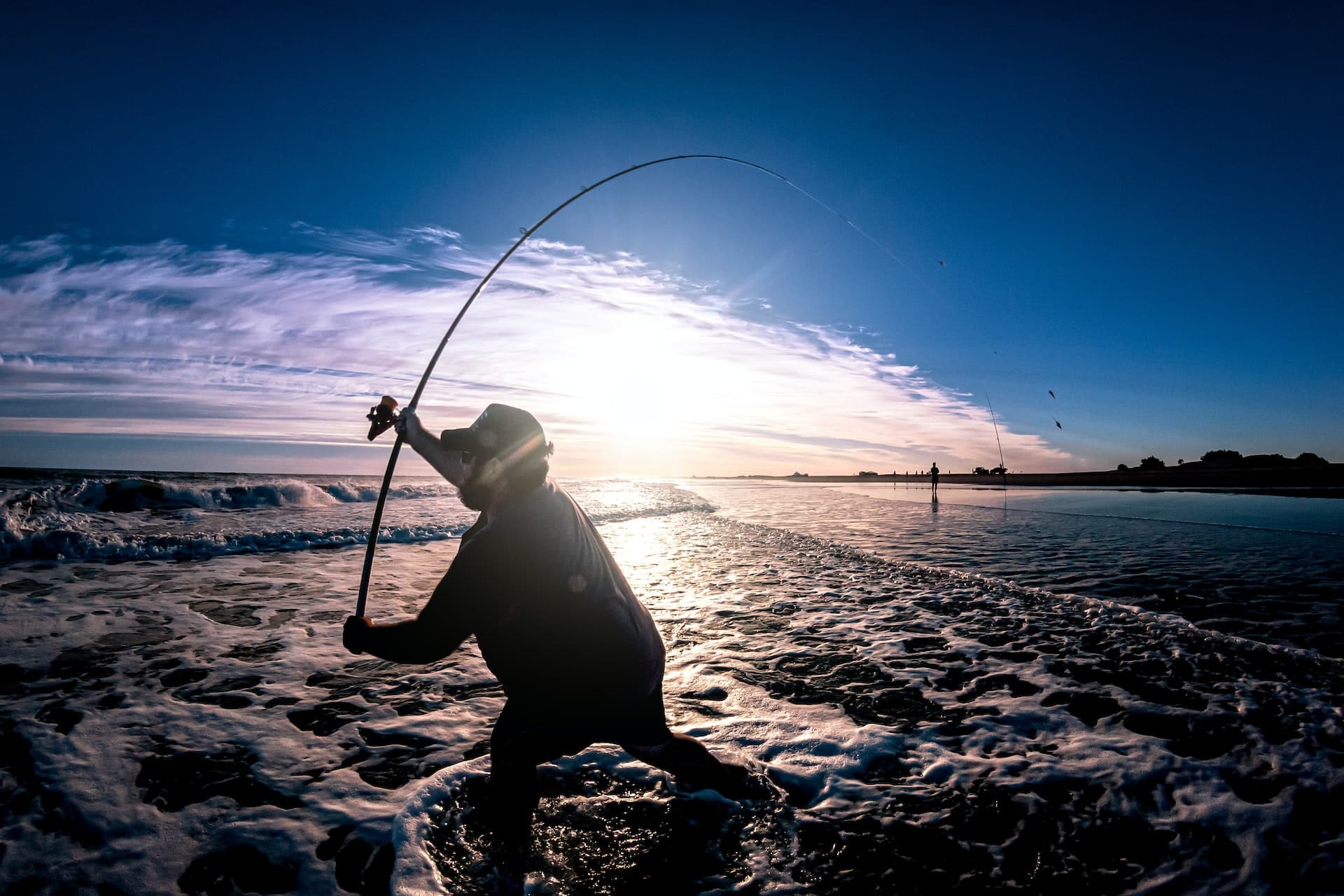 The 100-yard cast with a weighted bait is easily doable, especially if you have the right gear. A rod between 12 and 15 feet long with large line guides, paired with a quality spinning reel designed for saltwater, spooled with braided line will do the trick. u003cbru003eu003cbru003e
u003cbru003eHow Can You Mag a Reel?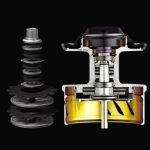 To disassemble the reel, locate the small round chrome retaining pin on the side of the reel that you turn to retrieve the line. Turning it counterclockwise will release this pin. It won't come out completely, but once it's on, you'll want to tug at it and see it slide back about a millimeter or two.u003cbru003eu003cbru003eHolding it like this with your left hand, you can turn the crank anticlockwise. The entire side plate must rotate and detach from the reel frame. Once the spool slides out, you can begin working.u003cbru003eu003cbru003eFind the magnet cups on the plate on the other side of the reel from the gearbox/crank and screw in two 1/4-by-1/4-inch magnets.u003cbru003eu003cbru003eClean the area with lighter fluid before applying glue or epoxy. You should clean the underside of the mag cups with lighter fluid.u003cbru003eu003cbru003eAs for adhesives, crazy glue gel does the trick, but if you need something more long-lasting, epoxy is your best bet. Insert the mag cups' backs into the glue or epoxy and place them side by side on the inside of the plastic side plate. They'll slot neatly in between the plate's small plastic fins.u003cbru003eu003cbru003eDon't stick them on the side plate like in the illustration. Instead, put them on the underside. That way, the clicker can work as intended.u003cbru003eBe careful not to cram them up too far against the spring of the circular clicker. It's because of this that the clicker will stop functioning. Grasp the cups firmly and let the glue dry for a minute or two.u003cbru003eu003cbru003e
u003cbru003eWhat's the Best Braid to Mono Knot for Surf Fishing?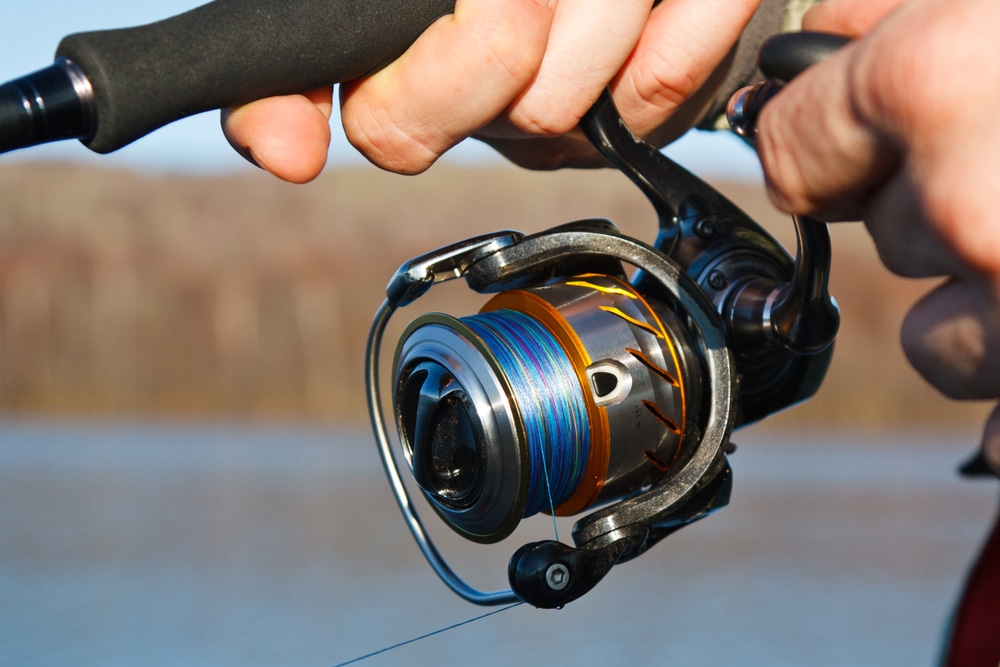 Using the FG Knot to connect a braided line to a monofilament leader is the most secure and dependable method.u003cbru003eu003cbru003e
u003cbru003eWhat Surf Fishing Rod Should I Pair My Beach Fishing Reel With?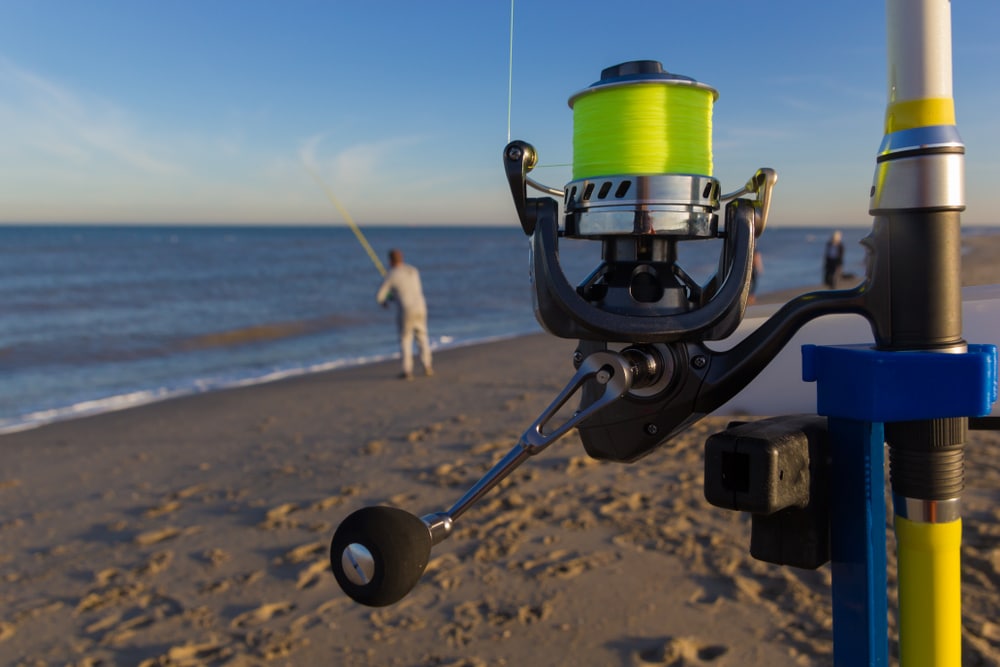 Shorter rods, no more than 8 feet in length, are ideal for beach fishing near the shore. Choose a rod 10 feet long if you want to catch medium-sized fish from a distance. If you're going to cast the farthest to catch big fish, a rod and reel with a length of 12 feet are what you need.u003cbru003eu003cbru003e
u003cbru003eHow Much Should Surf Fishing Reels Weigh?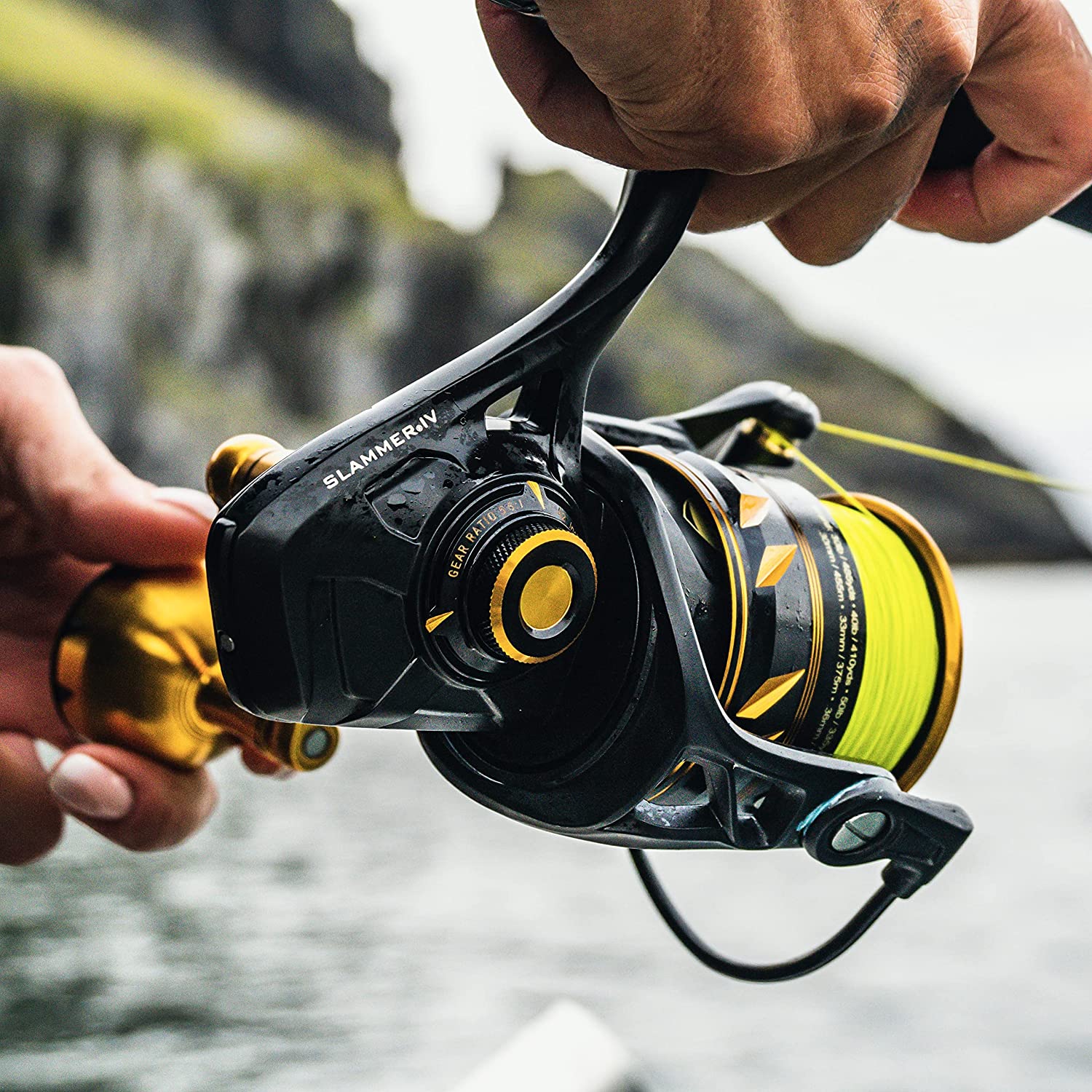 It's better to find a lighter beach fishing reel. Compared to other types of fishing, beach fishing wears you out faster. A bulky reel will only make matters more complicated.u003cbru003eu003cbru003e
u003cbru003eWhat Fish Can I Catch when Surf Fishing?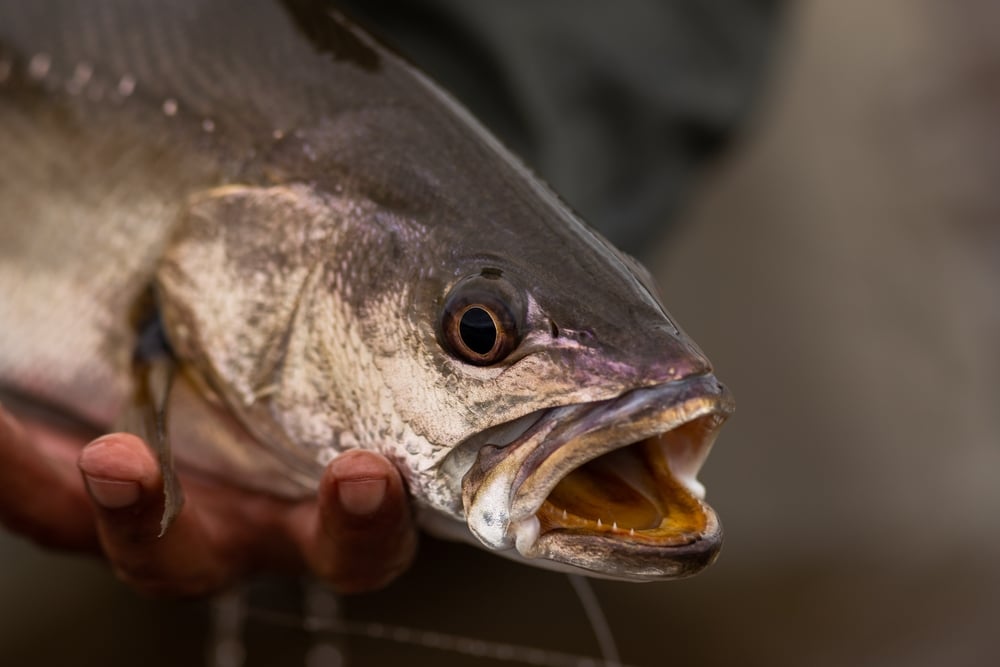 You can fish all different kinds of fish in salt water. You can reel in just about anything if you have a long enough cast. Possible fish species you can catch at the beach include bream, flathead, whiting, tailor, mullet, salmon, yellowtail, mulloway or even shark!u003cbru003eu003cbru003e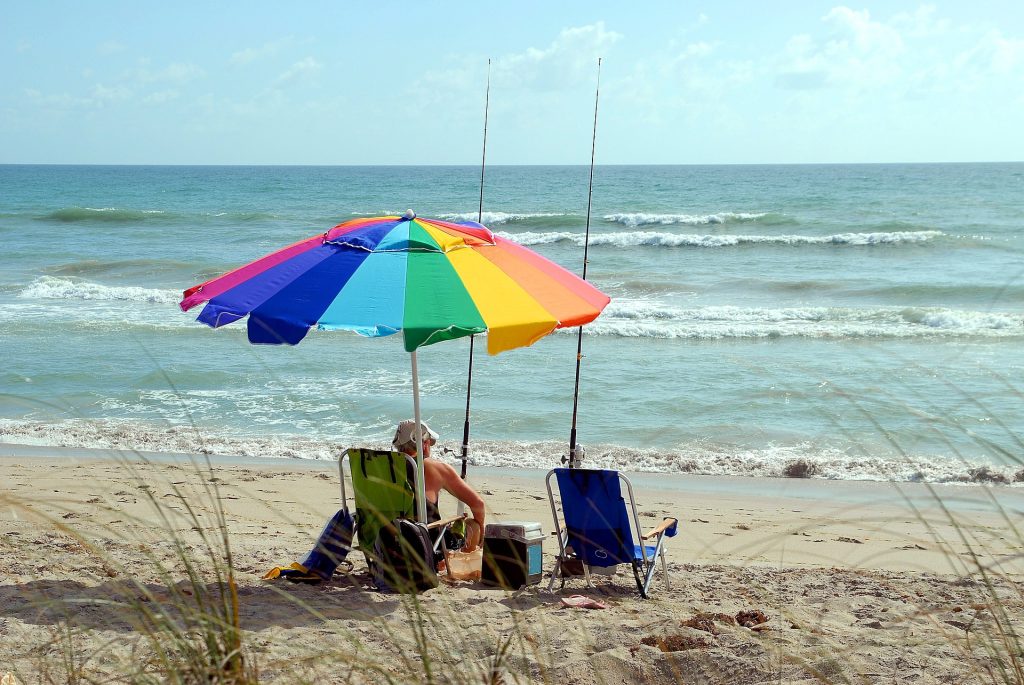 ---
You Might Also Like:
If you enjoyed reading this blog post on The Best Beach Fishing Reels, you might also be interested in:
---
Tags: Best Beach Fishing Reels, Best Beach Fishing Reels 2023, Best Beach Fishing Reels Guide, Best Beach Fishing Reels Buyers Guide, Best Beach Fishing Reels Checklist,