Best Braided Fishing Line in 2023: Top 8 Reviewed & Buyer's Guide
Fishing is one of the oldest and most beloved hobbies in the world. Those who practice it must be well-equipped with only the best gear to make sure they get the maximum out of their catches. To this end, choosing a braided fishing line is an essential step that needs careful consideration.
Braided lines are considered the best type of fishing line due to their strength, durability, and versatility. They are also thinner than most other lines, making them great for a variety of fishing applications. That being said, there is no one-size-fits-all solution when it comes to braided lines.
Top 8 Braided Fishing Lines – Reviews
To help you make an informed decision when choosing the right line for your needs, we've put together this comprehensive list of the best braided fishing lines available in 2023. We'll review and compare the top 8 products from different brands, highlighting their features, benefits, and other considerations to keep in mind when making your purchase. Additionally, we'll provide a buyer's guide at the end of this article to make sure you get the most out of your purchase.
So without further ado, let's take a look at the top braided fishing lines you can buy in 2023!
Our Top Pick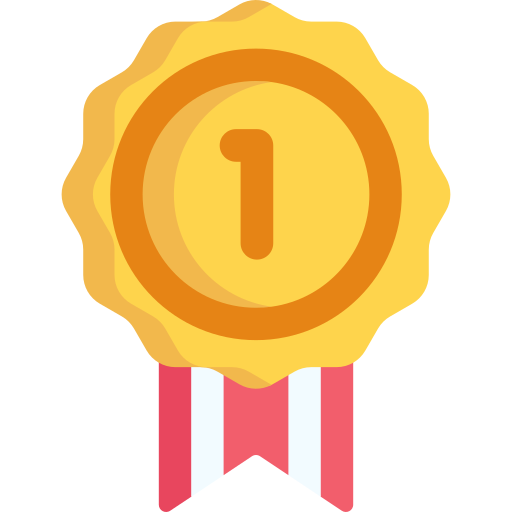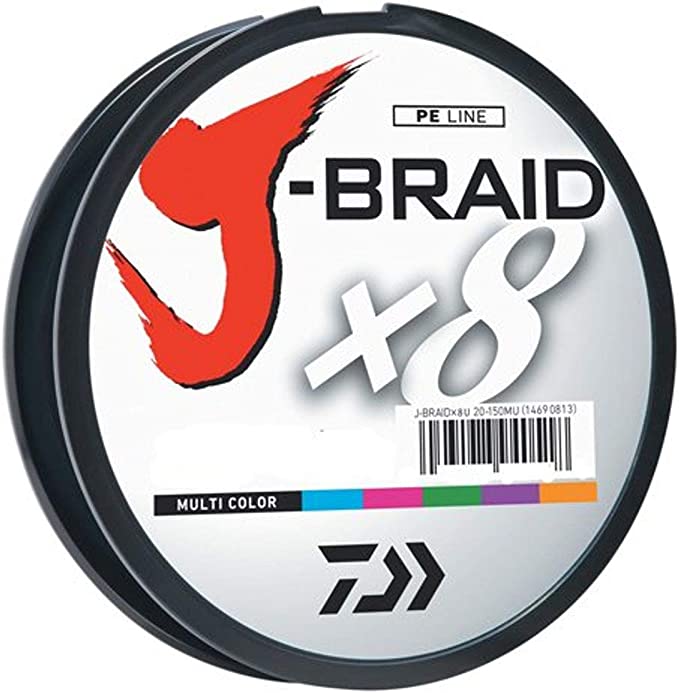 Editors Choice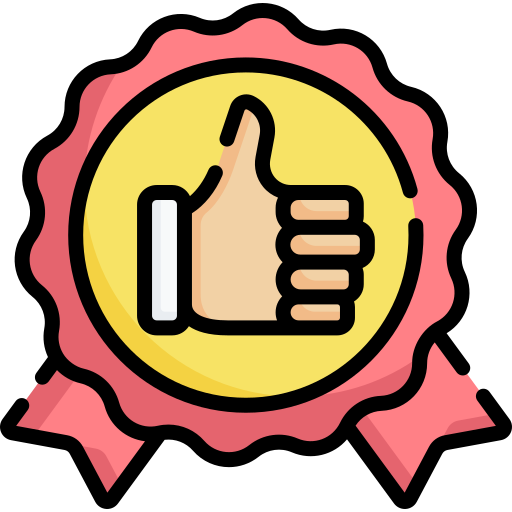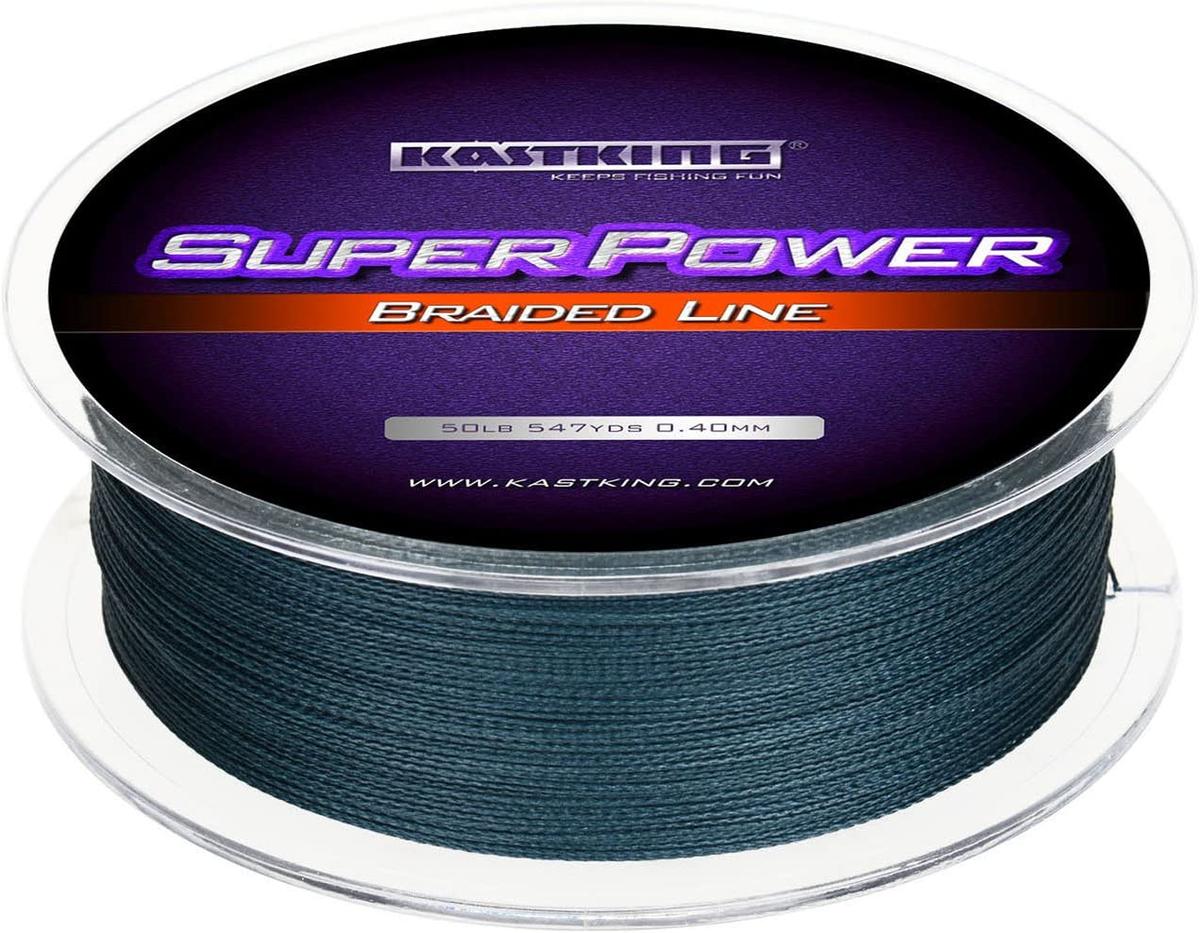 Best Value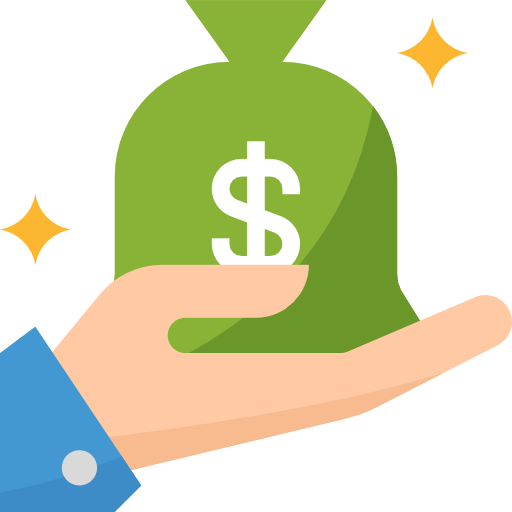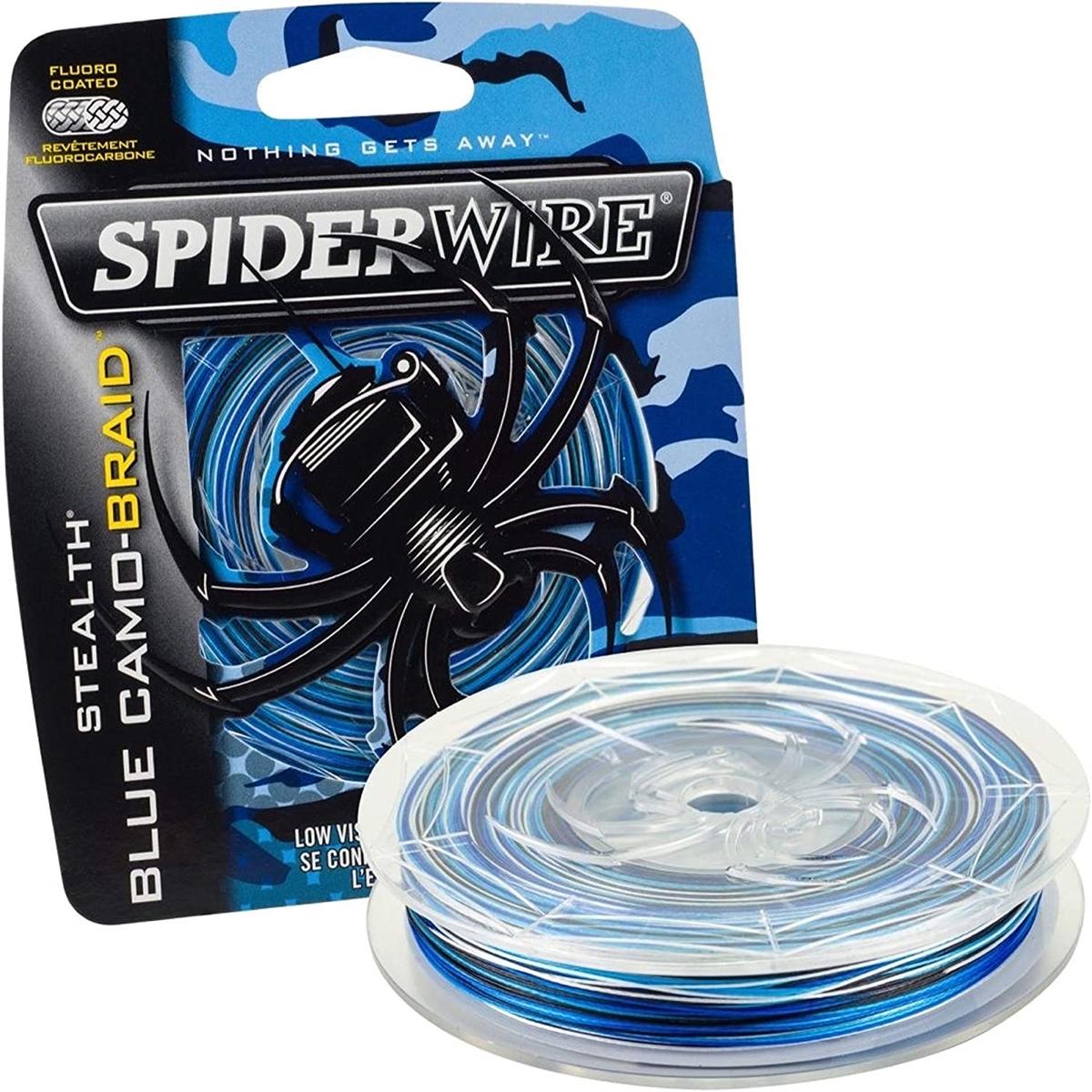 Disclosure: We only endorse products we've personally used or that have come highly recommended by our trusted peers. We're proud affiliates for some of the products on our site, and as such, we may get a small commission if you purchase through one of our referral links. However, there's no extra cost to you. Check out our affiliate disclaimer in our Privacy Policy if you'd like to learn more.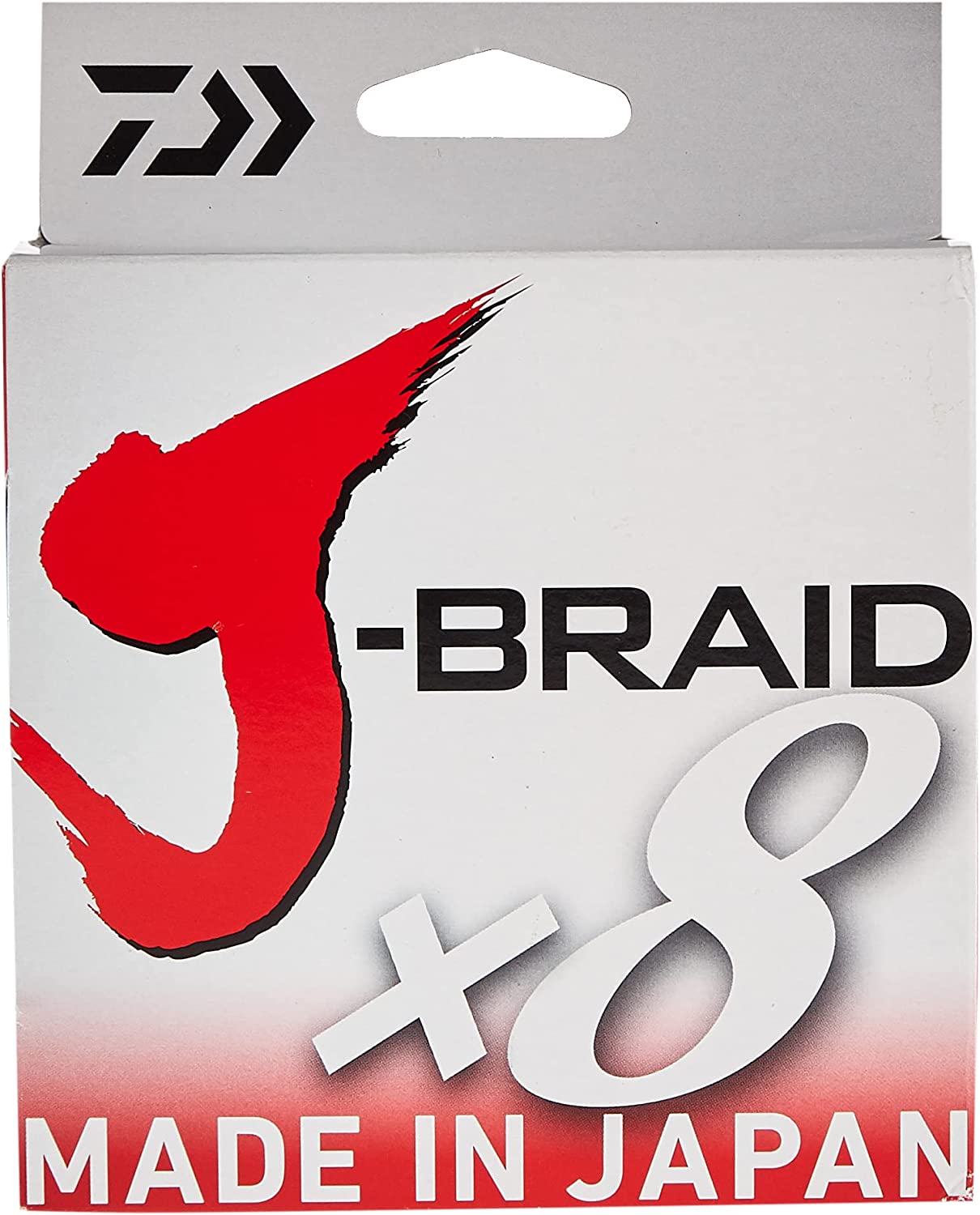 If you plan on catching big fish, the Daiwa J-Braid 300M is an excellent choice because of its strength. Moreover, its superb abrasion resistance means you can comfortably navigate rough underwater terrains, a natural habitat for bigger fish.
The fishing line is also smooth, making it easier to achieve further casting. Add that to its low stretch that makes it sensitive to the slightest fish movements, and you can see why many users consider it the best-braided fishing line. It's also relatively affordable, making it ideal for beginner anglers.
Nevertheless, if you intend to fish in clear bodies of water, a monofilament line is your best bet. Its transparency makes it more suitable for these types of waters than other lines. As such, it's wise to have a spare option handy should the situation arise
Final Thoughts
Although not the most popular fishing line in the market, Daiwa J-Braid 300M stands out in features and quality. Its iconic low stretch and flexible profile make for the best fishing experience in rough water terrains. Undoubtedly an excellent option for big game fishing that needs stronger, softer, and smoother lines.
Pros:
✔️ Although thin, it is strong enough to handle bigger fishes
✔️ It can spool well
✔️ Its excellent knot strength gives you an edge over struggling fishes
✔️ It is highly durable
Cons:
❌ The line's colour typically fades off over time 
❌ Not a suitable line for trout fishing.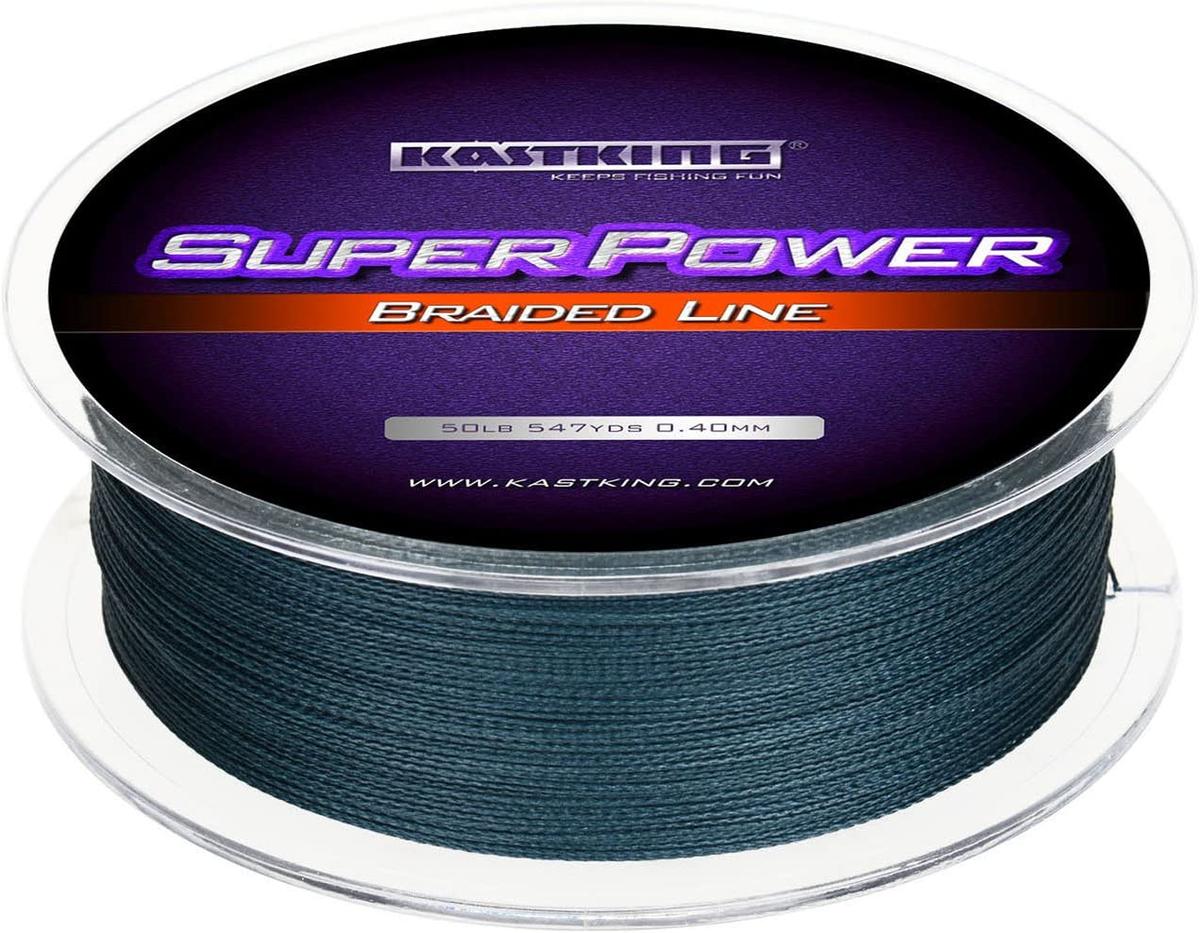 KastKing is one of the most reliable brands in the fishing line market, and their Superpower Braided Fishing Line is no exception. The KastKing SuperPower Braided Fishing Line is not only incredibly durable, but it also retails at an unbelievably low price. 
This line is designed to be incredibly versatile, making it suitable for most types of fishing. It has an impressive strength-to-diameter ratio, which makes it ideal for both light and heavy tackle scenarios. Additionally, the line features a dynamic 8-strand construction that allows anglers to navigate through rough underwater terrains with ease. Furthermore, the low-memory ensures that your lines remain tangle-free, even after long periods of storage.
The line's ultra-high sensitivity and zero stretches also allow for a better hook setting that can significantly boost your catch ratio. Even with these features, the KastKing SuperPower Braided line still has a relatively small diameter that allows you to spool more fishing lines onto your reel.
Final Thoughts
KastKing SuperPower Braided Fishing Line is the best fishing line for people that want to try a good version of braided fishing lines without breaking the bank. It's highly durable and retails at a relatively low price. It also offers a super smooth cast. 
Pros:
✔️ It is very affordable.
✔️ The availability of a wide variety of strength options makes for a better fishing experience.
✔️ Fits nicely on different reels 
✔️ Available in different colours.
Cons:
❌ There have been complaints about the rough edges of the diamond weave 
❌ The colours will fade over time.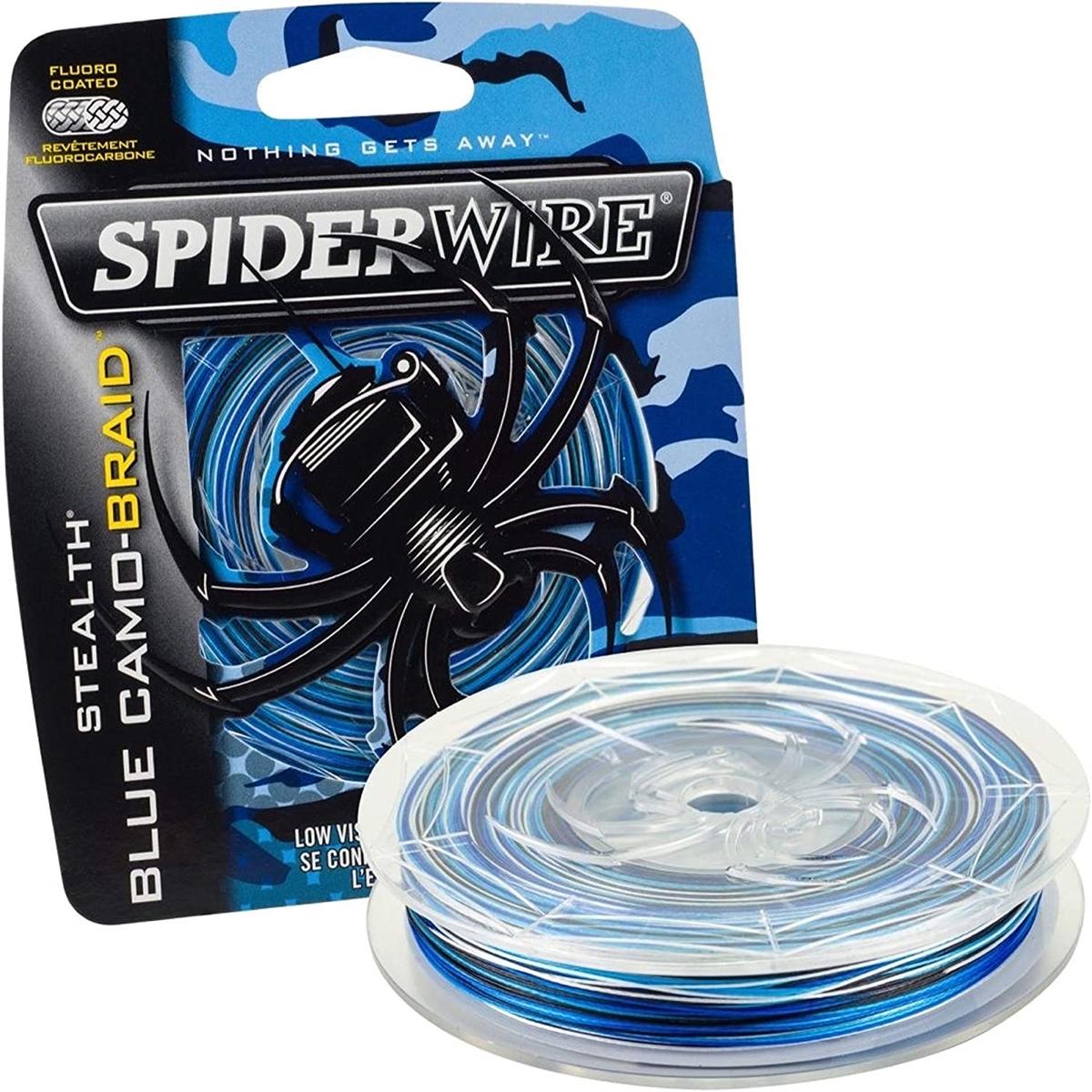 SpiderWire Stealth Superline is among the most popular braid fishing lines in the market today. It features an ultra-thin design that allows for a more streamlined casting experience, as well as zero stretch and superior sensitivity. This makes it easier to locate and hook even the most elusive fish.
We're also impressed with the strength and durability on offer. Despite having a relatively thin diameter, it's still strong enough to handle big catches. The use of Dyneema fibre for its construction stands it out. Beyond the physical strength that this material brings, it also means that the SpiderWire Stealth Superline line features an impressive amount of resistance to fraying or slipping. 
This SpiderWire Stealth Superline braided line offers an array of advantages for any angler – no matter the reel type. Notably, its incredible casting capabilities allow it to be cast with ease, making your journey through the guide rings effortlessly. Additionally, this line is incredibly lightweight and flexible which can maximize your fishing hours.
Final Thoughts
This is a good value for money. The line knots well, has little memory, and requires a sharp knife to cut clean. However, you might want to look elsewhere if you're looking for more casting ability and better durability. 
Pros:
✔️ It is quite affordable. 
✔️ Offers a wide variety of colour and strength options 
✔️ Fits perfectly on different reels 
✔️ Its colours last long
Cons:
❌ Not suitable for extreme waves or currents. 
❌ Knots may break easily.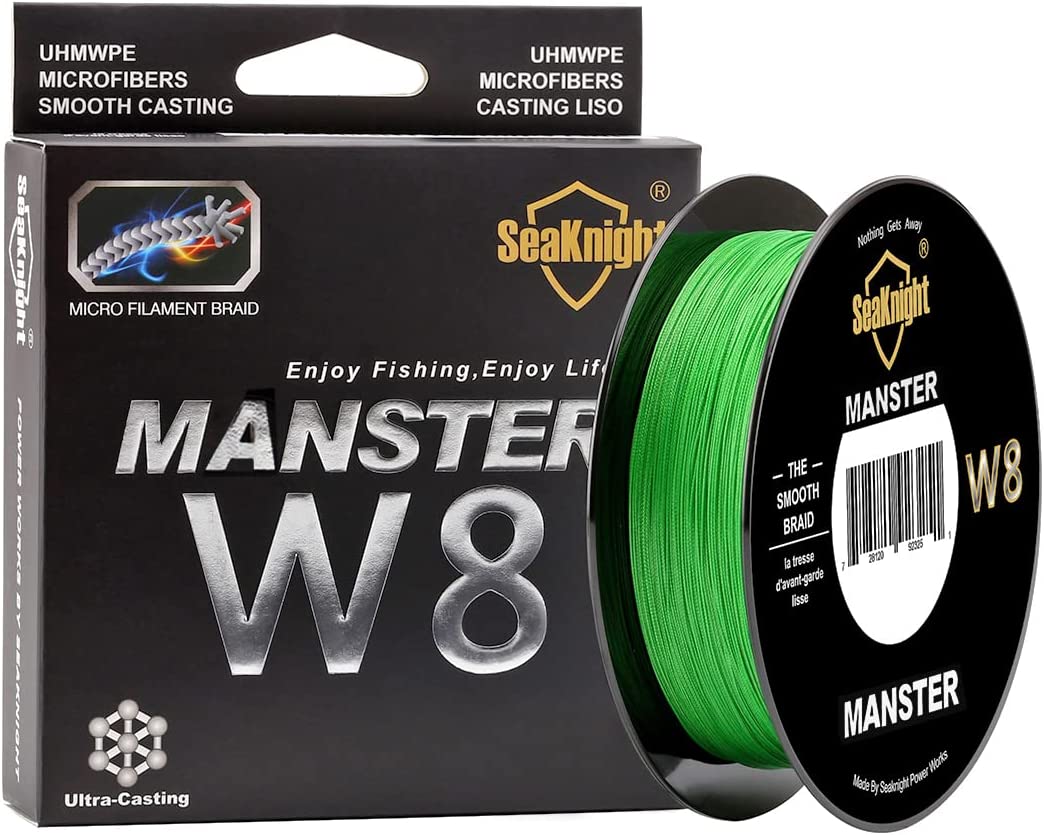 Although often praised for its relatively low price, this braided fishing line offers more strength and durability. The 8 Strands braided PE line easily ties a very solid knot. Depending on what you want to use it for, you can even tie an improved clinch knot, with its fibre construction giving it stronger power to withstand the pressure that comes from fishing in rough terrains.
Beginner anglers can also enjoy the thinner diameter and near-zero water absorption. These features do not only improve fishing performance; they also help reduce the line's resistance in sinking water when you're using sinking lures. Furthermore, it has zero stretches and superb sensitivity to allow you to instantly feel for strikes. 
Like most other options on this list, the Seaknight W8 8-Stranded fishing line features an incredibly low memory. Beyond helping for better, farther casts, this feature also reduces the chance of wind knots. Let's also mention that its improved colour fastness allows for better performance while avoiding loosing, twisting, and fading.
Final Thoughts
The best-braided fishing line for anglers switching to braided fishing lines for the first time but don't want to spend a fortune on such lines yet. Despite its relatively low price, it is still durable, giving you a tool that'll last very long.
Pros:
✔️ Relatively affordable and durable
✔️ A thinner diameter allows for less visibility
✔️ Impressive casting ability and smoothness through guides.
Cons:
❌ The colour doesn't last 
❌ Knots may tangle or break if you're not careful.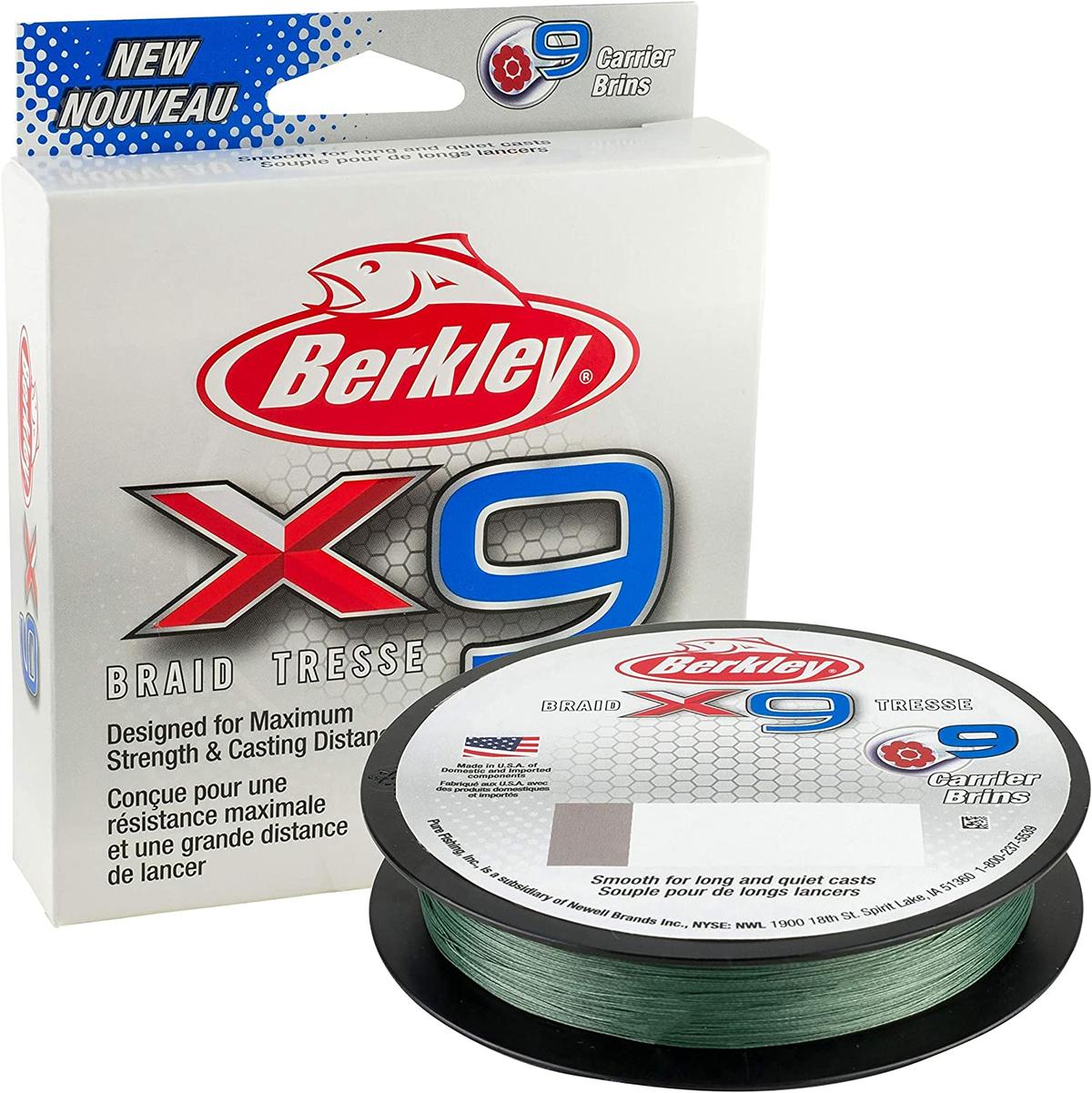 This is the fishing line to turn to when you want a top-grade cast fishing line that won't cost an arm. It's not just 100% nylon; it also features a low stretch to allow you get the most out of the casts. One look at the Berkley X9 fishing line, and you can tell how much importance the makers paid to performance. It's a 100% polyethylene braided line known for its unique design that combines nine strands into tight round lines. 
Like most other fishing products from Berkley, the X9 fishing line is strong and smooth. Its near-zero stretch allows for impressive clarity and minimal noise during rod guides. Thus, it's an excellent option for bass fishing adventures. Bass anglers can enjoy top-notch castability without losing distance. 
This unique braided fishing line also features an abrasion-resistant outer sheath that protects the inner core against wear and tear. Many users compare the strength of this fishing line with mono, considering how well it handles heavy-duty catches in saltwater without breaking down.
Final Thoughts
The Berkley X9 fishing line is an excellent low-cost option for beginners. It offers the same top features you can expect in high-end brands at relatively low prices. Expert anglers will also enjoy its ability to handle different types of water conditions.
Pros:
✔️ An excellent option for rough water conditions
✔️ Highly durable option
✔️ Relatively affordable
✔️ Allows you to maximize casting distance with less noise.
Cons:
❌ A few complaints about braids coming out too soon
❌ Doesn't feature many colours.
For the ultimate in sensitivity and strength, we give you Hercules Super Cast 8 Strands Braided Fishing Line. This is a top-grade fishing line that provides maximum casting distance with minimal noise – all at an affordable price. 
When it comes to sensitivity, this option offers more than your ordinary braided lines. It features a near-zero stretch to allow you feel for strikes instantly. This is a great advantage, especially when fishing in deep waters or with lures that require subtle touches. 
These are the exact qualities the Hercules 8-Stranded Fishing Line features. The line is made from UHMWPE polythene, which is among the strongest available fibres. It features special diamond weave strands carefully woven around a reliable core to give it a unique rounded finish. Moreso, a special ECT coating provides extra sleekness that prevents snagging in the rod eyelets during casting. Add that to the remarkable speed and ease with which it flies off the reel, and you can tell why it's often recommended for comfort and convenience. 
It also features top-notch abrasion resistance, allowing for better durability in all fishing environments. Add that to its superior sensitivity and non-elasticity, and you can tell why it's a perfect option for saltwater fishing.
Final Thoughts
Hercules Super Cast 8 Strands Braided Fishing Line is an excellent option for budget buyers looking for braided fishing lines that can withstand the pressure of big fish and rough fishing terrains. 
Pros:
✔️ Very affordable price range
✔️ Zero stretches allow for an easier feel of fish bites
✔️ It is a durable option
✔️ Its waterproof feature allows for longer-lasting usage
✔️ Available in several different colours.
Cons:
❌ It doesn't feature colour-lock technology.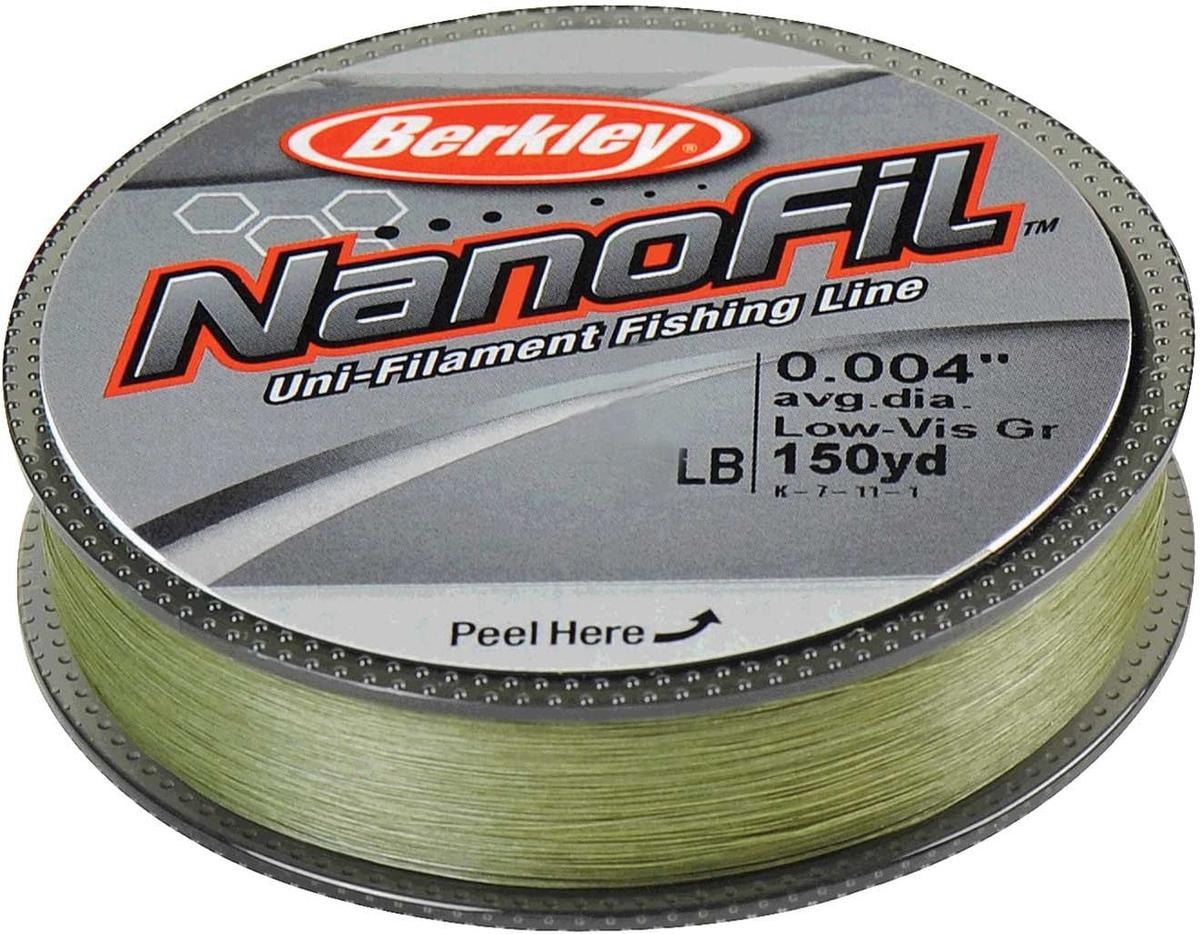 Although a relatively new product line from Berkley, the NanoFil Uni-Filament Fishing Line is already gaining mass popularity because of the quality, it comes with. Its manufacturers tag it the strongest, tiniest line ever, designed for enhanced sensitivity and greater casting distance. We finally got our hands on the fishing line, and here's why we think it's different from the many we've used. 
It's made of Dyneema, which is a gel-spun polyethylene. However, unlike many others designed from the same material, this one acts as one strand of Dyneema because the manufacturers innovatively bonded several strands of Dyneema into one. So you're guaranteed a line that's neither braided nor fused. Instead, it functions more like a monofilament, which can survive the toughest fishing terrains. 
Another important feature from Berkley, the NanoFil Uni-Filament Fishing Line is its casting, spooling, and handling abilities. Add that to the strength of the line, and you can tell it's a bargain for its price. It's important to also note that the knots hold well, and the line doesn't have any noticeable abrasion, making it an excellent tool for saltwater fishing.
Final Thoughts
An excellent option for spinning reel anglers because its exceptional casting distance and accuracy allow anglers to cover more water and catch more fish.
Pros:
✔️ The super-thin structure of this fishing line makes it incredibly lightweight and easy to use.
✔️ Its zero-stretch feature makes it super sensitive to the slightest vibration.
✔️ It is accurate and durable.
Cons:
❌ Not the best fishing line for large fish
❌ The price is relatively steep, but it's worth the investment.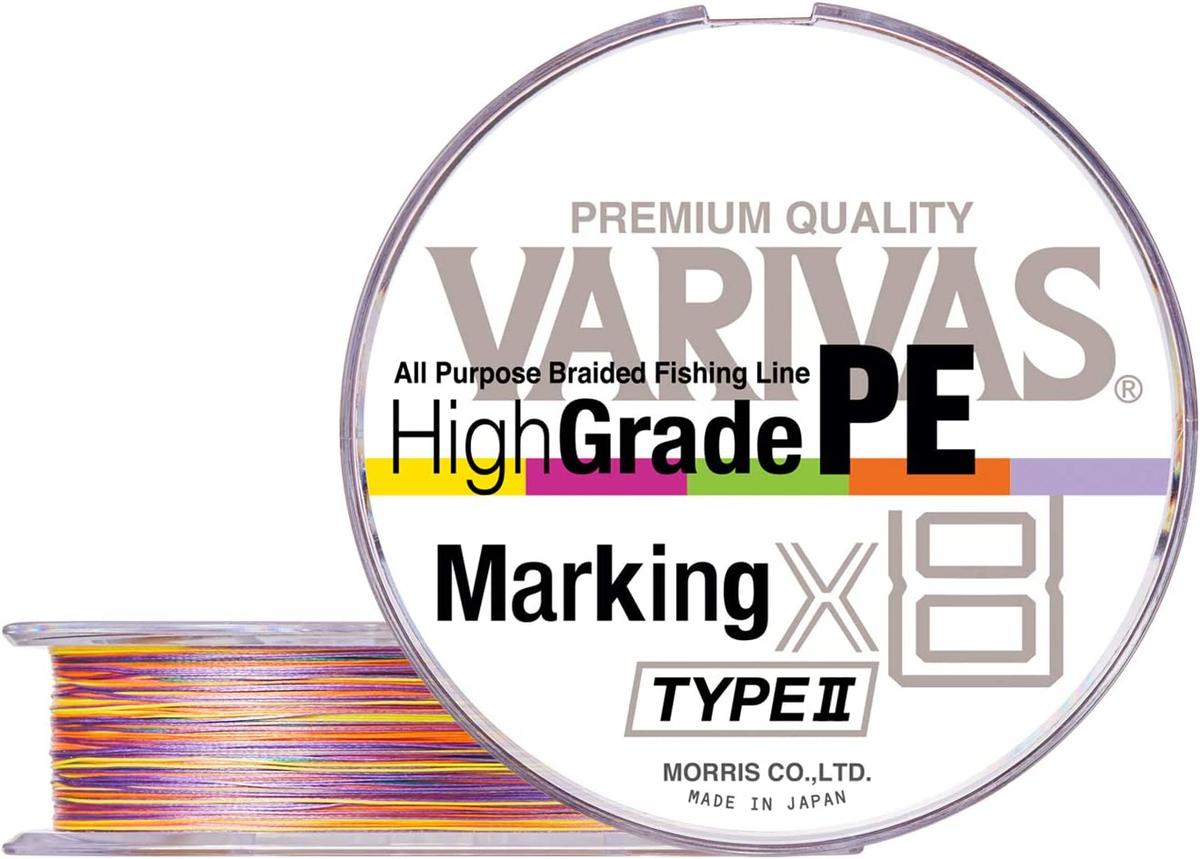 Although relatively expensive, this fishing line from Varivas offers you more than most fishing lines can offer. First, the fishing line is designed for fishing in both fresh and saltwater. This 8-strand high-grade braid features a slightly lower PE ratio than most popular products in its category. So, it is typically stronger and can handle bigger fish. However, despite its strength, the fishing line is still super smooth and supple, with an extra coating that reduces friction against rod eyelets during casting. 
This fishing line from Varivas also features the Varivas proprietary SP-F fluoride-based coating, which is known to provide outstanding durability and cast ability. Thanks to this special coating, the braids are smoother and more resistant to abrasion than most others in its line. Moreso, its 5-colour marking system makes for better visibility, taking the guesswork out of casting. 
Final Thoughts
This is an excellent option for expert anglers looking to upgrade from the more basic fishing lines. This one works well for all water conditions, although we recommend stronger backups for places with more waves and water currents. 
Pros:
✔️ Very durable and long-lasting
✔️ One of the most versatile products in its line 
✔️ Its tiny diameter makes it perfect for fishing ultralight
✔️ Superb visibility and sensitivity.
Cons:
❌ Some users complain that it's quite slippery
❌ Doesn't stand up against snugs.

Buyer's Guide For The Best Braided Fishing Line in 2023
Fishing is a beloved pastime that can be enjoyed in many different ways. But, to have the most successful fishing outing possible, you must have the right gear. One of the most important pieces of equipment for all fishermen is a good, reliable fishing line. Braided fishing lines are a great choice for anglers of all skill levels, from beginners to experts.
Our Braid Fishing Line Buyers Guide has everything you need to know about this versatile and popular type of fishing line. From what it is and the advantages and disadvantages of using it, to choosing the right kind for your needs and how best to spool up your reel with it – we've got all that covered. We'll even give you some tips on how best to care for your new braid fishing line so that its performance stays top-notch every time out on the water. So let's dive in.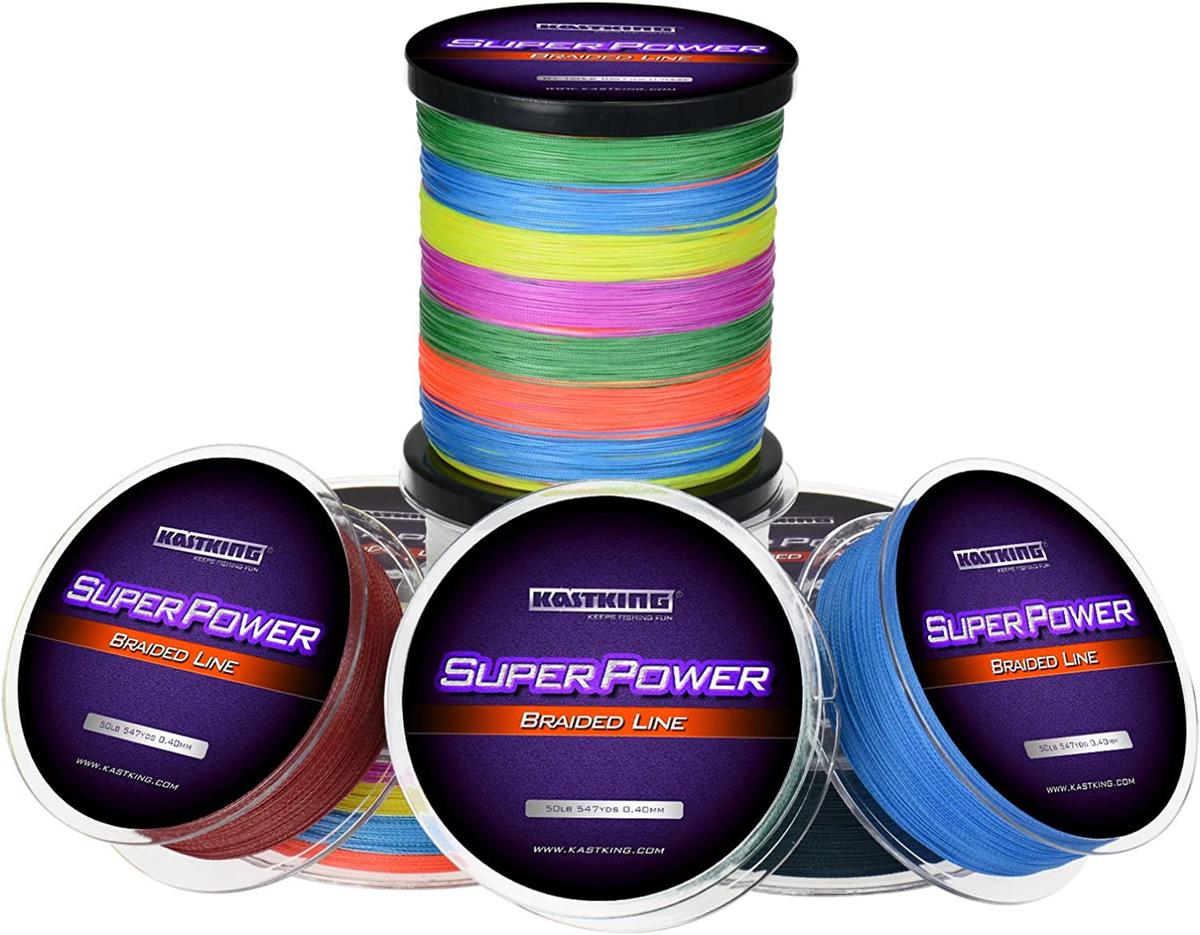 What is a Braided Fishing Line?
Braided fishing lines are made from strands of synthetic fibres that are woven together to create a single line. Depending on the specific type and brand, the fibres can be made from anything from Dacron, Micro-Dyneema, to Spectron. This type of fishing line is usually thinner and stronger than monofilament lines, which makes it the perfect line for anglers who need a line that can take on some tough catches and handle extreme weather conditions. It is also relatively affordable, and you can find many different types on the market, from thin and sensitive braids to strong and durable braids.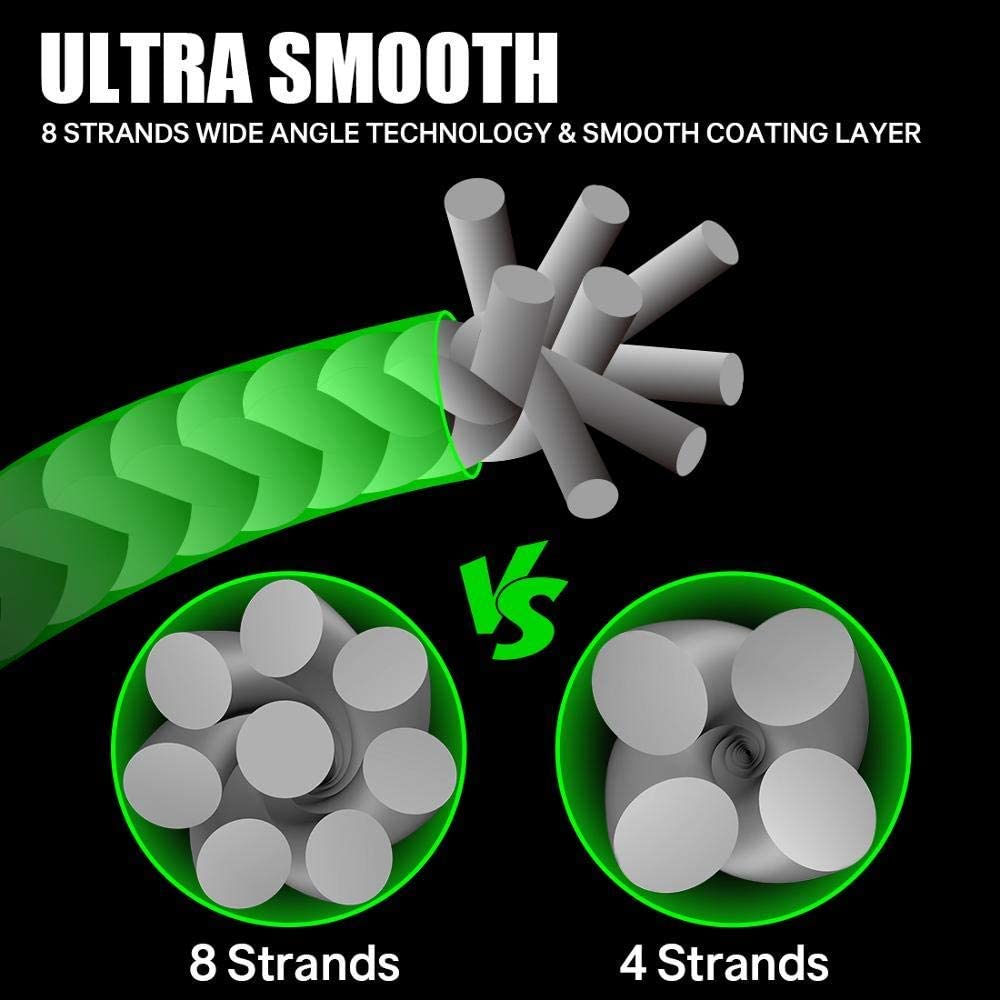 What Are The Types Of Braid?
4-Strand Braid
As its name implies, 4-strand braided line is made up of four strands of high modulus polyethylene (HMPE) fibres that are woven together in a tight braid pattern. This type of construction makes it more durable than other types of fishing lines, as well as more resistant to abrasion from rocks or weeds when casting into shallow water or around structure. It also has less stretch than monofilament or fluorocarbon lines, allowing anglers to feel even the slightest bites with greater sensitivity—a huge advantage when targeting finicky fish species.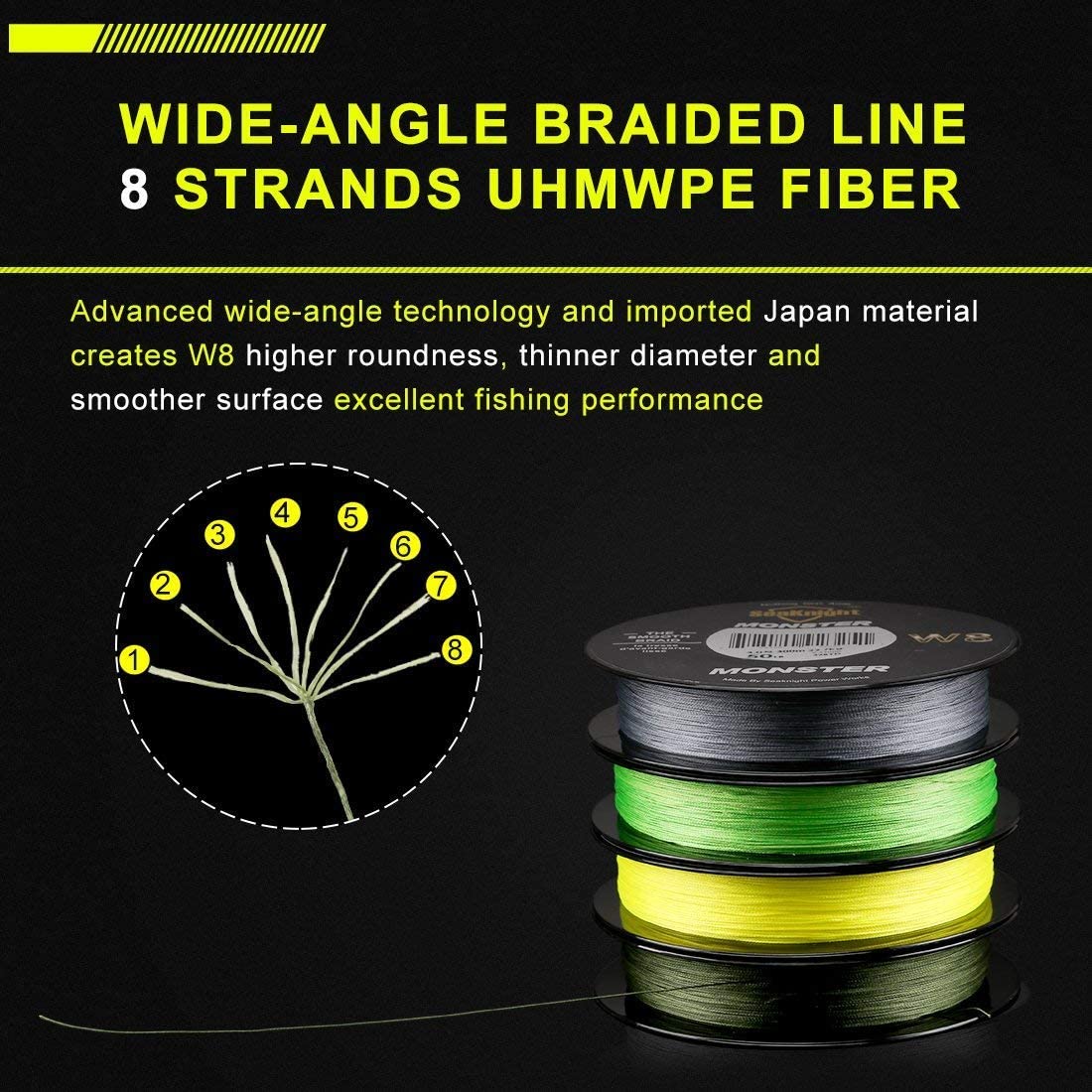 8-Strand Braid
For anglers looking for a reliable and strong line, 8-strand braided lines are the way to go. With eight strands of tightly woven fibres creating a perfectly round profile, these lines provide superior strength and sensitivity compared to other types of fishing line. Plus, they're incredibly durable and can handle even the toughest conditions.
16-Strand Braid
One of the biggest advantages of using 16-strand braided line is its hollow core design which allows you to easily splice leader material into the braid for an incredibly strong connection between your main line and leader (or topshot). This is especially useful for anglers who target larger gamefish such as tuna, marlin, and sharks. Additionally, the hollow core also gives this line added strength and abrasion resistance. Brands like PowerPro offer Hollow Ace technology which provides nearly 100% translation of breaking strength compared to 65%-70% with typical knots—making it perfect for big game fishermen who want maximum capacity without sacrificing power.
New Materials
Fishing line manufacturers are increasingly incorporating High Modulus Polyethylene (HMPE) fibres into their products. These high-strength, lightweight fibers offer superior strength and durability compared to traditional nylon or polyester lines. The result is a fishing line that can handle heavier weights while still maintaining its flexibility and sensitivity.
One example of an HMPE fiber used in fishing lines is Spectra HT ("high tenacity"). This type of fibre is 25% stronger than other HMPE fibers of the same diameter, making it ideal for anglers looking for thin-diameter lines that reduce water resistance and use less weight when bottom fishing without sacrificing strength.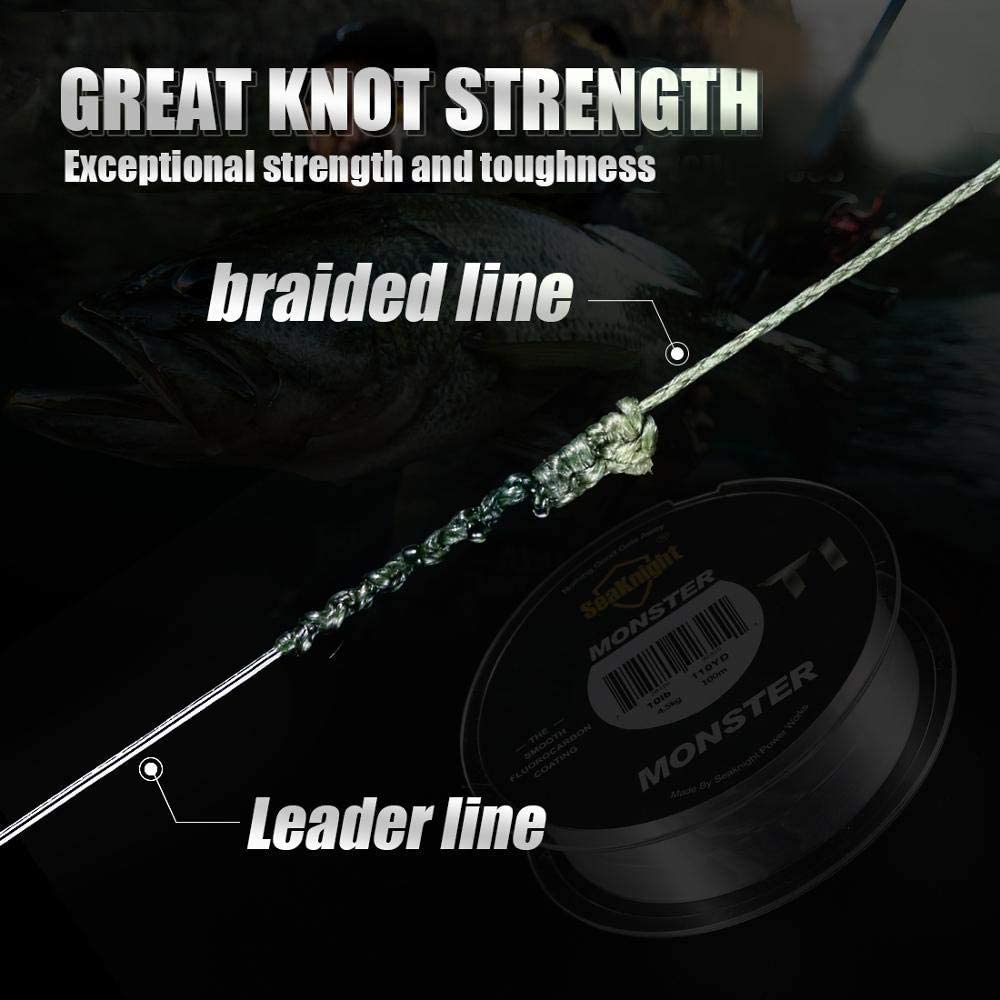 Advantages of Braided Fishing Lines
Braided lines have a lot of advantages compared to other lines, including:
Smaller Diameter:
Braid is much thinner than mono or fluorocarbon, making it ideal for situations where you need to cast long distances without sacrificing strength. It also allows for more line to be spooled onto your reel, giving you longer casts and more control.
Great Line Sensitivity:
One of the biggest advantages of braid is its sensitivity. The thin diameter allows you to feel even light bites from fish, giving you an edge when targeting finicky species like trout or bass. This is  especially helpful when fishing in murky water or at night.
Low Line Memory:
Another benefit of braided line is its low memory characteristics—it won't coil up on your reel like other types of line can do after being stored improperly or exposed to extreme temperatures. This means fewer tangles and snags during casting and retrieving your lure.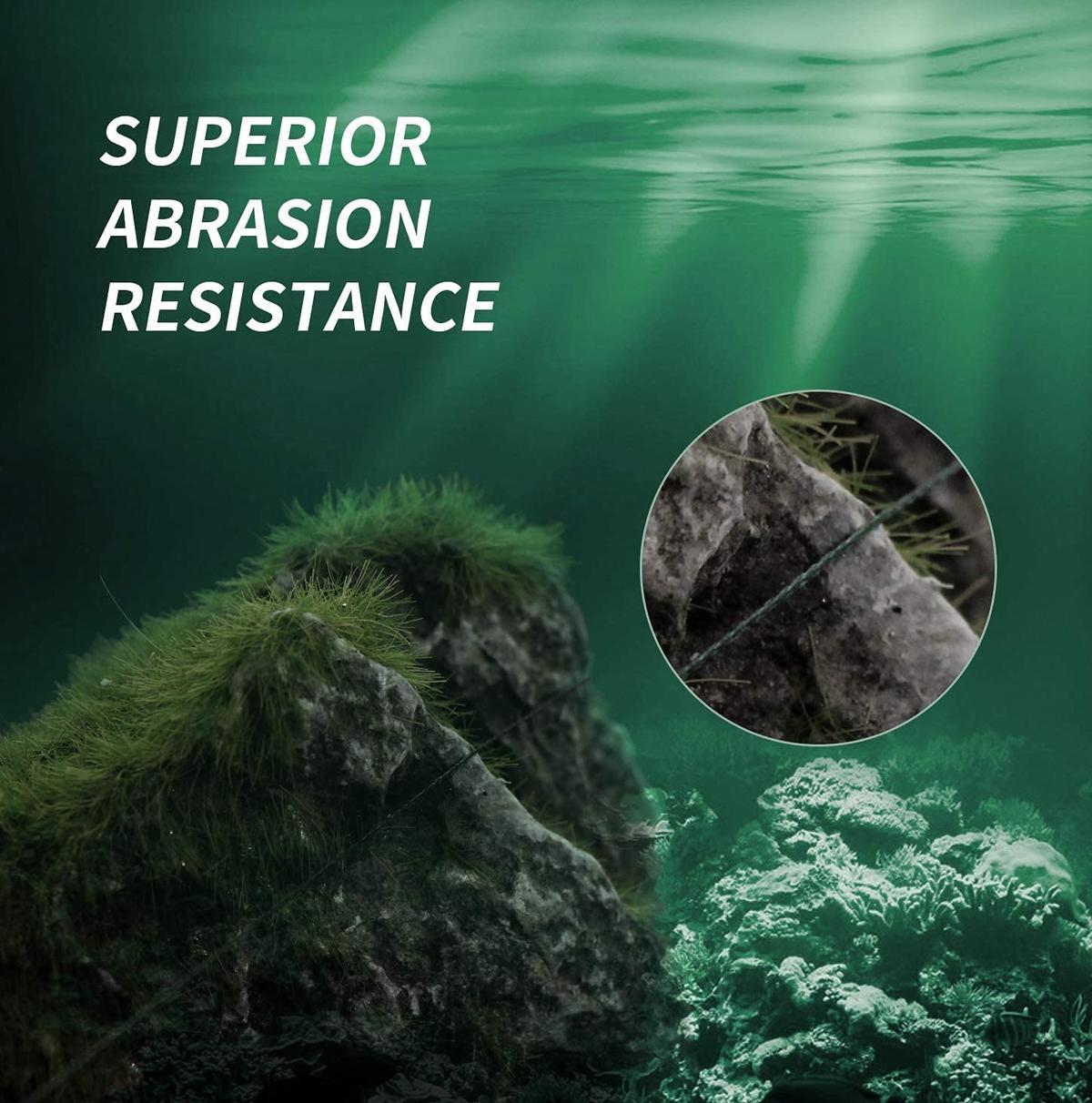 Stronger Breaking Strength:
Pound-for-pound, braided lines have higher breaking strengths than mono or fluoro lines which make them great  for targeting bigger and more powerful fish. This means you don't have to worry about your line snapping or stretching during a fight with large fish like mulloway or kingfish.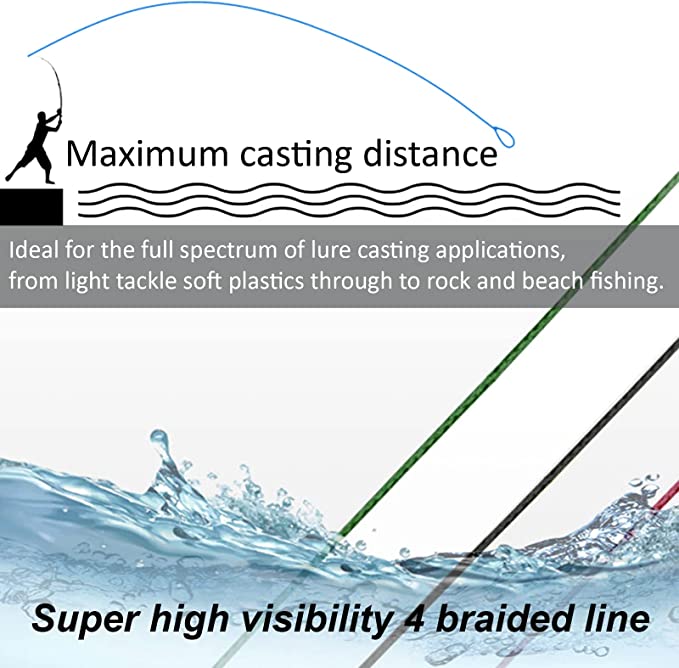 Casts Easier & Further:
Finally, because it's so thin yet strong at the same time, braid casts further than other types of fishing lines allowing you to reach distant targets with ease. It also gives you better control and accuracy when casting.
Overall, if you're looking for a versatile fishing line that can handle just about any situation thrown at it then look no further than braided line. From small finesse presentations all the way up through big power baits used in heavy cover scenarios – this stuff will help put more fish in your esky.
Braid fishing line offers many advantages, from its superior strength and abrasion resistance to its low visibility in the water. Yet, prior to investing in this type of fishing line, it is beneficial to be aware of any potential cons; let's investigate a few now.
Disadvantages of Braid Fishing Line
More Expensive
Braided line is usually more expensive than mono lines, so it's not the best option for anglers who are on a tight budget. However, the added strength and performance you get with braid make it worth the extra cost in the long run.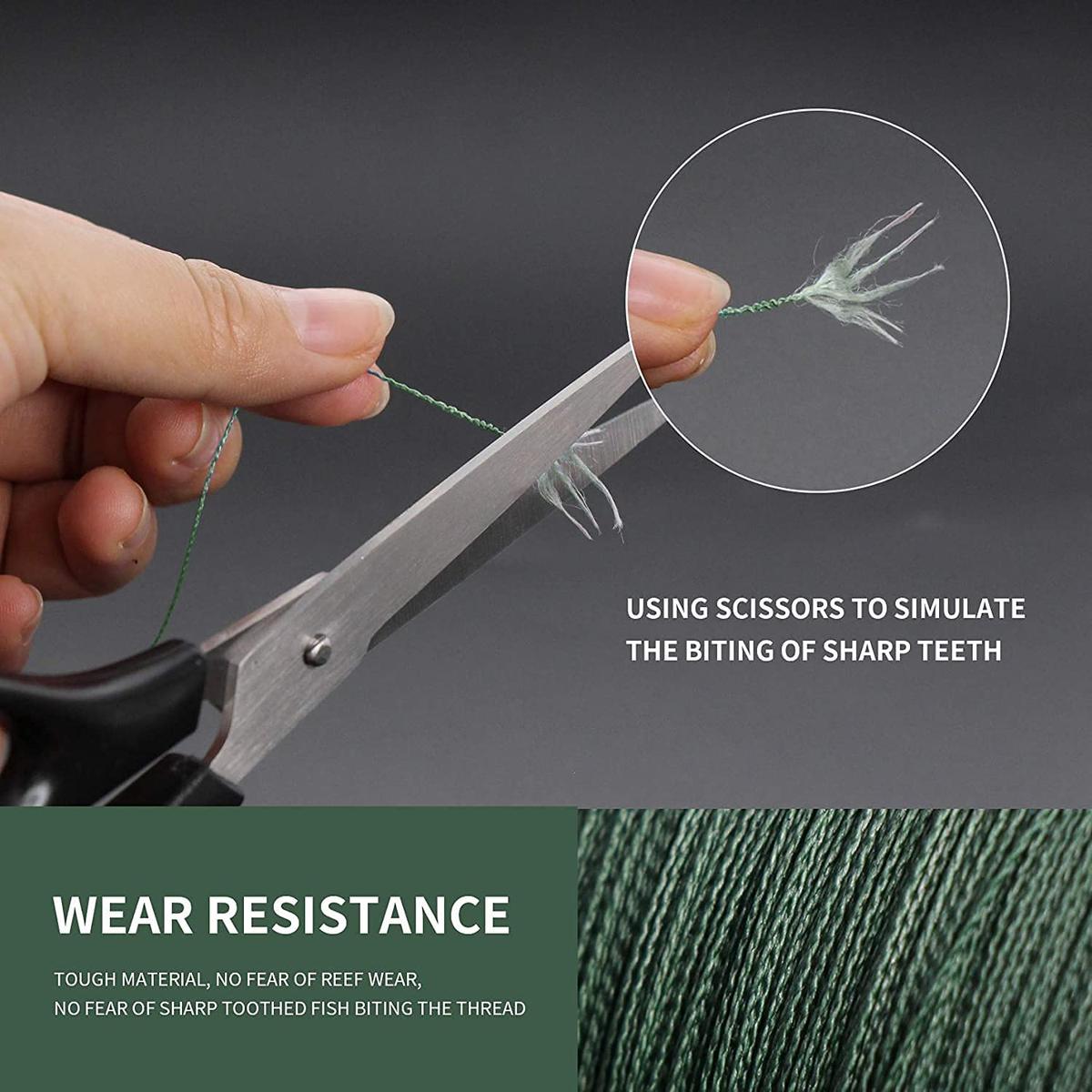 Harder to Cut
Braided lines are somewhat harder to cut than mono or fluoro lines, which can make them difficult to tie knots and rig your lures if you're a beginner. In addition,  the thin diameter of braided lines makes them prone to fraying when cut, so you want to make sure you have sharp scissors or clippers on hand when making any adjustments to your line setup.
More Visible
Braid is also more visible in the water than mono or fluorocarbon lines, so if you're fishing in clear waters or targeting spooky fish, you may want to opt for a more subtle line. The easiest workaround for this is to use braid as your main line and mono or, preferably fluoro as a leader.
What Should You Consider When Buying Braided Fishing Line
Price Range
Obviously, price is an important factor when it comes to buying any type of fishing line.  Prices vary greatly depending on brand name recognition as well as material type (e.g., Dacron, Micro-Dyneema to Spectron). It's important not only to compare prices between brands but also to weigh them against each other based upon performance metrics such as breaking strength ratings before making an educated purchase decision that fits within your budget constraints.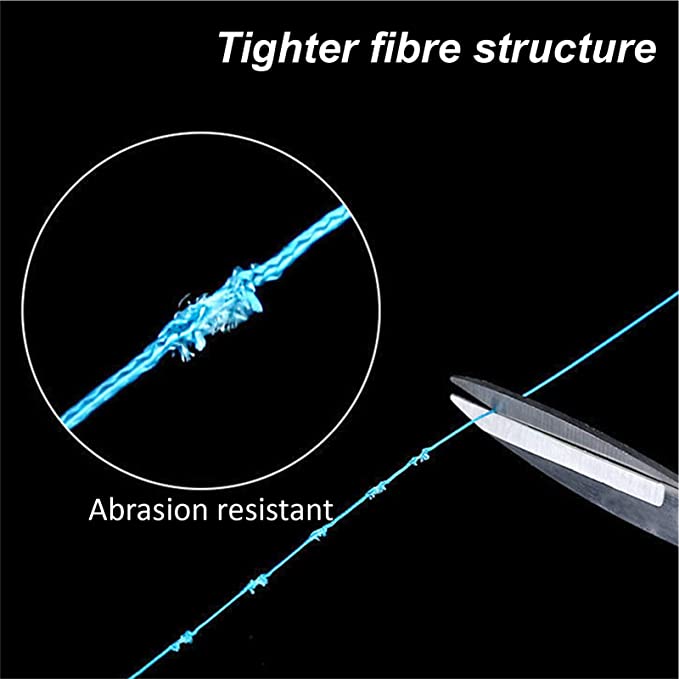 Line Strength & Durability
Braided fishing lines come in various strengths and levels of durability depending on their construction materials and manufacturing processes used during production. Generally speaking, nylon monofilament is considered one of the strongest options but also tends to have shorter lifespans than other materials such as polyethylene or Spectra fibres which boast longer-lasting qualities at slightly reduced strength levels compared to nylon monofilament varieties.
What Species Are You Targeting?
Depending on the size and species of fish that you intend to catch, certain features may be necessary for successful angling. Heavier and more aggressive species require 8-strand lines with higher tests, while smaller fish can usually get away with 4-strand lines with lower tests. Additionally, some fish are known to be "line shy", so if this is something that concerns you then look for a colour-treated line that blends in well with its environment—this way, there won't be any unwanted attention from wary prey.
Where Will You Fish?
One of the first factors to consider when selecting a braided fishing line is where you plan on doing most of your angling. Are you heading out into saltwater or freshwater? If it's saltwater, then heavier and stronger lines are recommended since they sink more easily in dense waters. For surf fishing near shorelines, however, lighter lines will give you greater casting distance.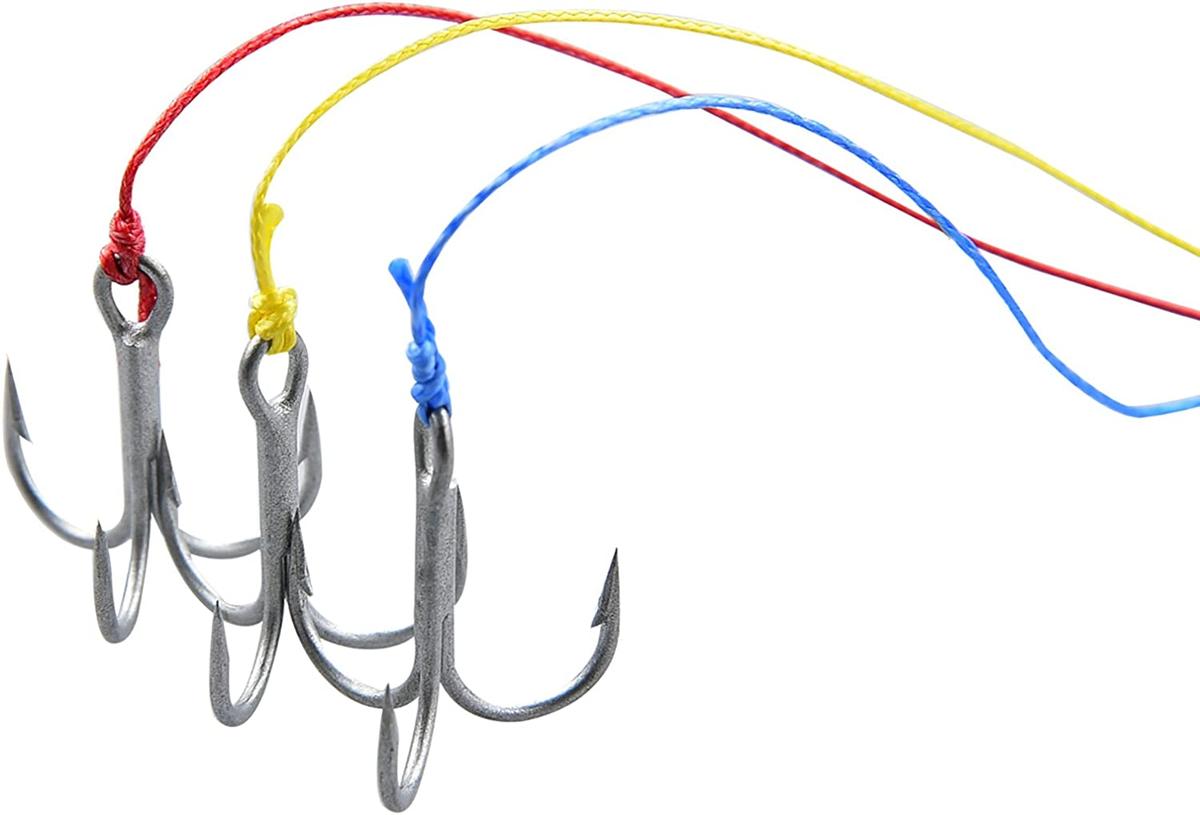 Line Color & Visibility:
Another factor to consider when buying a braided line is its colour and visibility in different light conditions. Some anglers prefer bright colours like yellow or orange because they are more visible underwater, while others may opt for darker colours like black or green if they want their lines to blend into their surroundings better while fishing in murky waters or near vegetation where fish may hide out during feeding times.
Conclusion
Choosing the right braided fishing line can be a daunting task. It's important to consider the type of fish you plan on catching, the terrain where you'll be fishing, the visibility of the line in the water, and your budget. With so many options available, it's important to research and understand the best options for your specific needs. When you have all of this information in hand you can make an informed purchase decision that will help you have a successful fishing adventure.
When looking for quality braided lines at an affordable price, reliable sources include fishing retailers and online stores. With the right research and preparation you can find the perfect line for your next angling excursion. Happy fishing and tight lines!
William O'Reilly is an Australian land-based fishing enthusiast. He discovered his passion for fishing from the shore as a child, when his grandfather would take him out on the water and teach him the ropes. He encourages others to try land-based fishing and believes it is a unique and sustainable way to connect with nature.
He also advocates for responsible fishing practices and conservation. His passion for land-based fishing led him to pursue a career in writing about it, sharing his experiences, knowledge and thoughts about the sport, and inspiring others to appreciate and explore it.
You Might Also Like
If you enjoyed reading this blog post on The Best Braided Fishing Line, you might also be interested in:
Tags:
#Best Braided Fishing Line, #Best Braided Fishing Line Guide, #Best Braided Fishing Line for 2023, #Best Braided Fishing Line Buyers Guide,