Best Fillet Knife: 10 Top Choices for Effortless Fish Cleaning
Fillet knives are essential tools that allow you to break down and precisely portion fish. Unlike a basic kitchen knife, the blade of a fillet knife is more pliable and lightweight, making it easier for you to maneuver around all the tiny fish bones. 
If you're planning on holding onto all the fish you catch, then a simple chef's knife just won't cut it! (No pun intended) So, to ensure you can easily fillet even the most slippery of fish, we've reviewed some of the best fillet knives that are sharp, lightweight, durable, and easy to hold. We've also included a buyer's guide, so you know exactly what to consider before making your purchase. 
Best Fillet Knife: 10 Top Choices for 2023
With such a wide range of fillet knives available, it can be extremely difficult to differentiate the keepers from the culls. To help make the task a bit easier, we've reviewed the best fillet knives for both freshwater and saltwater fish, so you can pick the one that best fits all your fish cleaning needs:
Our Top Pick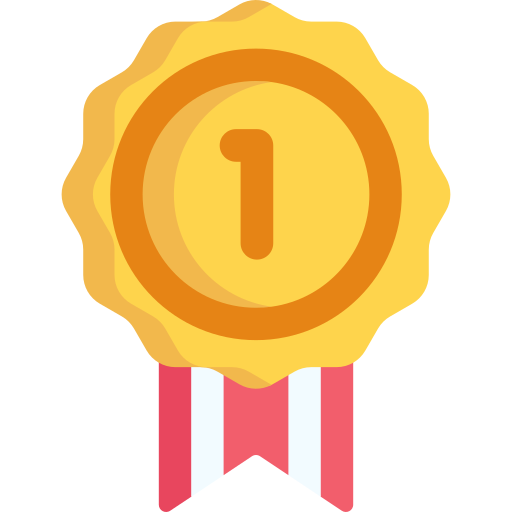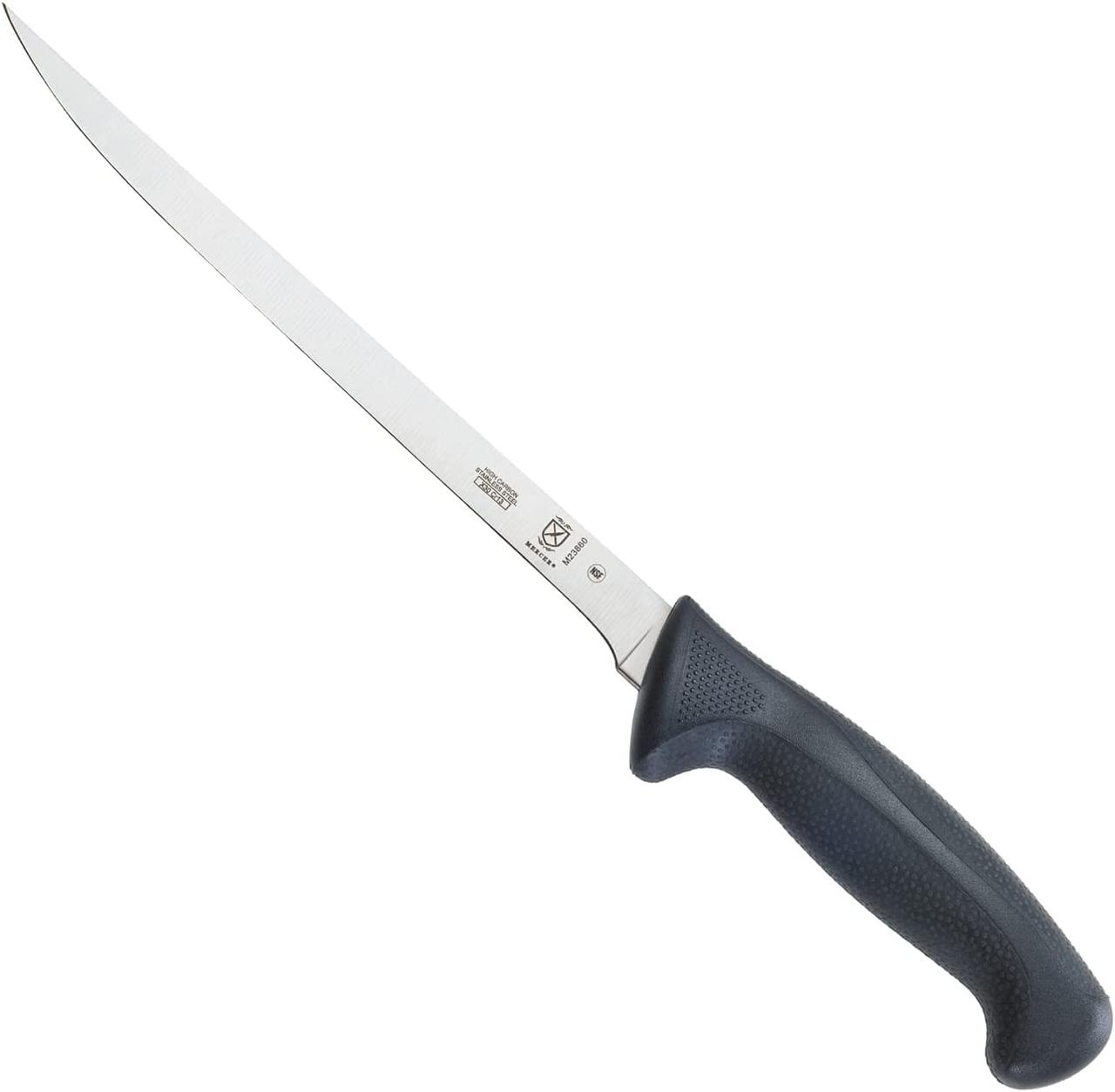 Editors Choice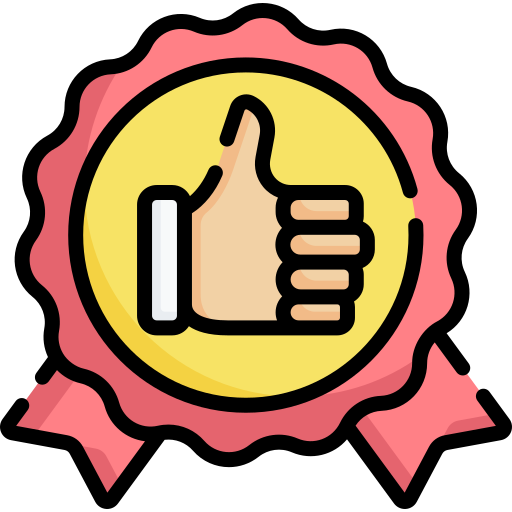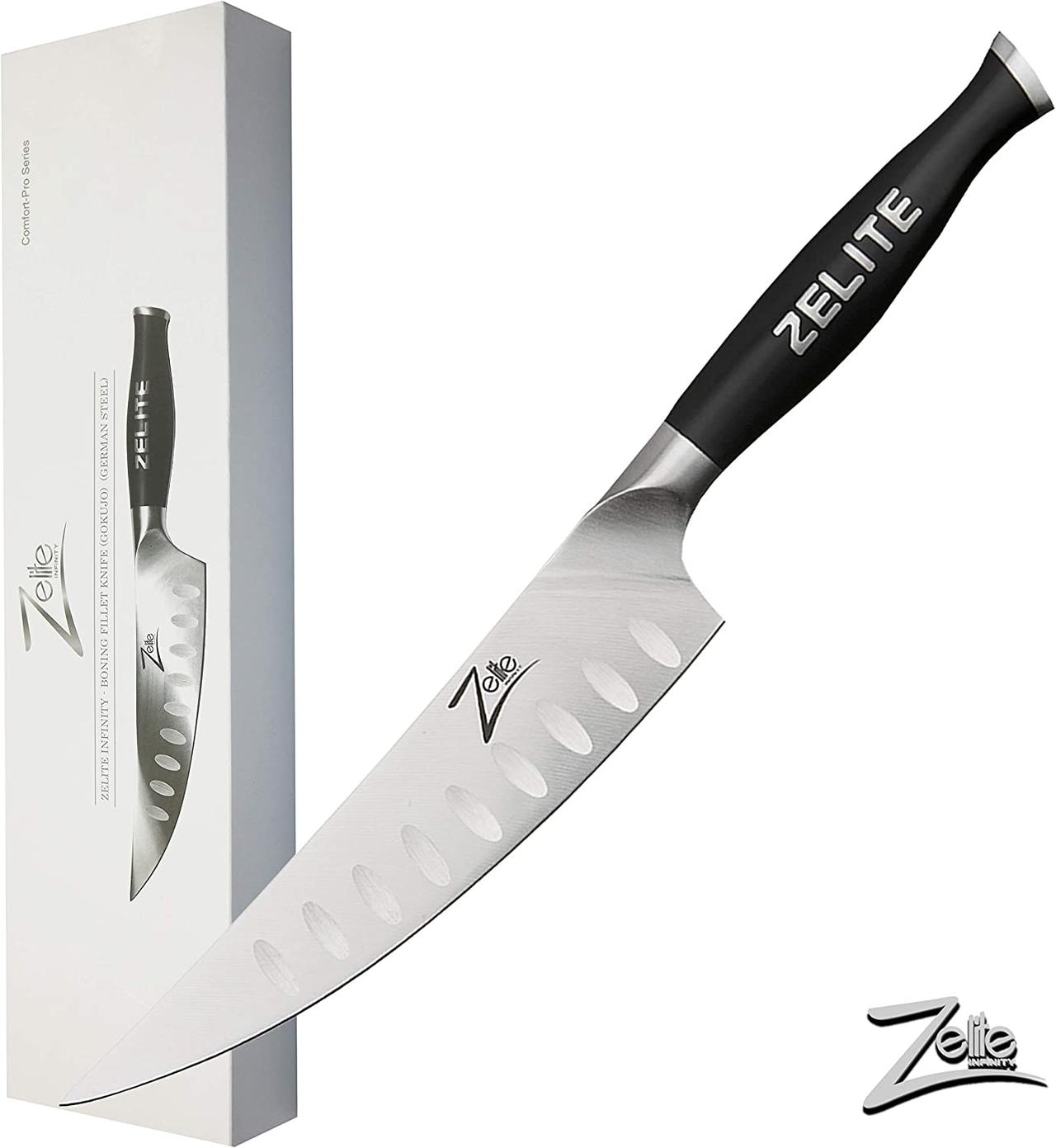 Best Value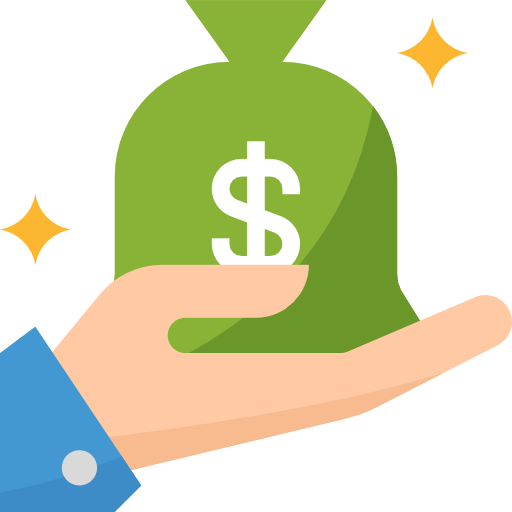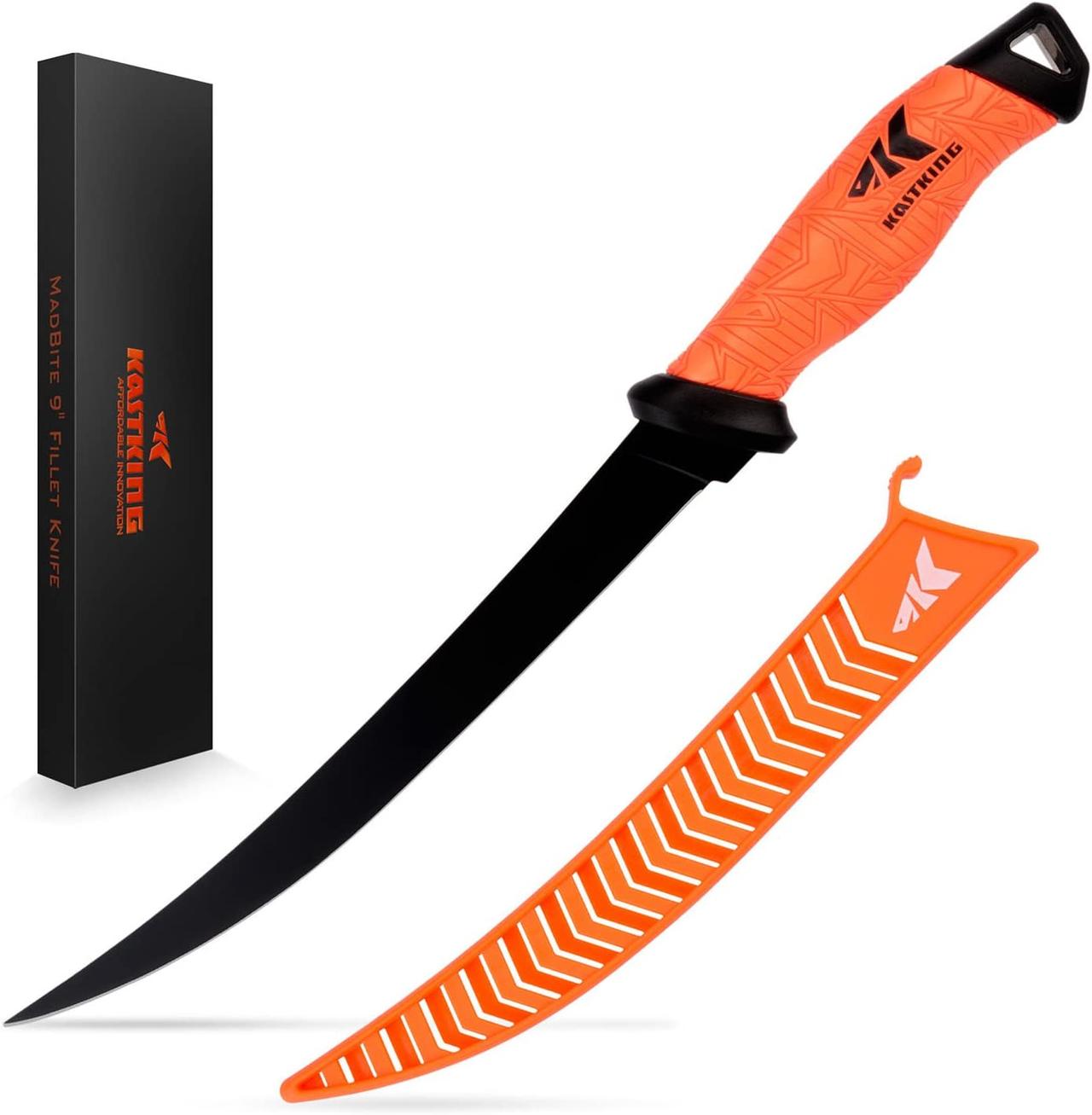 Disclosure: We only endorse products we've personally used or that have come highly recommended by our trusted peers. We're proud affiliates for some of the products on our site, and as such, we may get a small commission if you purchase through one of our referral links. However, there's no extra cost to you. Check out our affiliate disclaimer in our Privacy Policy if you'd like to learn more.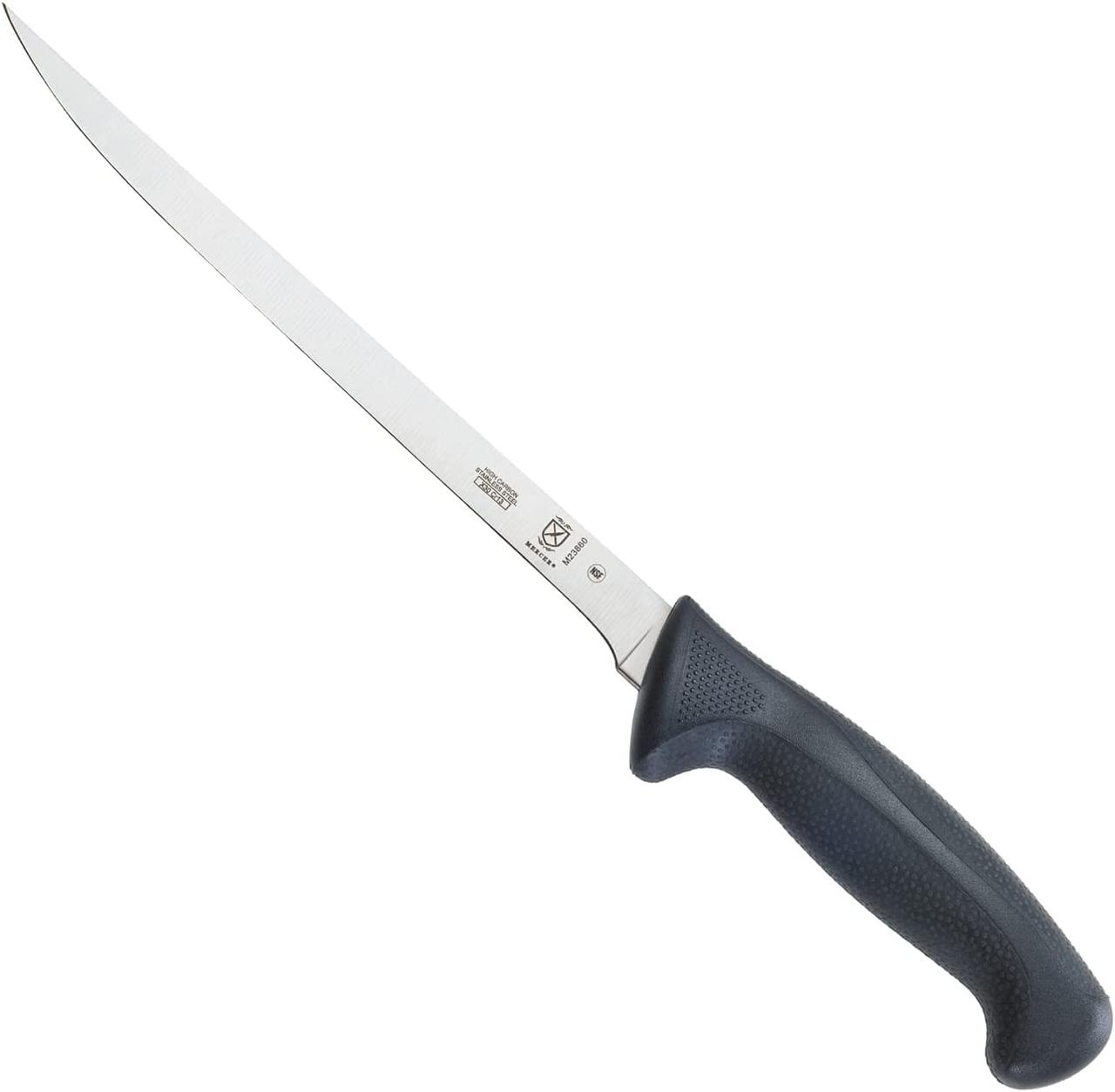 Mercer is known for its exceptionally razor-sharp blades, and this eight-inch fillet knife is no different. Constructed with high-end, carbon-based Japanese steel, the blade can slice seamlessly through almost every fish and slab of meat. 
The knife is designed with an ergonomic handle made with Santoprene and Polypropylene for increased durability and comfortable handling. It also boasts slip-resistant texture points, so you can safely and firmly grip the knife in both dry and wet situations. 
Along with cleaning fish, the Mercer Culinary 8-Inch Fillet Knife is also great for cutting hard fruit, bread, and vegetables, making it an incredibly useful tool in both boats and home kitchens. 
Final Thoughts
From its incredibly lightweight feel that won't tire you out to the textured, plastic handle that's extremely comfortable to hold in every position, this Mercer fillet knife can be definitely ranked as the best fillet knife today. Precision made for durability and strength, it's incredibly easy to maintain, while its razor-sharp edge makes filleting and cutting a breeze. 
Pros:
✔️ Extremely sharp, stainless-steel blade. 
✔️ Santoprene rubble handle design for additional comfort. 
✔️ Narrow and lightweight. 
✔️ Versatile.
Cons:
❌ Doesn't come with a sheath.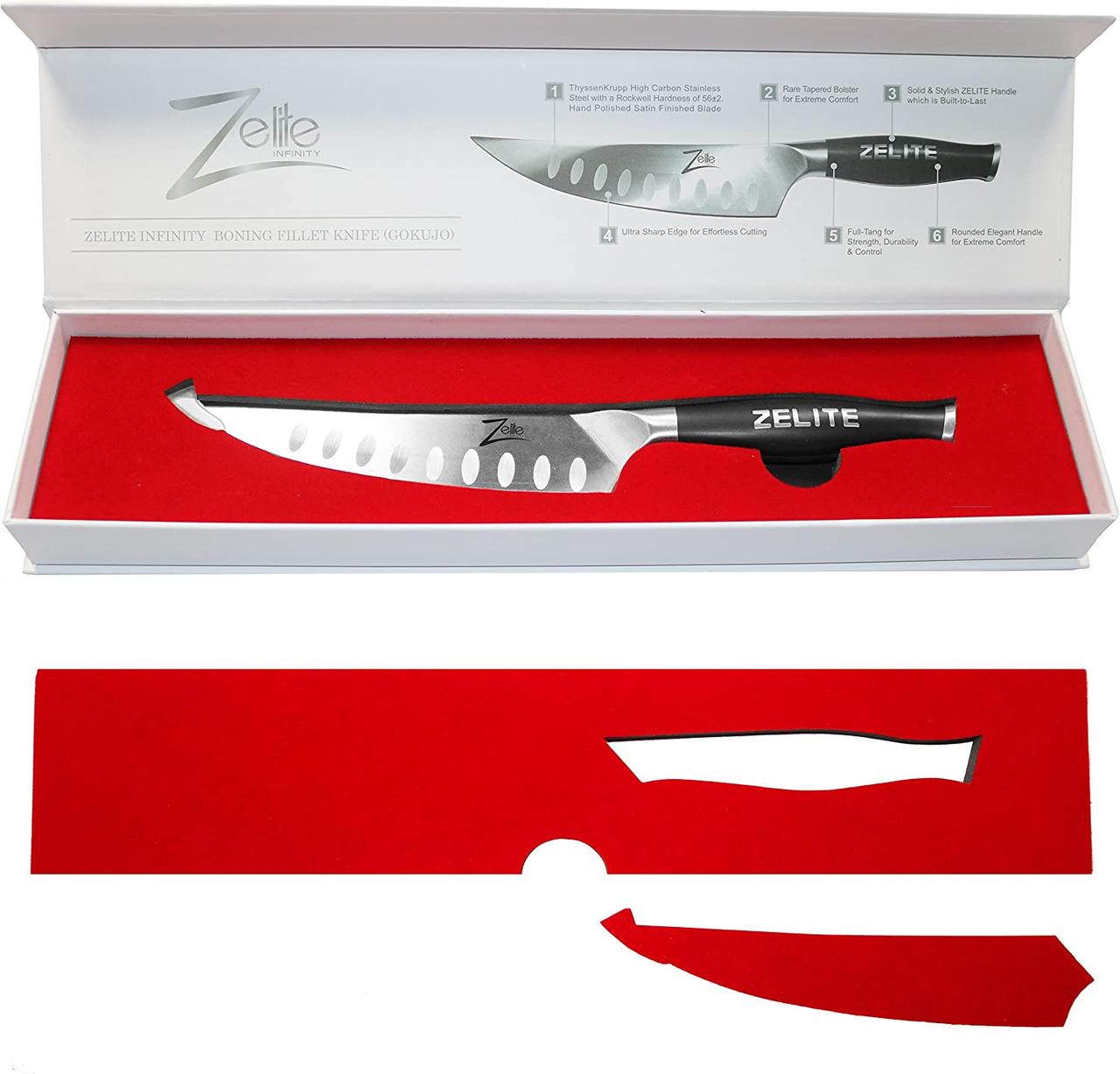 Made with high-carbon stainless steel, the Zelite Infinity Fillet Knife is corrosion, stain, and rust-resistant. It offers top-lasting performance, and its 56 Rockwell Hardness curved blade means that the knife is hard, tough, easy to use, and designed with exceptional edge retention.
Its ergonomic, full tang handle is perfect for anglers who prefer a pinch grip style of cutting, while the rare tapered bolster strikes the perfect balance between robustness and control. The blade's perfect balance further ensures minimal wrist fatigue, even after hours of filleting. 
Final Thoughts
Visually stunning, razor-sharp, and offering minimal slicing resistance, the Zelite Boning and Fillet Knife is the perfect gift for any angler and cook. The hollow ground knife significantly reduces drag, while the blade allows for a bit of flex, enabling you to precisely separate the meat from the bone in one smooth action. 
Pros:
✔️ Rust, stain, and corrosion-resistant. 
✔️ Full tang handles offer total control. 
✔️ Hard and tough blade with exceptional edge retention.
✔️ Backed by a lifetime warranty.
Cons:
❌ Doesn't include a sheath. 
❌ Serrations are a bit too pointed.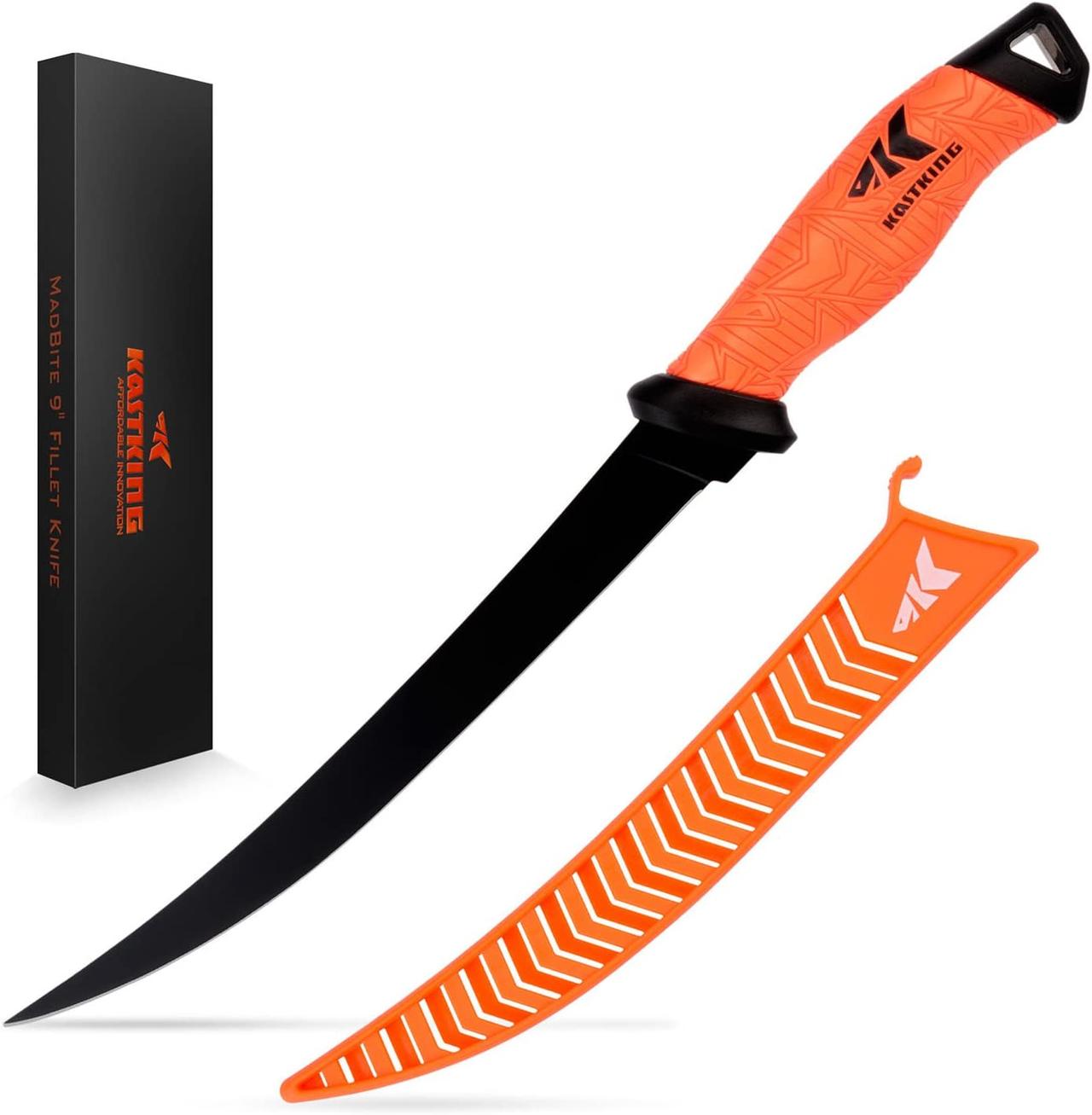 If you prefer catching and breaking down bigger cuts of fish, like tuna and salmon, then it's better to opt for a longer blade for extra accuracy and precision. And the KastKing 9-inch fillet knife boasts a razor-sharp blade that's strong enough to fillet just about every cut of fish. 
Its added length allows you to make extremely precise cuts through flesh, while its thin tip makes it easier to make meticulous cuts around tiny fish bones. Coupled with an elegant black finish, this hand-wash-only blade is perfect for anglers who break down entire fish. 
Its slip-resistant polymer grip further makes the knife extremely comfortable to hold, while the included sheath ensures safe and easy storage. But while the KastKing's long, thin blade is suitable for filleting prize catches, it might not be the best fillet knife for smaller freshwater fish. 
Final Thoughts
The KastKing 9-Inch Fillet Knife is designed with a strong German steel quality blade that's both flexible and razor-sharp for precise cutting. It offers a secure grip for control and is perfect for filleting and deboning large fish, earning it a well-deserved spot on our list of top picks.
Pros:
✔️ Perfect for filleting large fish. 
✔️ Flexible blade. 
✔️ Protective locking sheath for additional safety. 
✔️ Slip-resistant handle offers a secure grip.
Cons:
❌ Non-folding. 
❌ Too big for small freshwater fish.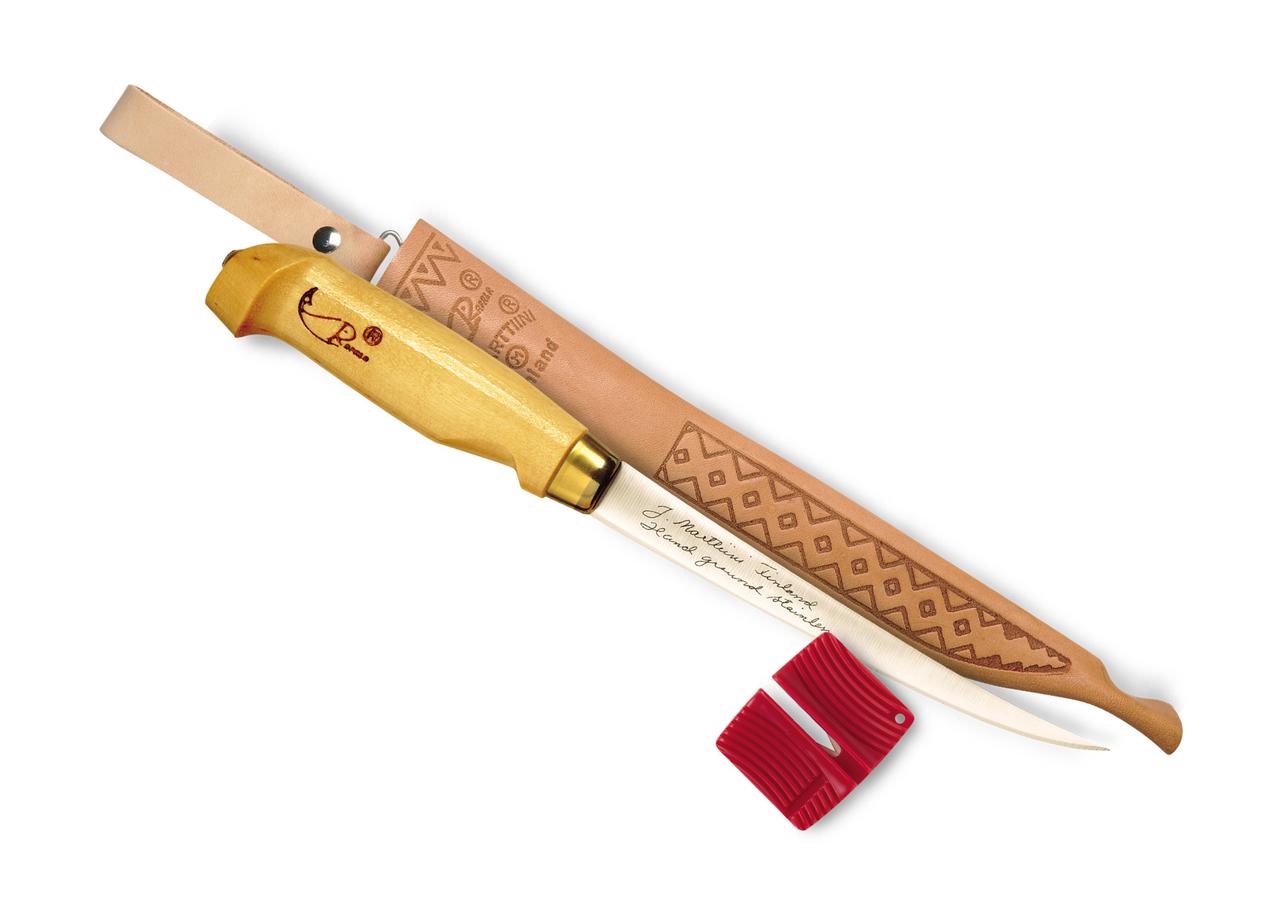 If you only fish occasionally and are looking for a high-quality fillet knife, then the Rapala Fish 'N Fillet Knife offers excellent value for money. 
The wax-finished birch handle is comfortable and easy to grip, while its hand-sharpened stainless blade offers plenty of flex, making the knife perfect for almost every fish cleaning task. The knife also comes with a leather sheath and a pull-through sharpener, so you can keep the blade sharp and protected at all times. 
However, the blade steel is a bit soft, so you might have to sharpen it more frequently to retain its sharp edge.
Final Thoughts
Designed with a progressively tapered, full-tang stainless steel blade, the Rapala Fish 'N Fillet Knife boasts an ultra-sharp edge. Its birch handle and leather sheath ensure comfort and safety, while the included sharpener allows you to keep the blade razor-sharp at all times. 
Pros:
✔️ Sharp, full-tang blade smoothly cuts through flesh. 
✔️ Leather sheath allows for additional safety. 
✔️ Safety notch firmly secures tang to brass ferrule. 
✔️ Comfortable birch handle for ease of use.
Cons:
❌ Wooden handle gets slick from fish slime.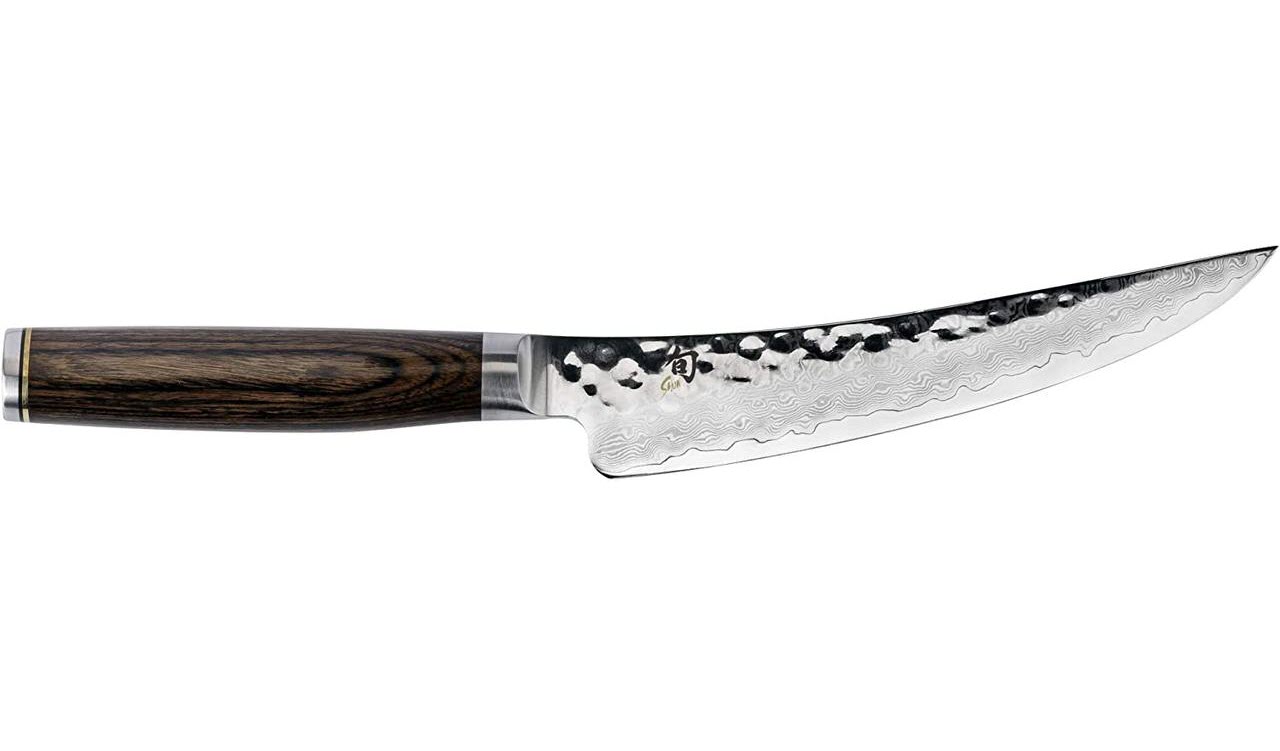 Japanese knives are famous for their incredibly lightweight design, and the knives from Shun are no different. The Shun Cutlery 6-Inch Premier Boning & Fillet Knife boasts a sharp and thin blade, making it ideal for filleting all kinds of fish. 
The shorter blade is easier to control, while the thin tip allows you to precisely maneuver between tiny fish bones and separate flesh from bone in a single smooth motion. Made with stainless steel, this handcrafted knife should be hand-washed with mild soap. 
However, due to its high price point, this super-sharp knife is best for serious anglers and cooks who fillet fish very often.
Final Thoughts
Along with being incredibly beautiful, the Shin Cutlery 6-Inch Premier Boning & Fillet Knife also has an extremely sharp edge. It's lightweight as well, but its high price point means that it's only suitable for professional anglers. 
Pros:
✔️ Easy to maneuver and use. 
✔️ Extremely lightweight. 
✔️ Sharp edge ensures precise cuts. 
✔️ Beautiful design.
Cons:
❌ Knife doesn't have a bolster. 
❌ May start to feel heavy after a few hours.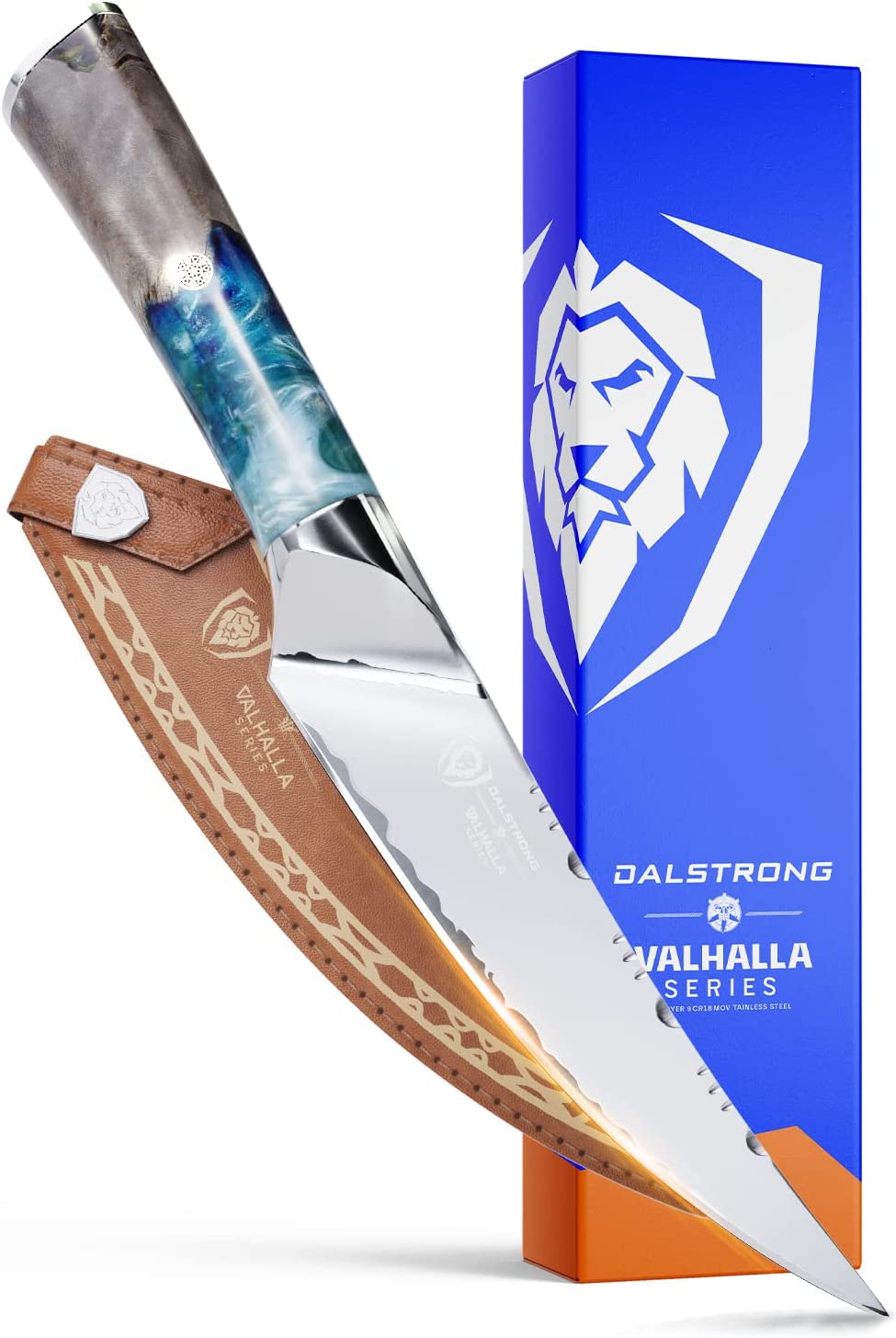 This 6.5-inch fillet knife from DALSTRING is perfect for any angler who regularly handles fish. Highly flexible and strong, the blade allows you to effortlessly descale, debone, fillet, and skin your chosen prey. 
The blade is made with high carbon steel and hand-sharpened to 8-12 degrees per side, so you can separate flesh from bone with a single, precise motion. Its resin handle is further reinforced with a stainless steel bolster and stabilized wood for a sturdier and more comfortable grip, while its gorgeous and rugged design will make the knife stand out from all your other fishing gear. 
The fillet knife comes with a Valhalla-embossed leather sheath as well, so you can keep the blade protected at all times.
Final Thoughts
Boasting a ruthlessly sharp, scalpel-like edge, this DALSTRONG Fillet Knife is hand finished within 8-12 degrees per side, allowing it to maintain the perfect balance between maximum resilience and blade sharpness. The precisely tapered blade ensures smooth, frictionless cutting, making it one of the best fillet knives available today. 
Pros:
✔️ Sandblasted finish enhances non-stick properties. 
✔️ Ice-tempered blade ensures superior edge retention and excellent resilience. 
✔️ Sturdy, impact-resistant handle withstands even the most vigorous filleting and slicing. 
✔️ Hand-polished spine provides comfort for all grip preferences.
Cons:
❌ Leather case might have a musty odor. 
❌ Handle may be too large for nimble cuts.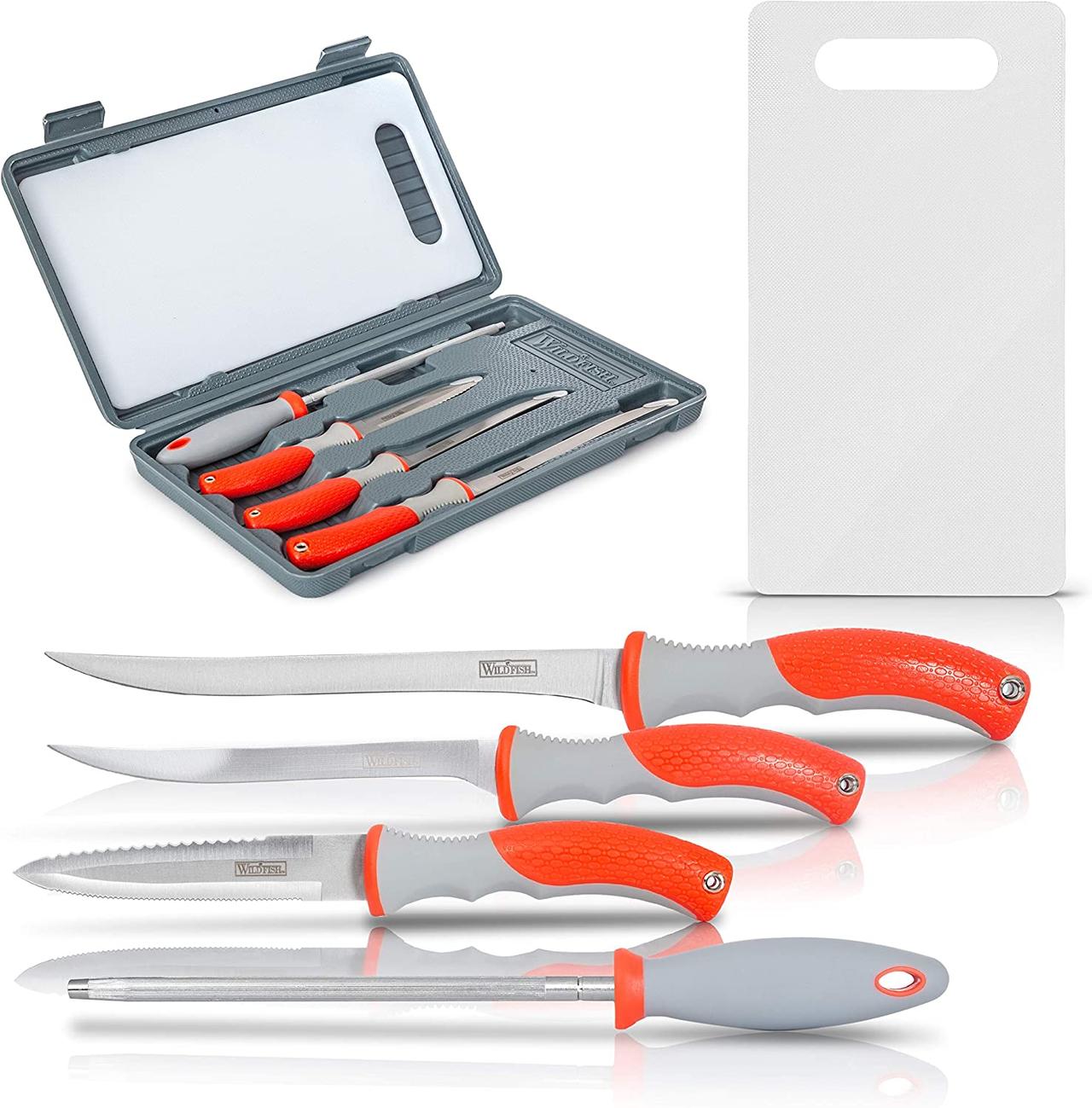 Flexible and designed with cutting precision, this 6-piece Fish Fillet Set can do anything from trimming meat and preparing fruits and vegetables to cleaning and deboning fish. 
The set includes a 6-inch fillet knife, a 5-inch serrated utility knife, and a 7.5-inch fillet knife. Each knife boasts durable 420 stainless steel blades and soft rubber handles for enhanced durability and comfort. 
The set comes with a sharpener as well, so you won't ever have to worry about a dull knife while you're out on the water. The entire set is also packed in a small impact-resistant carrying case for safe and easy storage. So, when you're ready to go fishing, simply grab the bag and go.
Final Thoughts
The Wild Fish Fillet Set comes with a 5-inch two-sided utility knife, a 6-inch fillet, and a 7.5-inch fillet knife. Each knife is designed with a sturdy 420 stainless steel blade and a patented soft rubber handle, making it the perfect grab-and-go knife set for filleting fish. However, the blades may not be ideal for saltwater fish. 
Pros:
✔️ Sharp blades can clean fish, trim meat, and prepare fruits and vegetables. 
✔️ Extremely durable 420 stainless steel blades. 
✔️ Impact-resistant carrying case ensures ease of use. 
✔️ Patented soft rubber handles provide a secure and comfortable grip.
Cons:
❌ Blades are a bit flimsy for saltwater fish. 
❌ Blades may lose their edge quickly.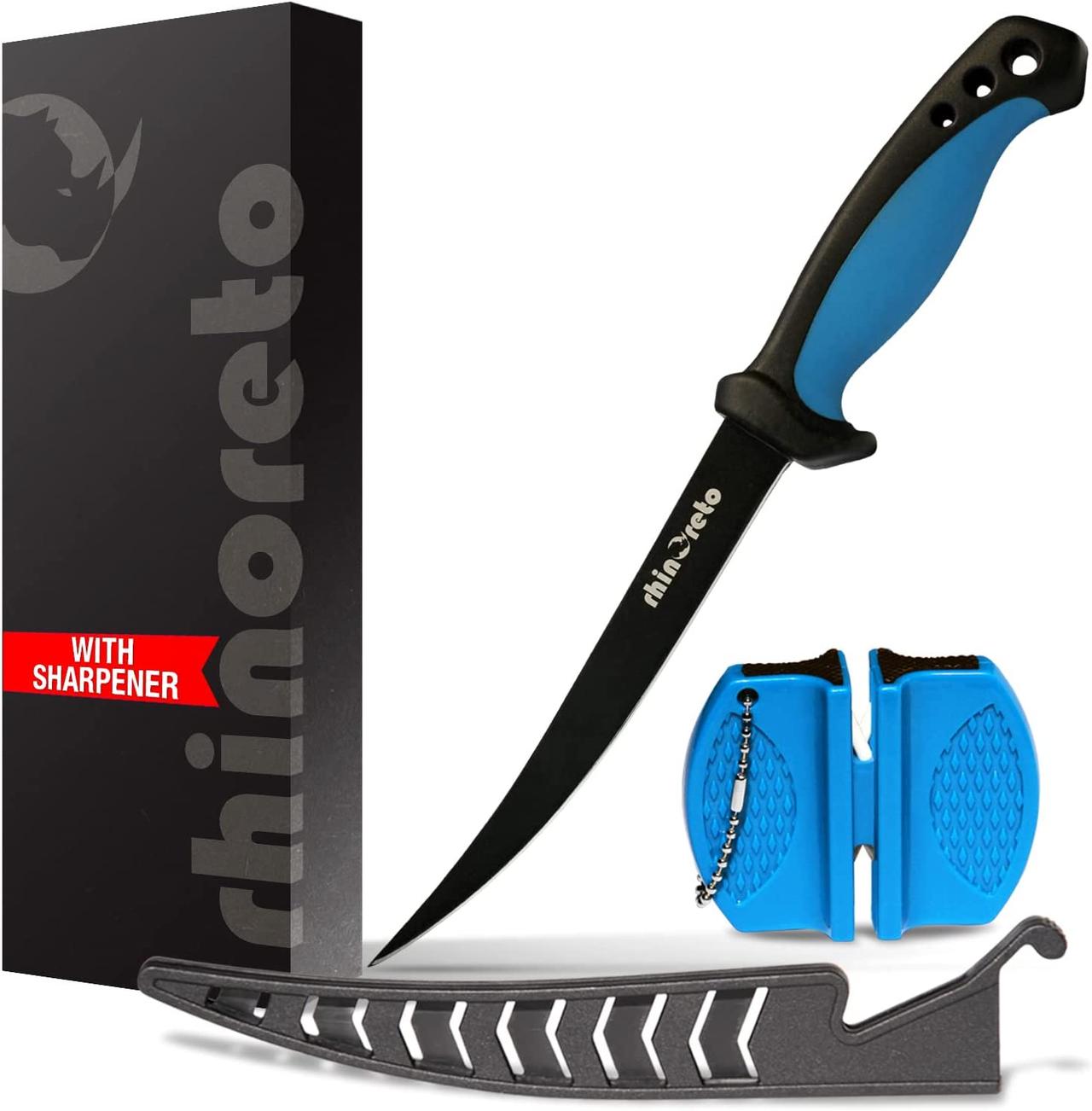 Designed with a flexible, curved blade and a non-stick coating, the Rhinoreto Fillet Knife helps slide the meat off easily from both saltwater and freshwater fish. Its non-slip rubber handle is large enough to accommodate all hand sizes, while its ambidextrous design makes it comfortable to use for both right and left-handed anglers. 
The vented, ported design of the sheath further helps reduce weight and provides the perfect blade protection when you're traveling with the fillet knife or storing it. The knife comes in an elegant black box as well, making it the perfect gift for your seafaring loved ones.
Final Thoughts
From panfish and walleye to salmon and tuna, the Rhinoreto Fillet Knife boasts a shape and length that makes it perfect for filleting both freshwater and saltwater fish. The balanced, stainless-steel blade offers just the right amount of flexibility, while the black non-stick coating allows for fast, chef-like filleting every time. 
Pros:
✔️ Non-slip, comfortable rubber handle. 
✔️ Ambidextrous design. 
✔️ Flexible, curved blade with non-stick coating for easier maneuverability. 
✔️ Includes an effective blade sharpener.
Cons:
❌ Needs to be resharpened often.

Combining quality and affordability, the Dexter-Russel Fillet Knife boasts an eight-inch high-carbon blade that's flexible and sharp enough for deboning and filleting fish. The hollow ground blade is easy to maintain and sharpen as well, so it's always ready to slice your next catch. 
The polypropylene handle also offers a strong, secure grip for improved control and safety. While this Dexter-Russel knife is perfect for filleting and cutting bigger saltwater fish, its eight-inch blade might be too long for the precise cutting of smaller panfish.
Final Thoughts
Designed with an incredibly flexible blade, the Dexter-Russel Fillet Knife ensures fast and easy skinning, filleting, and deboning. The blade holds a sharp edge and can be re-sharpened within 10 minutes, making it one of the best fillet knives available today. 
Pros:
✔️ Perfect for big saltwater fish. 
✔️ Carbon steel blade with excellent edge retention. 
✔️ Tough grip handle ensures a secure, comfortable grip. 
✔️ Affordable.
Cons:
❌ Not suitable for small fish. 
❌ Doesn't come with a sheath.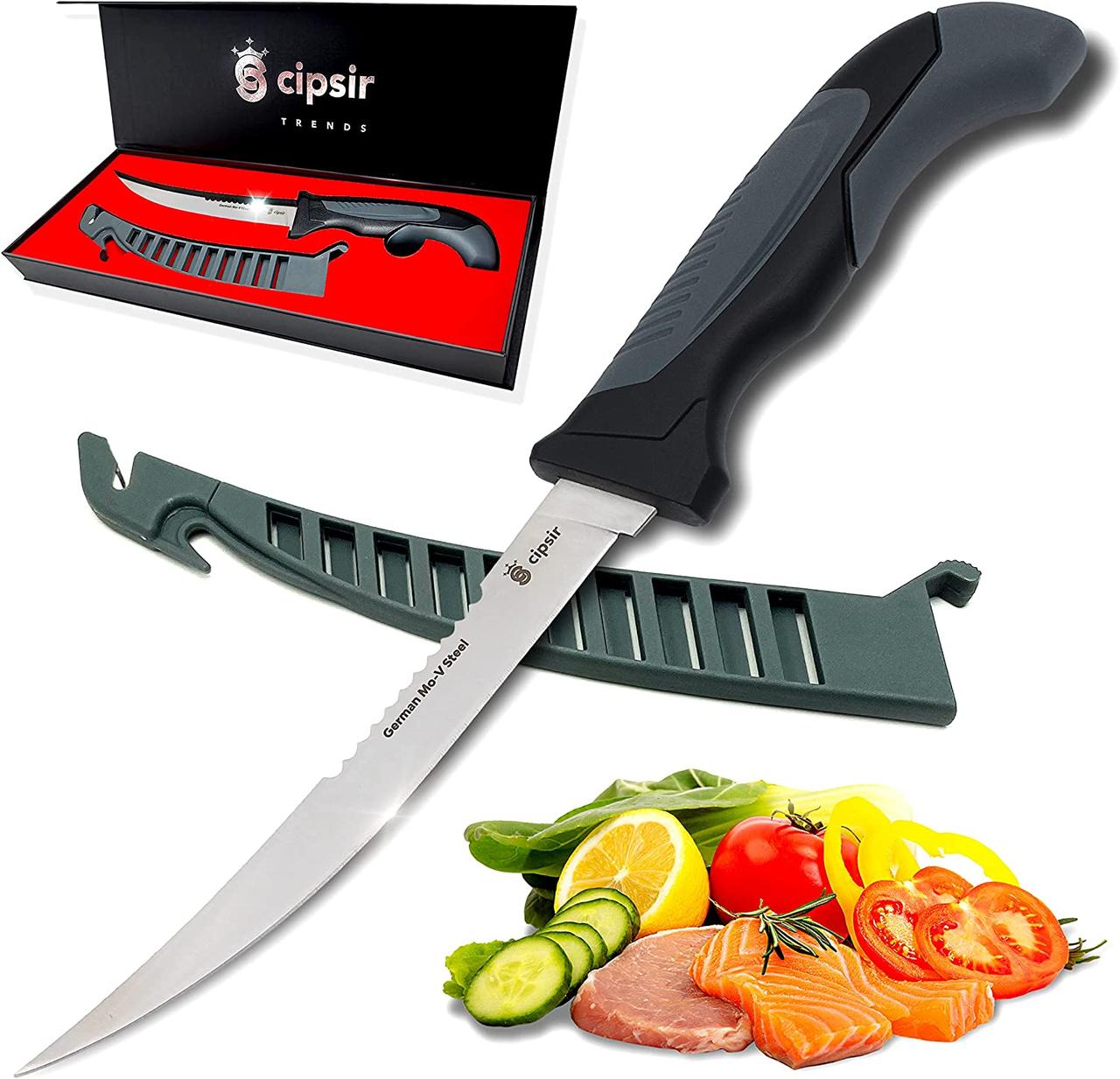 The Cipsir Fillet Knife is made with 4116 German stainless steel, which allows the blade to be both sharp and durable at the same time. Along with being sharp enough to debone, fillet, and skin fish, the serrated blade also allows you to easily clean fish scales and cut harder materials, like rope and wood. 
Its lightweight handle is further made with special synthetic alloys and covered with a non-slip polymer coating, ensuring a firm and comfortable grip and offering better precision for all types of cuts. Lastly, the knife comes with a sheath to help you carry it around safely as well.
Final Thoughts
consectetur adipiscing elit, sed do eiusmod tempor incididunt ut labore et dolore magna aliqua. Ut enim ad minim veniam, quis nostrud exercitation ullamco laboris nisi ut aliquip ex ea commodo consequat. Duis aute irure dolor in reprehenderit in voluptate velit esse cillum dolore eu fugiat nulla pariatur. Excepteur sint occaecat cupidatat non proident, sunt in culpa qui officia deserunt mollit anim id est laborum.
Pros:
✔️ Sharp, corrosion-resistant blade. 
✔️ Anti-slip technology always ensures a firm, comfortable grip. 
✔️ Molded knife sheath boasts a locking mechanism for improved protection. 
✔️ Integrated knife sharpener makes the sharpening process quick and effortless.
Cons:
❌ Quality of the sheath could be improved. 
❌ Might be better to buy a separate sharpener.
Buyers Guide For The Best Fillet Knife
When it comes to tackling the task of filleting your latest catch, the right tool is important. Choosing the right fishing fillet knife is essential for achieving precise results. With so many options available, finding the perfect knife can be overwhelming. That's why we've put together this guide to help you make an informed decision. We'll cover the various features to consider when selecting a knife, tips on sharpening and maintenance, and provide insights into different brands, models, and styles of fishing fillet knives.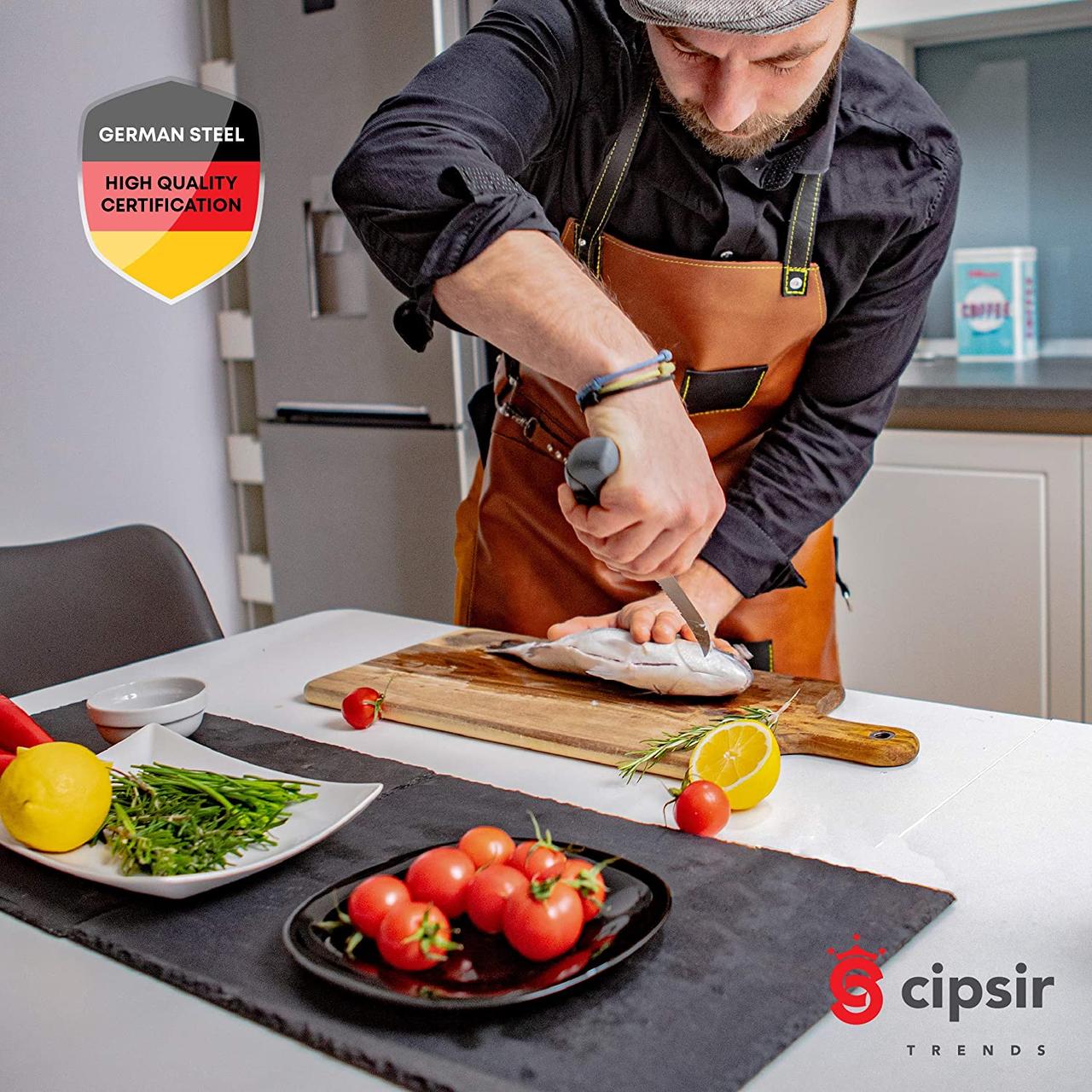 Blade Material
When it comes to choosing a fish fillet knife, the blade material is one of the most important factors. There are several different types of materials available, each with its own advantages and disadvantages.
1. Stainless steel
Stainless steel is one of the most widely used metals for crafting a fillet knife. This material offers several benefits, such as enhanced corrosion resistance due to its chromium content and other alloying elements. Knives crafted from stainless steel are usually fashioned with martensitic stainless steel, although it's recommended that you use a low-carbon version of austenitic material if your primary purpose is corrosion resistance over blade strength.
2. Carbon Steel
Carbon steel blades offer excellent strength and sharpness but require more maintenance than stainless steel as they are prone to rusting if not properly cared for. Carbon steel blades must be wiped down after use and oiled regularly in order to prevent corrosion. They also need regular sharpening since they will lose their edge faster than stainless steel blades do over time.
3. Ceramic blades
Ceramic blades provide superior sharpness but lack durability compared to metal options.
Composed of zirconium oxide, these blades demonstrate unparalleled hardness and sharpness with utmost subtlety. A perfect material for a fillet blade, but it comes at an elevated cost compared to other material fillet knives.
4. Titanium
Titanium is renowned for its keen edges, just like medium steel. It's a material often used by divers since it can withstand both the salinity of saltwater and freshwater with ease.  Titanium does not corrode and is amazingly lightweight, making it a great option for fillet knives.
The key element to consider when choosing a fillet knife is its resistance to rust. After all, these knives are typically employed for cutting, scaling and deboning fish – activities that involve contact with water or other liquids. To ensure your blade retains its sharpness over time while avoiding corrosion, opt for either stainless steel or titanium-coated blades.
Key Takeaway:

When choosing a fish fillet knife, blade material is key. Stainless steel is durable and corrosion-resistant; carbon steel blades are strong but require more maintenance; ceramic blades are sharp but fragile. Proper care and storage of the knife is essential for its longevity.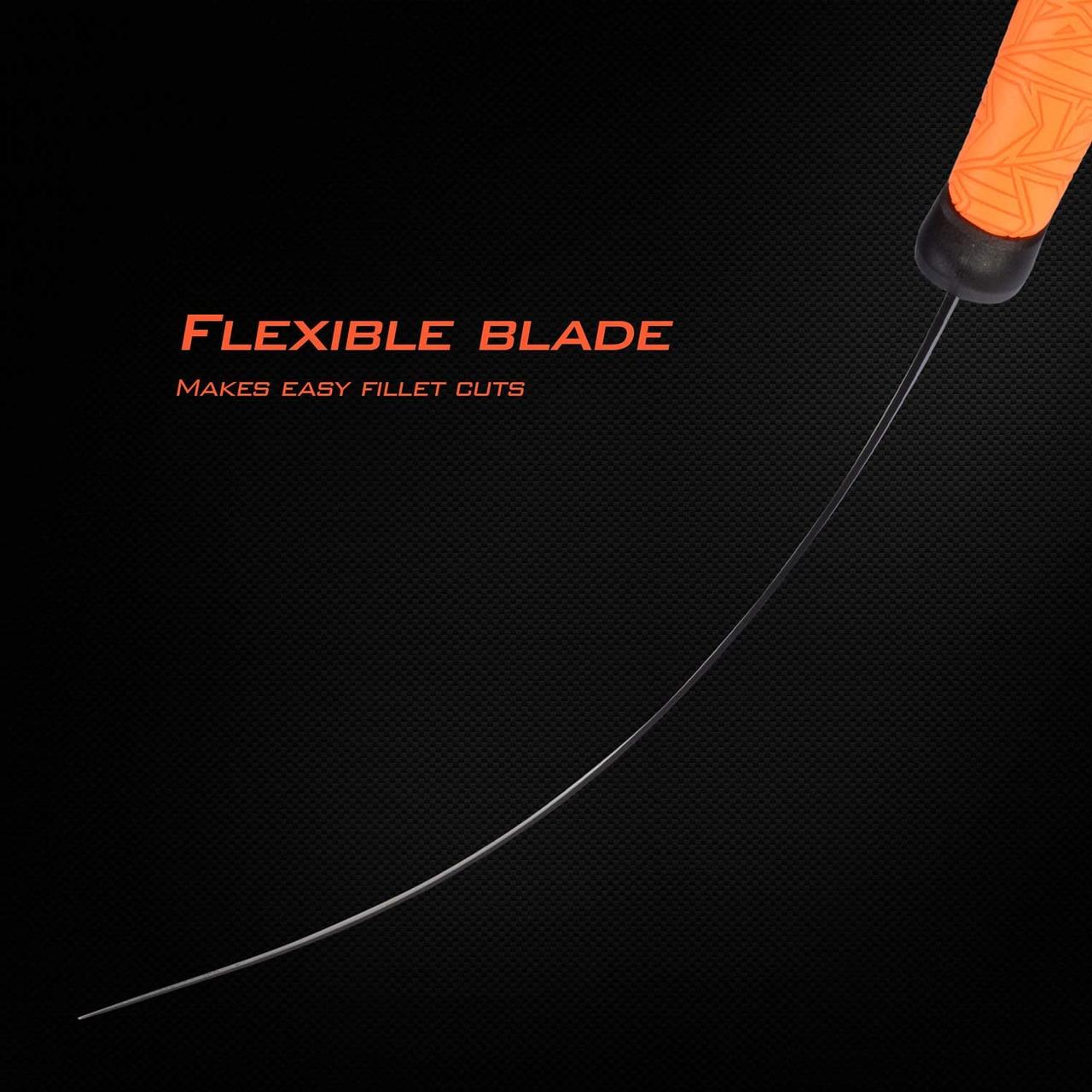 Blade Flexibility
When it comes to filleting fish, having the right blade is essential. A flexible blade that can bend but not break is key for precision cutting and cleaning. You don't want a kitchen knife-like blade that requires excessive force to cut through the flesh of the fish. Instead, you need a flexible blade that will give you control over your strokes when slicing and cleaning out the meat from the bones.
The flexibility of a fillet knife depends on its material composition and another factor affecting flexibility is blade length.The ideal flexibility should allow you to easily maneuver around bones while still maintaining control over your cut.
Key Takeaway:

A fillet knife should be flexible enough to bend and not break. The length of the blade will affect its flexibility – shorter blades are typically more flexible while longer blades are less so. Consider the size of your catch and the type of fish you will be filleting when selecting a blade length.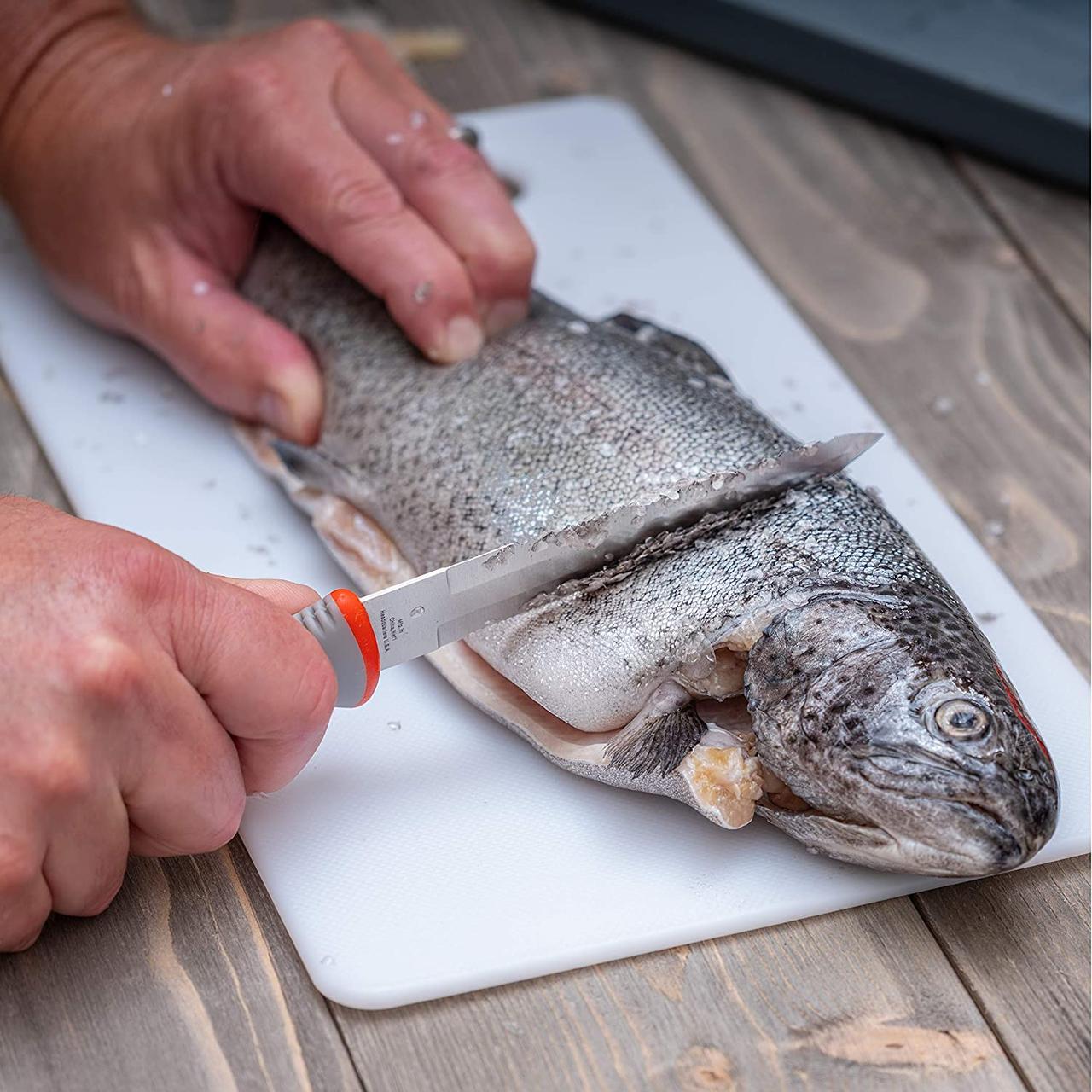 Blade Length
When it comes to fillet knives, blade length is an important factor to consider. Typically, the size of a fish should determine the length of the filleting blade. As a good rule of thumb, the ideal fillet knife length should be approximately 2 inches more or less than the fish to avoid injuries and maximize precision.
For instance, if you're filleting a large fish like a salmon, you may want to opt for a knife with a longer blade so you can more easily maneuver around the bones. On the other hand, if you plan on filleting small fish such as whiting, a shorter blade is more appropriate.
Key Takeaway:

Blade length is an important factor to consider when selecting a fillet knife. The size of the fish should determine the length of the filleting blade, with a good rule of thumb being that it should be approximately 2 inches more or less than the fish.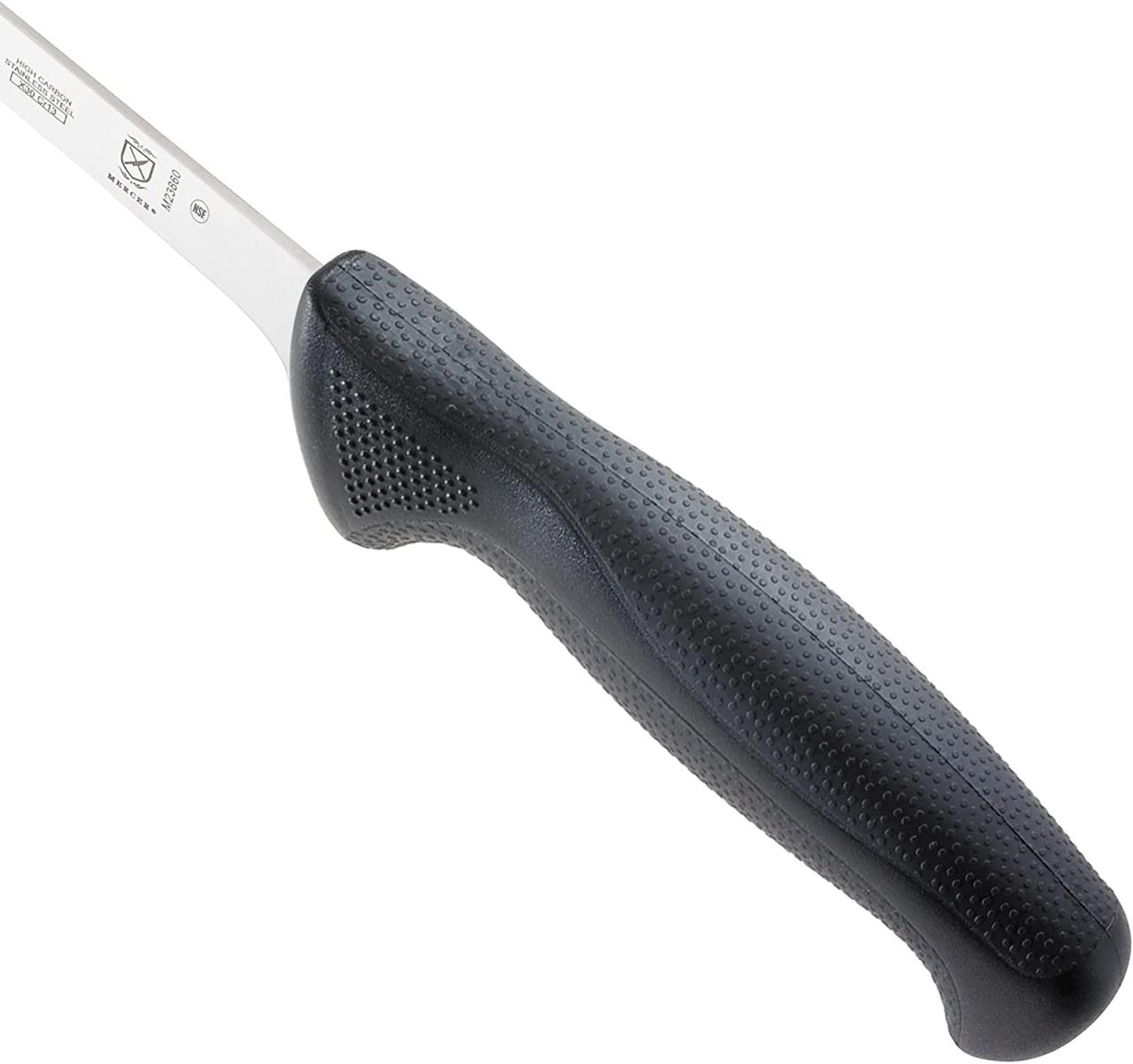 Handle Design:
Handle design plays an important role when choosing any type of knife; especially one meant specifically for filleting fish. While some handles may look similar at first glance; subtle differences such as ergonomic shape & grip texture should not go overlooked because they can make all the difference between a successful catch & having nothing left after hours spent out on the water.
1. Rubber or plastic handles
The most common type of handle is made from rubber or plastic material. These materials provide excellent grip in wet conditions and are very durable. However, they can be slippery if not handled properly, so it's important to choose one that fits your hand comfortably.
2. Wooden handles
Wooden handles offer a classic look but require more maintenance than other materials due to their susceptibility to moisture damage over time. They also tend to be heavier than other options which may cause fatigue during long periods of use.
3. Stainless steel handles
Stainless steel handles are lightweight and highly resistant to corrosion but may become too hot or cold depending on the temperature outside while in use making them uncomfortable for some users after extended periods of time handling them without gloves or mitts .
4. Foam-padded handles
Foam-padded handles provide superior comfort by reducing vibration when using the knife as well as providing extra cushioning against accidental slips while cutting through tough scales or skinning large catches like salmon or tuna steaks . The downside is that foam tends to wear down quickly with frequent use so these handles need regular replacement if used regularly .
5. Ergonomic design handles
Finally, there are ergonomic designs which feature contoured shapes specifically designed for maximum comfort during long sessions of filleting fish. This style offers increased control over precision cuts as well as reduced fatigue from repetitive motions associated with preparing meals from freshly caught seafood.
Key Takeaway:

When selecting a fish fillet knife, handle design is important. Common materials include rubberplastic, wood, stainless steel and foam-padded handles. Ergonomic designs provide maximum comfort and control for long sessions of filleting fish.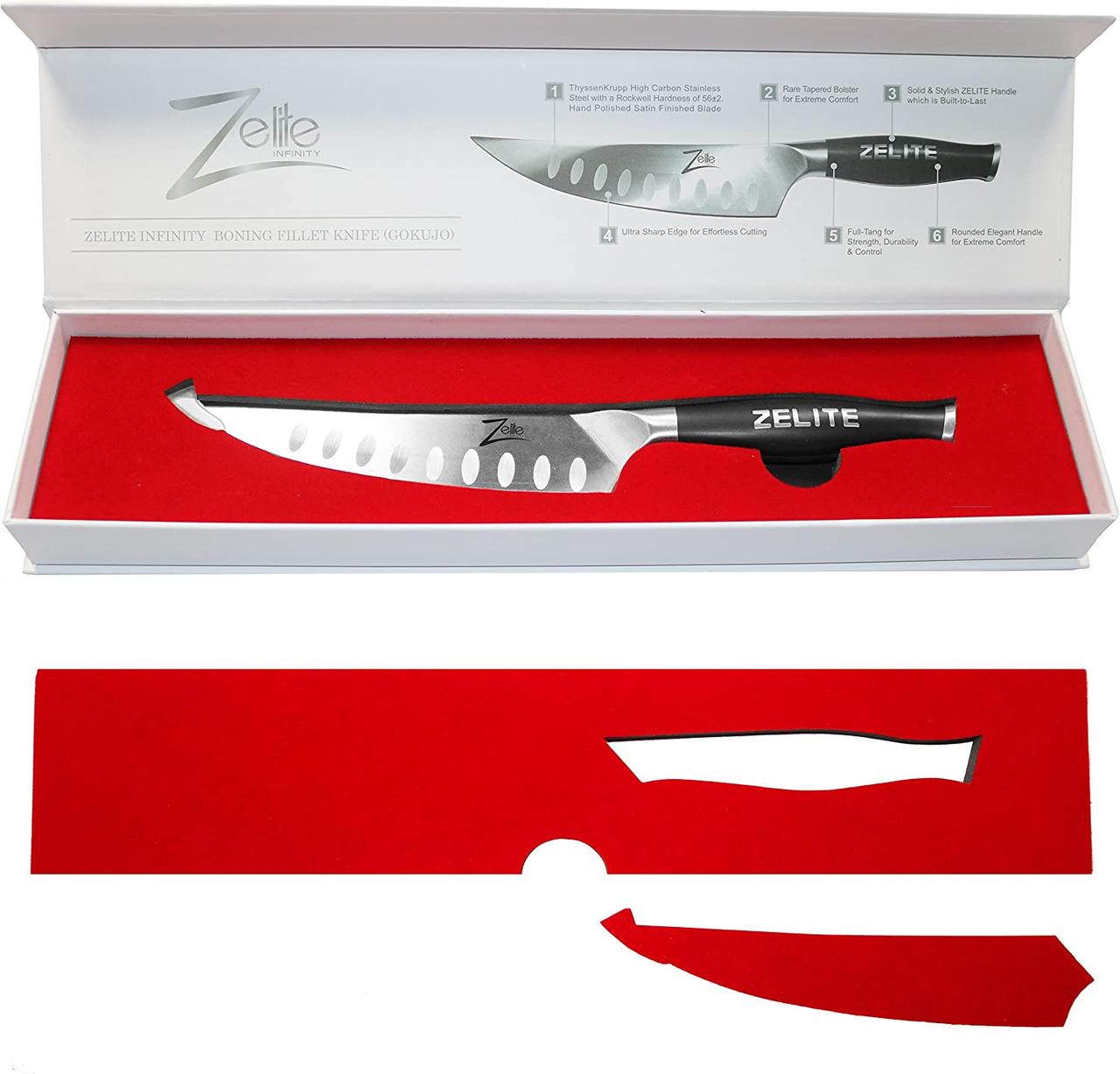 Price Point
When it comes to buying a fish fillet knife, price is an important factor. But don't let the sticker shock of high-end knives scare you away from getting a good quality blade. You can get a decent knife for an affordable price—it just might not have all the bells and whistles that come with more expensive models.
Fillet knives range in price from about $30-$400 depending on a variety of factors such as materials used, brand name, durability, and sharpness.
1. Brand name
Brand name also plays a role in determining the cost of a fillet knife; well-known brands typically charge more than lesser known ones because customers are willing to pay extra for quality assurance and reputation. If you're looking for something reliable without breaking the bank then look into mid-range brands that still offer good value for money without sacrificing performance too much.
2. Durability & Sharpness:
Finally, consider how long your knife needs to last before needing replacement or sharpening; this will determine whether it's worth investing in a pricier model with better construction materials that can withstand heavy use over time without dulling quickly or becoming damaged easily by water exposure.  Similarly , if you need something sharper then opt for higher end models as they usually come pre-sharpened at factory settings .
Maintenance & Care
A well-maintained knife will last you a lifetime of fishing trips, while an unmaintained one may not even make it through the season. Here are some tips on how to keep your fish fillet knife in top condition:
1. Cleaning:
After each use, be sure to clean your blade with warm water and mild soap. If there's any residue left behind from cutting up fish or other food items, use a soft brush or cloth to remove it. Avoid using abrasive materials like steel wool as this can damage the blade's surface. Once cleaned, dry off the blade thoroughly before storing away.
2. Storage:
To ensure that your fillet knife stays sharp and ready for action at all times, store it in a safe place where moisture won't affect its quality—such as a drawer or cabinet lined with felt material or wax paper. This will help prevent rusting and corrosion over time due to humidity levels in the air.
3. Sharpening:
As with any type of knife, regular sharpening is key when it comes to keeping your fillet knife performing at its best level possible. Use either a whetstone or electric sharpener depending on what works best for you; however avoid honing steels as they don't actually sharpen blades but rather realign them after being bent out of shape during use (which happens more often than not). For optimal results, sharpen both sides of the blade evenly until you reach desired results—but take caution not to overdo it.

Conclusion
From blade material and length, to handle design and size, you need to make sure that you choose a knife that is comfortable in your hand and suitable for the type of fishing you do. Our fish fillet knife buyers guide has provided insights on the pros and cons of various brands, models, and styles so readers can make an informed decision when choosing their next purchase. With proper maintenance and care, your new fillet knife will last for years – Happy fishing and tight lines!
William O'Reilly is an Australian land-based fishing enthusiast. He discovered his passion for fishing from the shore as a child, when his grandfather would take him out on the water and teach him the ropes. He encourages others to try land-based fishing and believes it is a unique and sustainable way to connect with nature.
He also advocates for responsible fishing practices and conservation. His passion for land-based fishing led him to pursue a career in writing about it, sharing his experiences, knowledge and thoughts about the sport, and inspiring others to appreciate and explore it.
You Might Also Like
If you enjoyed reading this blog post on The Best Fillet Knife, you might also be interested in:
Tags:
#Best Fillet Knife, #Best Fillet Knife Guide, #Best Fillet Knife 2023, #Best Fillet Knife Buyers Guide, #Best Fillet Knife For Fishing